RUSSIAN ICONS: SPIRITUAL AND MATERIAL ASPECTS
VERA BEAVER-BRICKEN ESPINOLA
5 PRESERVATION AND PROTECTION
Although created solely for liturgical use and personal devotion, icons are also found in museums, private collections, and commercial galleries.
The spiritual goals of the church, the material goals of the merchant, and the educational goals of the museum present three diverse perspectives for viewing the icon, and at least two for its preservation and protection (i.e., conservation and restoration).
5.1 THE CHURCH
Extensive restoration of an icon may be needed for religious use since its prayerful function is dependent upon recognition. In the past, icons were sometimes desecrated by gouging the eyes so that it could not "see." An icon without eyes was not acceptable for veneration, so before returning to church use, the eyes had to be restored and the icon blessed again.
Church restorers are often clergy or lay artists specially blessed for icon restoration. They are expected to understand the iconography, theology, and orthography of the icon. Their goals are to repair, clean, and, if necessary, repaint the icon so that it is recognizable for devotional use.
5.2 THE MERCHANT AND COLLECTOR
The goals of the merchant or secular collector include buying and selling for investment, profit, or simply collecting icons as aesthetically pleasing works of art. The preservation objectives of this group reflect their aims and often include restoration.
5.3 THE MUSEUM
Ideally, the goal of the museum is education and research as well as the preservation and protection of objects. For the icon, these objectives can be reached through conservation as defined by:
detailed examination to collect information about condition, materials, technology, history, and ethnographic use
physical stabilization, cleaning, and restoration for stabilization (figs. 5–6). Conservation materials should be chemically compatible with the original and distinguishable between old and new. All materials used in icon conservation should be reversible.
exhibition and storage in facilities environmentally safe for the icon.
Fig. 5. Andrei Rublev, The Saviour, early 15th century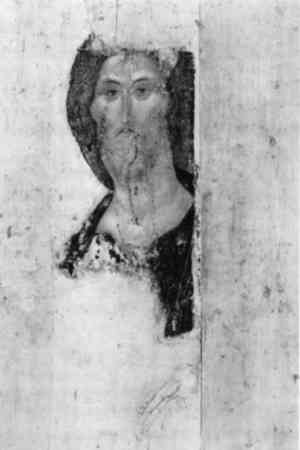 Fig. 6. Andrei Rublev, The Apostle Paul, early 15th century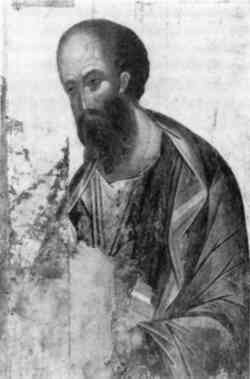 The use of a stereo binocular microscope with fiber optics is urged for all conservators who work with icons.