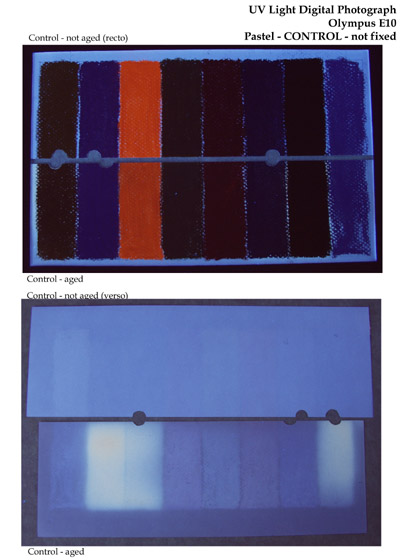 In conclusion, it is our concensus that digital cameras offer a number of benefits over conventional film based UV photography. These include: short exposure time (often less than a couple of seconds); immediate review of the image; easy placement of images into documents; electronic exportation of images for correspondence; and rapid image processing (an image can be captured, adjusted, and printed in less than 30 minutes). In addition, the portability of the equipment allows for documentation of an object under UV illumination on-site.
High-resolution cameras are still relatively expensive. However, lower end cameras can record UV fluorescence accurately enough to communicate a conservator's observations to others.
The relative ease of documenting objects in UV illumination with a digital camera make recording and sharing of this standard examination technique both feasible and convenient to conservators and their clients.