1" SMPTE Type A, Ampex Corporation (1965)
A 1" wide tape that is indistinguishable from its dissimilar counterparts. Note the NAB (National Association of Broadcasters) hub.
Other Tapes that look like this: 1" 7100 (Precision Instruments); 1" IVC 800/900; 1" Helical; 1" SMPTE Type B (introduced by Bosch in 1975); 1" SMPTE Type C. (Type C-Format is the third generation of the SMPTE standards for helical reel to reel. It was introduced by Ampex and others in 1978).
All of these formats are Critically endangered or Endangered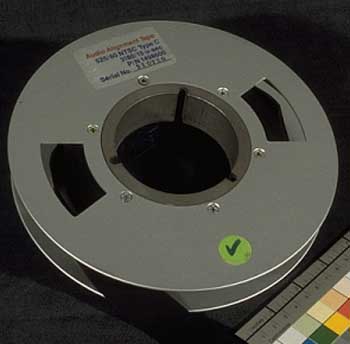 Front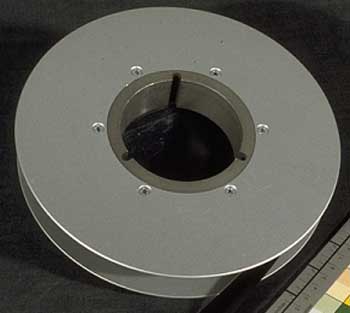 Back