THE INFLUENCE OF CONSERVATION TREATMENTS AND ENVIRONMENTAL STORAGE FACTORS ON CORROSION OF COPPER ALLOYS IN THE ANCIENT ATHENIAN AGORA
ALICE BOCCIA PATERAKIS
6 CONCLUSIONS
The characterization of complex copper corrosion compounds containing sodium, copper, carbonate, and acetate is a challenging process that requires extensive analytical work. The exact relationship of a sodium copper carbonate acetate found in the Agora with those in the British Museum has not been clarified by the current study. The determination of the stoichiometric ratio of the components is necessary for a definitive identification.
The identification of corrosion products containing sodium and acetate on copper alloys demonstrates that it is critical to remove all sodium compounds and their residues after cleaning and stabilization treatments and to avoid the use of wood and other organic materials for their storage and display. Hydrocarbon wax coatings may serve a protective function against acetic acid corrosion.
---
ACKNOWLEDGEMENTS
I wish to thank Kathy Hall for the preliminary examination of the North Slope copper alloys; George Wheeler and Dora Henel for the initial analyses carried out at the Sherman Fairchild Center for Objects Conservation of the Metropolitan Museum of Art, New York; David Thickett for carrying out the analyses and identification of corrosion products and coatings in 1999 at the British Museum, London; Lorraine Gibson for analyzing the acetic acid vapor levels; and Ian MacLeod for his comments on the formation of corrosion products.
Table . Results of Analysis: Coatings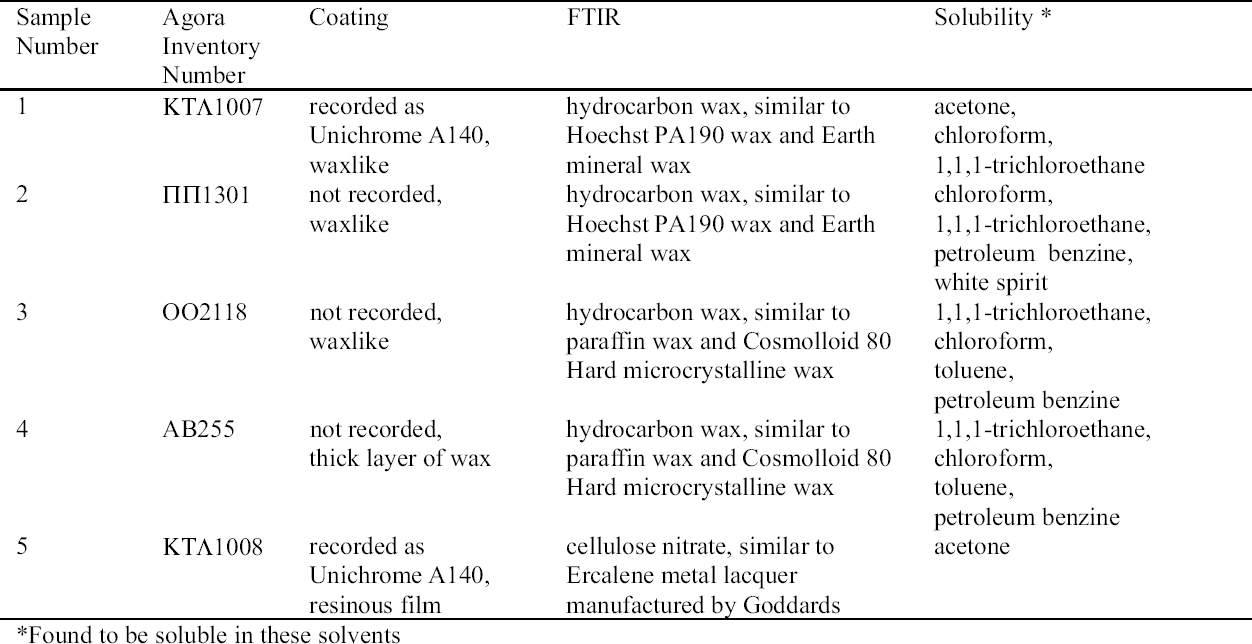 Fig. 9. FTIR scan of coating sample 5 (cellulose nitrate) compared to Ercalene cellulose nitrate lacquer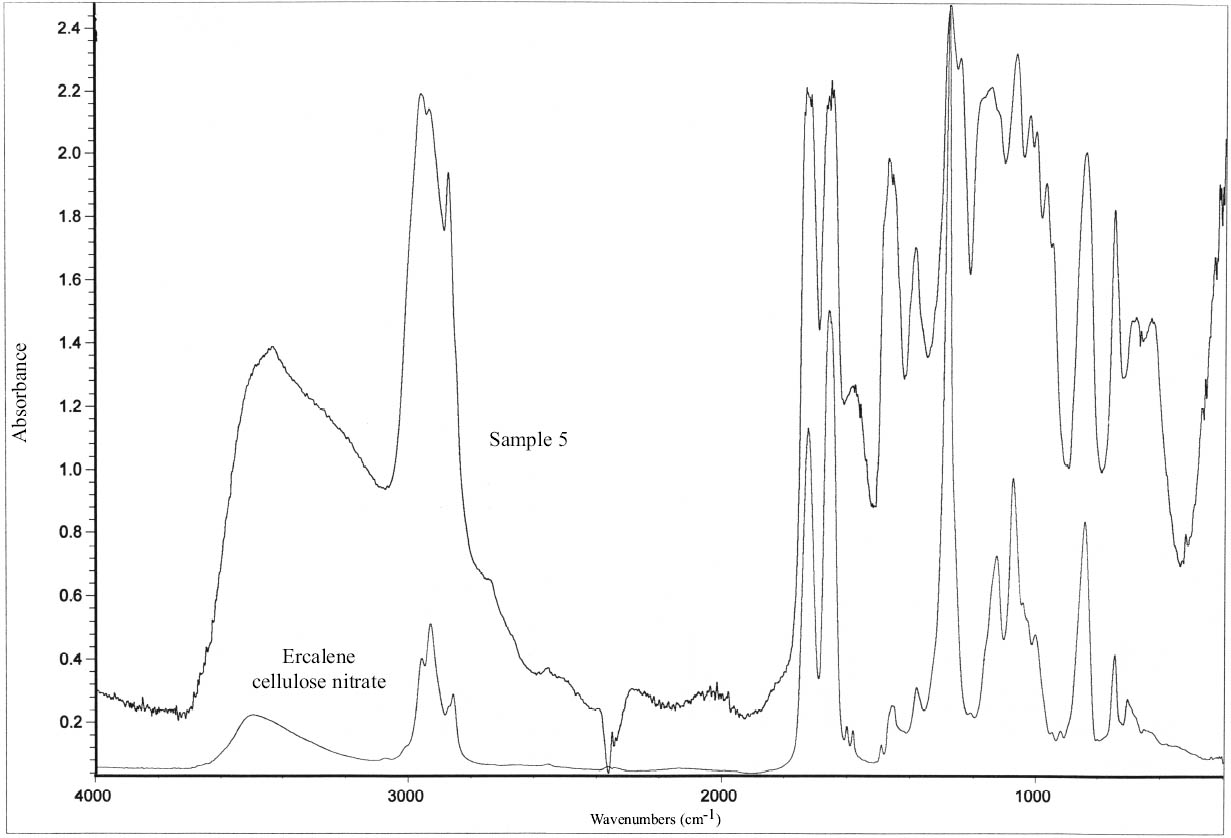 Table . FTIR Absorbances (wave numbers cm-1) of Coating Compared to Ercalene Cellulose Nitrate Lacquer Corresponding to Figure 9