ULTRAVIOLET-FLUORESCENCE MICROSCOPY OF PAINT CROSS SECTIONS:
JOHN M. MESSINGER
3 RESULTS
Table 1 summarizes the staining results obtained from the samples examined and some of the results are illustrated in figures 2–13. Exact numbers of the number of staining attempts for each stain on each media, were not recorded. In fact, a particular stain was used to stain a particular media from one to 10 times because most the cross sections contained three or more known layers. With one exception, there was complete reproducibility of results when a particular stain was used to stain a particular layer. The exception, LISSA on pure linseed oil,sometimes yielded spotty pink blotches(fig. 7)while at other times it yielded a uniformly pink coloration of the media. The blotchy result seems to be related to the excavation of the surface of the sample.
TABLE 1 STAINING RESULTS
Fig. 2. Sample 1,schematic (43x). Sample consists of iron oxide red pigment in casein-lime binder on wood.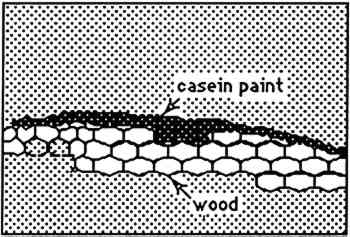 Fig. 3. Sample 1, autofluorescence in UV light(43x)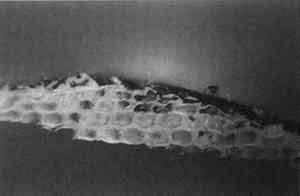 Fig. 4. Sample 1, fluorescence,stained with DC-C7A(43x)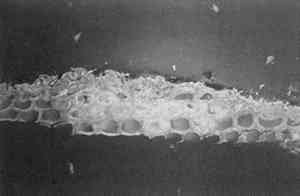 Fig. 5. Sample 2, schematic (43x). Layers consist of gelatin and linseed oil.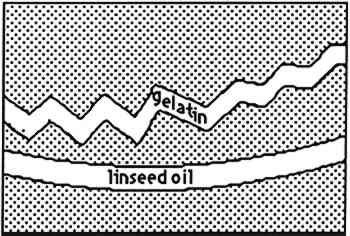 Fig. 6. Sample 2, autofluorescence in UV light(43x)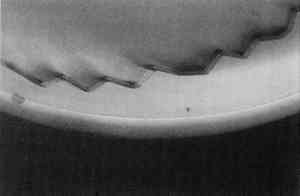 Fig. 7. Sample 2, fluorescence, stained with LISSA (43x)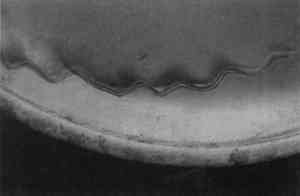 Fig. 8. Sample 3, schematict(43x). Layers consist of egg white, ZnO in linseed oil, and acrylic gesso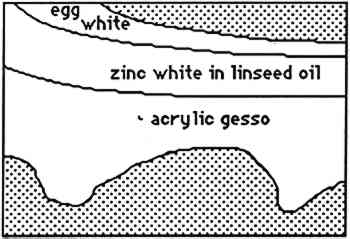 Fig. 9. Sample 3, visible light, stained with Sudan black (43x)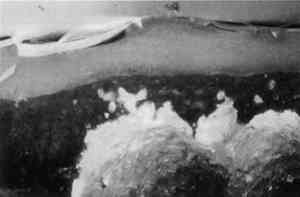 Fig. 10. Sample 3, fluorescence, stained with FITC (43x)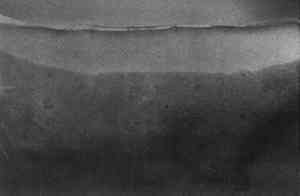 Fig. 11. Sample 3. Autofluorescence in UV light (43x)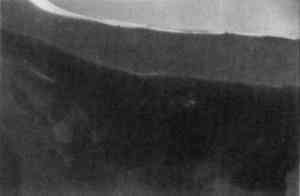 Fig. 12. Sample 3, fluorescence, stained with rhodamine B (43x)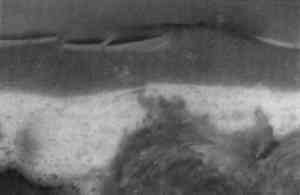 Fig. 13. Sample 3, fluorescence, stained with LISSA (43x)