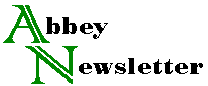 Volume 26, Number 6
Oct 2003
Products & Services
Gore-Tex Laminate is available from TALAS, http://www.talasonline.com or email info@talasonline.com. The new laminate is no longer fused to a polyester batting but to Hollytex for support. This new support material has the same pore size of 0.2 microns as previous versions, but previously many of the pores were sealed closed due to the process that fused the batting to the laminate. The laminate is still 100% expanded polytetrafluoroethylene (membrane) and calendared polyester (substrate). The material has a thickness of 4-8.5 mils. Width is 42", sold by the yard.
Absorene is available again. Fans of the old standby for dry cleaning can contact TALAS at 212-219-0770 or the manufacturer directly at Absorene Company, 2141 Cass Ave.; St. Louis, MO 63106; 800-662-7399; 314-231-6355; fax 314-231-4028.
Archival Supplies, a division of Bill Cole Enterprises, stocks over 50 different sizes of archival quality Mylar Type D preservation sleeves in sizes ranging from baseball cards to maps to movie posters with thicknesses that range from 1 to 4 mil. E-mail bcemylar@cwbusiness.com, phone (toll-free) 1-866-23-MYLAR (69527), http://www.archivalsupplies.com.
The Vol. XI catalog of Metal Edge, Inc. is available. Among the categories of items are Environmental Controls, Book and Document Repair, Collections Maintenance Tools & Supplies, Conservation Supplies & Equipment, Storage Materials, Shelving & Accessories. Contact: 1-800-862-2228 or http://www.metaledgeinc.com.
SAMMA, The System for the Automated Migration of Media Archives, is available from Media Matters, LLC, 15 Washington Place #2M, New York, New York 10003. Phone 212-982-4413, http://www.media-matters.net. An automated system to preserve and migrate audio and video content, SAMMA uses robotics and customized software and hardware to migrate large quantities of audiovisual material without compromising the quality or integrity of the original. It allows for up to 15 original masters to be migrated at any given time without human intervention. Each SAMMA unit can output four streams of video or audio and migrate into digital essence files, tape copies or both, in any combination.
"Rite in the Rain," an all-weather writing paper is available in sheets or rolls in bond, ledger, and tag weights. Contact 253-922-5000 or email to sales@RiteintheRain.com.
The Vacme Press, developed by Nicholas Yeager, President of Artifex Equipment, Inc., is designed to press two and three dimensional objects using atmospheric pressure in a pliable bag. Employing a vacuum pump that creates up to 12 psi, the Vacme Press effectively presses books, boxes and damp or wet paper items easily. Contact Artifex Equipment, Inc. at (707) 664-1672, or http://www.artifexequipment.com.