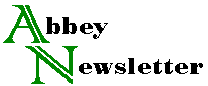 Volume 26, Number 6
Oct 2003
Barbara Goldsmith Preservation Lecture, Spring 2003
By Patricia K. Turpening

James M. Reilly, Director of the Image Permanence Institute (IPI) of the Rochester Institute of Technology, presented the Spring 2003 Barbara Goldsmith Preservation Lecture at the New York Public Library. The lecture entitled "Weather Report: Storage Conditions in 100 American Libraries" echoed the first Goldsmith Lecture, in 1996: "Assessing Long-Term Environmental Effects in Library and Archives Collections." The IPI's environmental research focus for the past decade has been on decay, models of environment, tools, a field trial, and institutional processes. Their research has shown that heat and moisture drive decay. Good data gathering requires continuous data which is computerized and goes through a full seasonal cycle in order to register all the ups and downs. Be sure to choose tools which fit the job, he advised.

Reilly spoke about the Preservation Environment Monitor (PEM), a battery powered temperature and RH recording device to monitor storage and display conditions for cultural materials. The PEM can recall and display conditions for the previous 90 days. He also discussed the Climate Notebook software which takes the data, quantifies the aging rate, and recommends specific actions. It includes four different "views," those of the engineer, the collection manager, the conservator, and a notebook comparison of a number of storage areas at once. For informed analysis, professionals need knowledge of collections, decay processes, institutional priorities, the outdoor climate, and mechanical systems. Good analysis must be informed, communicated to others, action-oriented, and practical.

The IPI provided hardware, software, and training to 180 participating cultural organizations in a field trial during 2000-2002. Materials were provided under grants from NEH, IMLS, and the Andrew W. Mellon Foundation. Each institution received two PEMs, the Climate Notebook software and two-day training sessions. Ninety-six percent sent data to IPI, 94% would recommend PEM and 90% said the Climate Notebook was valuable to their institution because it enhanced communication and awareness. From temperature and RH data, cultural institutions can learn these facts: 1) how fast a collection is decaying, 2) how HVAC systems perform, 3) whether a collection must move or a new HVAC system is needed, and 4) when mold or insects might be present. Among the lessons learned from the field trial: large sums are spent on HVAC with no value analysis, and every place can do better in terms of operating costs and collection longevity. The keys to using environmental information effectively and efficiently include the process of education, separating people from the collection, and being aware of seasonal flexibility. For more information, see http://www.rit.edu/ipi and http://www.climatenotebook.org. Mr. Reilly may be contacted at jmrpph@rit.edu.