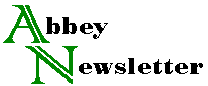 Volume 26, Number 3
Nov 2002
Czech Flood Relief Fund
In August of this year a period of heavy sustained rainfall caused rivers to engulf much of the Czech Republic. Preliminary reports from the Czech National Library state that about 50 Czech libraries were inundated and more than 600,000 volumes were soaked. Former GBW presenter, Jiri Vnoucek, who is the head of Conservation at the National Library of the Czech Republic in Prague, reports that millions of items have been damaged in libraries and museums. Similar reports of loss from the flooding have been received from bookbinder and conservator Jan Sobota, who distributed an e-mail that details the story of just one individual. "All his bookbinding material is gone, all leather, gold, boards, cloth, paper. All his paintings, all graphics ... gone." In response to this disaster, the Guild of Bookworkers is offering to act as a conduit for relief funds. Contributions will be sent directly to the Society of Czech Bookbinders to assist in the relief effort.
For further details on the situation, visit: http://www.nkp.cz/PublicRel/English/Floods.htm.
Checks for the relief fund should be made out to Betsy Palmer Eldridge and mailed to Betsy Palmer Eldridge, 24 Castle Frank Crescent, Toronto, ON M4W 3A3, CANADA. New deadline for contributions is Dec. 15.