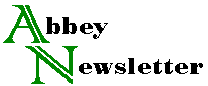 Volume 26, Number 3
Nov 2002
Provenance Paper Preservation
Recently, gains have been made toward commercializing cost-effective, on-site deacidification technology for libraries and archives. The process under development by Provenance Paper Preservation of Richmond, California, will not be subject to the range of economic and technical constraints associated with other approaches to mass deacidification (MD) developed over the past quarter century.
The Provenance project includes IFT Inc. of Richmond, California, which is acting as prime contractor managing development activities. The University of California Forest Products Laboratory is a collaborator in this work providing both specialized paper research and scanning electron microscopy facilities.
Principal Investigator is Robert A. Kundrot, Ph.D. He is being assisted by Joseph Zicherman, Ph.D., who is responsible for process development. Kundrot is author of two patents for mass deacidification processes [1985 and 2001]. The former patent provides the basis for the Bookkeeper® Process while the latter patent details the new method.
The goal of the current work is development of a MD technology that adds effective levels of alkaline reserve to paper substrates without specialized pre- or post-conditioning, liquid carriers or potentially toxic or explosive gases and vapors. Major advantages of the process under development include the potential for on-site use in library and archive workrooms, and rapid treatment times with no wait to reshelve treated items. The process has no requirements for specialized utilities or installation in a dedicated facility. Operation requires no specialized training, which makes its use by work-study personnel feasible.
Support has come from private investors, as well as Federal grants from the USDA/SBIR [Small Business Innovation Research] program. The USDA Phase I grant (proof of concept) has been successfully completed and Phase II (prototype development) is currently under way.
The project team includes research scientists as well as mechanical engineers and design personnel with a wide range of experience and expertise in areas including:
paper preservation research and development,
paper handling,
sub-micron particle technology and applications,
document scanning, and
product development.
Outreach activities have included meetings and briefings of national library and archive personnel as well as personal contacts with representatives of preservation programs at major research libraries, universities and trade associations.
The project team anticipates that a prototype capable of automated handling and treating of unbound sheets will be demonstrated within 12 to 18 months. Beta testing of that technology with cooperating institutions is scheduled to begin in 2004. The development efforts for manuscript treating systems will be followed by introduction of an automated book treating system.
Additional information on the Provenance project can be found at www.provenance.ws
Robert A. Kundrot
Provenance
210 W. Cutting Blvd
Richmond CA Kundrot@rio.com
Joseph B. Zicherman
Provenance
213 W. Cutting Blvd
Richmond CA 94804
joez@fcafire.com