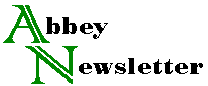 Volume 26, Number 2
Aug 2002
Record-Breaking Floods in Europe
by Meiling Guentzel

Flood waters from England to the Black Sea recently receded after surpassing record levels. Up to one hundred human lives were lost to the Vltava and Elbe River currents, and tens of thousands have been left homeless. Authorities estimate that damages will cost upward of $10 billion in Germany and the Czech Republic alone.

According to an August 15 article posted on the BBC web site, http://news.bbc.co.uk/, a large portion of the cultural artifacts in Prague and Dresden were evacuated prior to the flooding. Records offices and public libraries reported damage to files and literature; preservation efforts are currently underway.

Whereas El Niño and global warming are sometimes cited as causes for the flooding, reported CNN.com on Aug. 23, "experts caution against assuming there's a single explanation." Environmental destruction, including deforestation and development in flood-prone areas, is likely a significant reason for the summer's devastation., according to an Aug. 26 article from the Engineering News-Record, available at http://www.enr.com.. In addition, the same piece noted that environmental degradation could cause record-breaking floods near-annually.

Flood relief funds for affected regions have been organized to help offset the growing amount of money needed for reconstruction and preservation. For unlisted countries, interested parties are urged to contact their respective embassies.
---
To Help Flood Relief in Austria
From the Austrian Press and Information Service web site, http://www.austria.org: "To respond to the numerous offers of solidarity and to spare donors the considerable fees involved in sending international wire transfers, the Embassy of Austria in cooperation with Riggs Bank has opened a special Austrian Flood Relief Fund which will benefit the Austrian Relief Organizations involved in the rescue and reconstruction efforts and providing immediate help to the most needy victims.
"Checks payable to the Austrian Flood Relief Fund should be sent to the Embassy of Austria, 3524 International Court NW, Washington D.C. 20008-3027.

"Payments directly at a branch of Riggs Bank, account number 25446383, beneficiary Austrian Flood Relief Fund."
To Help Flood Relief in the Czech Republic
From the State Environmental Fund's web site, http://www.sfzp.cz/: "The Governmental Flood Bank Account has been established...Account No. 9025-001/0710 (Variable Symbol - 2002) established by the Czech National Bank. The Constant Symbol for bank transfers is 558, for payment in cash 379 All domestic and foreign legal and physical persons can contribute to this account. Submitted amount can be deducted from tax duties. In the case of financial transfer from abroad, it is necessary to add code: SWIFT CODE: CNBACZPP."
To Help Flood Relief in Germany
From the web site of the German Embassy in Washington, DC: "The embassy has set up the 'German Flood Relief Account' within the German American Solidarity Fund, Inc. Amounts received in this account will be made available to non-governmental disaster relief organizations in the form of grants awarded by the German American Solidarity Fund, Inc.
"How to contribute:
"Checks (no cash, please) should be made payable to: "German Flood Relief", c/o Embassy of the Federal Republic of Germany, 4645 Reservoir Road, NW, Washington, DC 20007.
"Contributions may also be made directly to Riggs Bank, account no. 25445962. Keywords: German Flood Relief."
For alternative donation options, please refer to the web sites provided or contact the country's embassy.