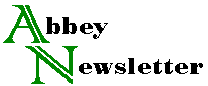 Volume 25, Number 6
Apr 2002
Federal Law Sets Up Preservation Program for Sound Recordings
The National Recording Preservation Board held its inaugural meeting on Tuesday, March 12, at the Library of Congress. Appointed by James H. Billington, Librarian of Congress, in accordance with the National Recording Preservation Act of 2000 (P.L. 106-474), the Board is made up of 17 members from organizations named in the legislation, as well as three at-large members. These organizations represent composers, musicians, musicologists, librarians, archivists, and the recording industry. Dr. Billington named Marilyn Bergman, President and Chairman of the Board of the American Society of Composers, Authors, and Publishers (ASCAP), to chair the new Preservation Board.
The National Recording Preservation Act directs the board to develop a comprehensive national recording preservation study and action plan and to review and advise the Librarian concerning recordings nominated for inclusion in a National Recording Registry. According to the law, the Librarian will establish the National Recording Registry for the purpose of maintaining and preserving sound recordings that are culturally, historically, or aesthetically significant. At Tuesday's meeting, the board discussed nomination and selection criteria for the National Recording Registry and provided input on various means for soliciting nominations from the public. Utilizing these suggestions, as well as continuing input from the board, Dr. Billington will formulate the criteria for the selection of recordings to the registry. The criteria will be published in the Federal Register as mandated in the legislation.
The Preservation Board concluded their day by beginning to plan for the comprehensive study of current sound recording preservation practices and issues. Topics discussed included technical standards for preservation reformatting, identification of impediments to preservation of sound recordings and access to those recordings, and the recognition of potential collaborative opportunities.
The "study and plan" mandated by the new law will set standards for future private and public preservation efforts. It will be conducted in conjunction with the National Audio-Visual Conservation Center the Library is developing in Culpeper, VA. The preservation program will promote coordination of activities of archivists and copyright owners, increase accessibility to sound recordings for educational purposes, recommend ways to utilize the Culpeper facility to preserve the recordings on the National Registry, develop new "best practices" for sound recording preservation, and assist in the transition from analog to digital preservation for sound recordings. This planning study will be initiated later in 2002.
The three components of the National Recording Preservation Act — the study and report, the national plan, and the National Recording Registry — provide necessary elements of a comprehensive program to ensure the survival, conservation, and increased public availability of America's sound recording heritage.
The Library selected one member and one alternate for each of the seventeen institutions stipulated by the National Recording Preservation Act: ASCAP, AFM, American Folklore Society, Association for Recorded Sound College, Society for Ethnomusicology, and 12 more. Three at-large members were appointed by the Librarian.