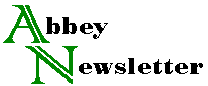 Volume 25, Number 3
Oct 2001
Positions
U.S Jobs Announced in Other Publications
Within the Last Four Months
| | | |
| --- | --- | --- |
| Job | Employer | Month |
| Paper Conservator | Northern States Cons. Ctr., Minneapolis, MN | August |
| Archivist Supervisor | N. Carolina State Archives | August |
| Imaging & Preservation. Services Manager | Amigos Library Services | August |
| Project Conservator | Newberry Library | August |
| Project Assistant | Henry Ford Museum & Greenfield Village | August |
| Head of Preservation | Northwestern University Library | August |
| Preservation Library Assistant IV | University of Iowa | August |
| Paper Conservation Technician | Peebles Island, Waterford NY | August |
| Photograph Conservator | Metropolitan Museum of Art | August |
| Assistant Preservation Librarian | UNC at Chapel Hill | September |
| Book Conservation Associate | Metropolitan Museum of Art | September |
| Assistant Conservator | New York Botanical Garden | September |
| Assistant Project Conservator | The Huntington Library | September |
| Head of Preservation | Indiana University Libraries | October |
| Conservation Technician I | Princeton University Library | October |
Positions
Assistant Conservator - Specialist II (2 positions)
The New York Public Library
The New York Public Library - Barbara L. Goldsmith Conservation Laboratory seeks two (2) Assistant Conservators to perform conservation treatment for a wide range of paper-based artifactual formats, including manuscripts, bound artifacts, prints, drawings, photographs, posters, and other artifactual materials from all NYPL divisional collections. Duties may include survey operations, aqueous and non-aqueous treatment operations, fabrication of microclimates and other protective enclosures, archival processing, collection repair, encapsulation, and other types of treatment.
NYPL-GCL serves 21 curatorial divisions at four physical sites with collections exceeding 51 million catalogued items in diverse formats. NYPL-GCL is a comprehensive treatment facility offering a wide range of examination and treatment services. Familiarity by candidates with the following equipment is desirable: polarized and transmitted/incident/fluorescence high-power and stereo microscopes with analog and digital image acquisition, leaf caster, BetterLight 4x5 digital back, digital multimedia production equipment, near-IR and visible light spectrometers, temperature/humidity chambers, ultrasonic welders for encapsulation, aqueous and non-aqueous deacidification equipment, vertical aqueous treatment system with in-line heating and automated CAD-based phased boxing machine, automated mat cutting machine, steam pencil, suction tables, environmental dataloggers, and other equipment.
Eligibility requirements include a Master's degree from an accredited professional conservator training program and professional experience in conservation of paper-based materials, or equivalent training and experience, and a thorough working knowledge of conservation theory and techniques with satisfactory completion of courses in organic, paper, and conservation chemistry. Knowledge of the diverse preservation problems of a large research library or other major cultural institution, and experience in a wide range of conservation treatment operations are highly desirable. Salary is approximately $36,834 per year.
Interested candidates should submit a cover letter and resume to:
Human Resources Department
Attn: Allison McMullen
The New York Public Library
188 Madison Avenue, 5th Floor
New York NY 10016-4314
email: hrd@nypl.org