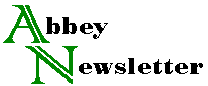 Volume 23, Number 6
1999
Mold: The Whole Picture
Pt. 3, A Neglected Public Health Problem
by Ellen McCrady
There have been so many stories in the news media lately about mold-infested schools and residences that I decided to skip the installments on remediation, buildings, and preventive measures for the time being, and go right to the personal narratives of people whose lives or health had been affected. In the next issue I will try to suggest ways to recognize the danger and describe some of the options available to victims. -Ed.
The first story appeared in the January 2000 issue of the WAAC Newsletter, in the Health and Safety column:
My name is Kim Harper. Seven years ago, I was exposed to mold. I worked in a small historical museum where I managed the archival collection and, later, the operations of a twelve-building museum village.
I absolutely loved my job working with artifacts and researching family history. Much of the archival collection was housed in a 100-year-old school house. For several months I sorted through water-damaged ledgers and artifacts. Many were covered with a black soot-like dust. After a few months, I noticed I was losing my balance, my short-term memory was failing, and I began dropping things. Sometimes, it almost felt like I had been drinking. These symptoms led doctors to believe I had multiple sclerosis. My health was deteriorating rapidly.
My asthma, which was previously mild, began to bother me daily. I was taking up to 14 doses of Ventolin a day at work. My asthma became so bad that after ten months of working at the Museum, my doctor ordered a lung function test. This test showed my lung function had dropped almost 20%.
I went on to develop intense joint pain and fatigue. At first, I thought I was just coming down with the flu, but it never went away ... never. This unusual flu-like illness caused confusion, extreme fatigue, and joint pain. I recall asking my board members to write down any requests because I would forget what they wanted by the time they left the building.
Slowly, I was forced to cut back extra volunteer work at the Museum. I left my Trustee position with the School Board and eventually had to leave my part-time job, and finally my work at the Museum. I went on sick leave for two months. My asthma and cognitive symptoms improved almost 90%. But this all changed when I returned to work.
After two weeks back to work in the archives, my breathing, fatigue and joint pain began to worsen. I was asked to clean a damp, 100-year-old furnace room that had chronic water problems and mold. Within two months, my lung function had dropped another 20%. I was taking several pain medications to get through the work day and up to 20 puffs of Ventolin. After two severe asthma attacks where I could not breathe, I was forced to leave work permanently. I realize now, I should never have returned to work after my sick leave. Since starting work at the Museum three years earlier, my lung function had dropped a total of 36%. My lungs were working at only 44% capacity.
After leaving work, my asthma did not get better as it did with the first sick leave. Over the next year away from work, I spent many days in hospital to help my breathing. In order to stay out of the hospital, I was forced to take large doses of medication to manage even the simplest of tasks. Doctors prescribed 38 puffs of medication a day along with Prednisone.
I have never been well enough to return to work. You see, we realized too late that work was causing my health problems. I now know that I should never have cleaned the old furnace room without proper protection.
My health has improved slightly since leaving the Museum. But without medication, my lungs are still bad. Since 1992 I have never been pain free. I have trouble managing daily activities and was forced to move from my two-story home to a home with fewer stairs.
Mold is everywhere, but if you have to work with it, take a few extra minutes to learn about it and make educated choices to protect yourself. If workers are having problems, they should stop working in the contaminated environment immediately. I would encourage them to go to an occupational health specialist experienced in the effects of mold. By knowing exactly what is making them sick, they can take the necessary protective steps. You should know that some workers will never be able to work in a contaminated environment once they have been sensitized. I only hope that everyone will understand a little protection and knowledge goes a long way.
We know many of us would never want to stop working in our exciting field. There is no need to panic, we just need to take a practical approach and take the time to get informed and protect ourselves. This way we can continue to work with the artifacts that we love so very much. Someone has to preserve our history.
If anyone would like to learn more, or would like to share their experience, they can contact the Harper Archives at mkharper@netcom.ca.
Regards, Kim Harper
Whitby, Ontario, Canada
[On March 16, Ms. Harper sent an e-mail message saying, in part, "I am happy to learn you are getting the word out to others.... We have spent years learning how to remove and protect our artifacts from the ravages of mold. I'm glad it's time for us to spend some time on protecting staff. Every week I see an increased concern in dealing with the toxic effects of mold."
[She recommended that interested people contact her at mkharper@netcom.ca, where she can provide feedback, suggest websites and literature, and discuss how to approach your employer or Health and Safety Committee. She also suggested looking into the following sites:
http://www.envirocenter.com/ENYOHPto review research by well-known expert in this field: Dr. Eckardt Johanning of the Eastern New York Occupational and Environmental Health Center in Albany, New York. He has helped museum workers exposed to Stachybotrys in Soho, New York. This site includes several resources to help identify and remediate molds. Early in March he discussed the health hazards of mold on the television program "48 Hours."
http://www.radio.cbc.ca/programs/quirks/archives/98-99to listen to a 20-minute broadcast on "Librarian's Lung." The show interviews a few archivists and museum workers who share their experiences with mold and how it affected their health. You can also contact the radio station staff by e-mail at <<>quirks@toronto.cbs.ca>. Maybe they will do a follow-up.
[In the absence of clear guidelines from the government, she recommended that workers should understand how important it is to identify the suspect mold as soon as possible. "It can be as simple as taking a scotch tape sample," she said, "and mailing it to a mycologist familiar with Stachybotrys and Aspergillus for identification. This way staff will know if they are dealing with a mycotoxin that needs more careful consideration. A photograph of the area also helps."]
See also the Aspergillus Web Site

"This site is designed to provide information on pathogenic Aspergilli for clinicians and scientific researchers. The site includes DNA sequence data, a comprehensive bibliographic database, laboratory protocols, treatment information and discussion groups. The Aspergillus Web Site is sponsored by Alza Corporation and Ortho Biotech Inc. and the sponsors have access to the Web Site address book--as do all other Aspergillus Web Site users. The European Science Foundation has also made a contribution to the maintenance of the site."
---
Robert J. Milevski, Preservation Librarian at Princeton University Libraries, related a personal experience with mold in 1994 on the Conservation DistList:
Four or five years (or more) ago I had to move a rather large pile of wood mulch, at least two cubic yards, which had been sitting in our front yard for months. Early in the mornings the pile would be steaming, doing what it was supposed to do, decompose. When I first dug into the pile with my pitchfork, a mass of steam exuded/exploded from it as well as a bunch of other stuff which could have only been clouds of mold spores, in retrospect, actually hours after the occurrence.
Well, I did not use a mask of any sort while doing this. Later that day I became ill, got the violent vibrating chills. I was all shook up. I was bedridden for several days afterwards, because of this careless and unsafe episode. (Isn't it awful to realize, when you are doing something, that you are not doing it right, you damn well know you're doing it wrong, but you carry on anyway because you're too lazy to set it up to do it right after you've realized that there is a potential problem?) I concluded that it must have been the mold spores.
Since that time I have been sensitized to mold, as well as organic solvent vapors, and have gotten the same symptoms after working with these materials over the years since then. [In March 2000, however, he reported that he was now free of symptoms.]
---
In that same year, 1994, Annie Armour (University of the South, Sewanee, Tennessee) posted the following query on the Conservation DistList:
Has anyone seen literature about or had experience with health problems relating to exposure to mold, dust, mites, and other common toxins found in the workplace of those who care for old papers and books?
I am asking because the two people who previously held my position (head of archives and rare books) are nonsmokers with severe lung problems whose doctors say their work environment contributed significantly to their problems, and because I have, over the 8 years since I've worked here, developed increasingly violent, long-lasting headaches which do not respond to therapy or medication but which go away when I'm away from the office for any significant time. It is not stress related.
I'm interested in both documented and anecdotal stories of those in the profession who have developed allergies, headaches, or pulmonary problems that could be traced to their work environment and in what practical preventive measures can be taken to minimize the risk of developing these potentially debilitating chronic problems. (Oh, please don't say a mask is my only hope)
If you do have these problems, have you connected them with work, and if you have, how did you make that link? Have there been controlled studies on this topic?
Thanks,
Annie Armour
University of the South
Sewanee, TN
About ten people replied to this query. Here are some excerpts:
"Our conservator has developed severe allergies in relation to mold outbreaks.... This is in part work-related and in part normal Florida hazard.

I have also been to my doctor (this is more likely work-related, but I can't discount the normal Florida hazard). An x-ray found scar tissue, related, he believes, to mold infections. I can't say that my headaches have increased. As a long-time migraine sufferer, my headaches have actually decreased in recent years."

[Notes from a telephone call] The caller said that in a former job she used to select brittle material for microfilming. She kept getting very sick with recurrent pneumonia. She would still try to work 1 to 1-1/2 hours a day. Finally her doctor made her stay home, and she got well. They did a CT scan and sent her back to work, then did another CT scan and saw the difference. The diagnosis was that dust in the dirty stacks was making her sick. She took Hismanal, an antihistamine. She now works in a clean library and has no problems.
Another respondent had been made sensitive to environmental contaminants by a history of asthma and food allergies since childhood. She reacted to an anti-corrosion additive in the central heating water that was used by her museum for humidification. It made the air in the collections storage room so irritating that she could not enter the room at all; so she turned the steam humidification off. Since that time, however, she has had increasing difficulties with chronic asthma, and additional allergies to a variety of foods. She writes, "I have heard that a process of 'sensitization' can occur, where initial exposure to a single destructive agent can cause a sensitive individual to be more prone to developing new allergic reactions subsequently.

"I cannot 'prove' that exposure to the boiler treatment chemicals caused an increase in my allergic responses. As far as the government (or lawyers) are concerned, these chemicals are 'safe.' The resistance I encountered in trying to deal with the problem also had me feeling like quite the hypochondriac. God knows there are plenty of other materials floating around in an ancient museum full of dead things that might cause similar reactions, such as mold, dust, and pesticides.

"I have recently left my position at the museum, and I cannot say that my symptoms have noticeably improved. I am learning better how to deal with them, however. I cannot help feeling that there are more hazards to our chosen occupation than most of us realize, or bargained for."

"In 1973/4 when I was a student in the rare book program at the School of Library Service at Columbia University, I developed a horrible case of bronchitis. I had a research job where I collated hundreds of (unpaginated) filthy old volumes of 19th century type specimen books for a bibliography. I sat counting pages for three to four hours at a time, five days a week for months. When I felt too ill to die and my cough was reaching new peaks of pain and horribleness, I went to see my old family doctor, who was surprised by some aspects of my illness. When I mentioned that I was now studying old books and had my nose literally in some rather filthy ones, he remarked that that explained it and that I was having a sort of allergic bronchitis (on top of which some secondary bacterial infections had taken hold). He explained that I must have had an upper respiratory infection which had gone amok after being exposed to the horrible molds, etc., in the old books."

I had to quit my job and wasn't allowed in the general stacks until all the symptoms cleared. He gave me antibiotics for the secondary infections, and I was pretty much cured in a month. It wasn't easy being a library school student and not being allowed in the stacks—I had a note from the doctor that requested that books be paged for me.

"Three years later, I worked in the Rare Book Collection of the New York Academy of Medicine. The NYAM had no air conditioning and relied on open windows to ventilate the stacks in hot, muggy New York City summers, letting in amazing amounts of pure filthy air so dirty it was visible. The mold population was also amazing. Parts of the Rare Book collection were housed in the stacks and despite the fact that I had a bad head cold one summer, I continued to page and shelve books. I developed the same horrible allergic bronchitis and my doctor showed no sympathy, but yelled at me again to stay away from dirty old books. I have been lucky since then and have worked in collections that were air conditioned and relatively clean. I have taken the precaution to wear a mask whenever I had a cold and directly handled any not-so-pristine material. I have had to deal with a large amount of water-damaged material and am extremely sensitive to the smell of book mold and have dealt with hundreds of molded volumes with no bad results as long as I wore a mask and was extremely cautious if I had any sort of head cold."

I suggest that you [Annie Armour] e-mail a request concerning librarians' occupational hazards, past and present, to the reference department of the history of medicine division of the National Library of Medicine at <hmdrif@nlm.nih.gov>>. They are usually extremely helpful and efficient."
Editor's Page
Recent Events at the Office
I described our financial adventures over the last year in an "Early Renewal Notice" sent out last December to subscribers who had not yet renewed for 2000, but I am reprinting the description here, with an update, for those who have not seen it yet.
"Why we are asking for renewals before the current volume is complete: All through 1999, it was hard to tell just what our financial position was, because of rapid turnover in the position of administrative assistant, for a variety of reasons: illness, retirement, a sudden move to another town, and so on. The reports I rely on to guide management decisions never came through, the 1998 financial records were lost, and for weeks at a time there was no one to do payroll or bring the books up to date.
"In the fall of 1999, it looked like both our bank accounts (savings and checking) were running low for some reason. I studied the subscription and financial databases and finally found some answers. First off, 40% of the individual subscribers had dropped their subscriptions since 1996, the year I increased prices from S35 to $45. The price had been too high! In addition, staff hours and other expense items had not been cut back after the Alkaline Paper Advocate was discontinued. We needed a budget.
"To get us on an even keel again, I decided to lower the subscription price for individuals, and invite dropouts to resubscribe; also, to get a periodicals mailing permit, which would cut postage to a fraction of its usual cost and provide faster delivery as well. I decided to break precedent and solicit advertising from selected suppliers, which will provide information for readers as well as increase our income, and to downsize by cutting staff hours, going to fewer conferences, and putting out shorter but more frequent newsletters. Finally, I decided to promote the newsletter through small targeted mailings."
Update
The response to this notice, in which readers were invited to renew several months before this volume was complete, was generous and heartening. A number of recipients sent in donations, and some sent in encouraging letters as well.
This gave us enough money and confidence to see us through the next crisis, which was the Feb. 28 crash of the computer that contained our two databases. We took the computer to three data retrieval experts, one of whom actually gave us back the data he had retrieved, but the fellow we then called in to fix the computer was the most helpful. He not only made the computer work again, he told us that it was a Y2K problem: Without a set of new tax tables from Aatrix, QuickBooks could not handle dates for any kind of entries from the new millenium. Aatrix had not responded to our faxes, e-mails and telephone calls, so we had gone on without their help, doing everything but payroll in QuickBooks. (But QuickBooks sent us a CD-ROM with their program on it about this time, and enough information about Aatrix's payroll system to get us started.)
In the middle of this crisis, I decided we were going to need more help, so I advertised for a bookkeeper and hired Theresa Williams the day before yesterday, who has been a big help already. Other administrative duties have kept me from working on the newsletter as much as I had planned.
Now we are in the process of re-entering the missing data from our paper records. We plan to have the mailing list restored by the time we print out the labels for this issue.
Carrying out the Rest of the Recovery Plan
We have the application form for a periodicals mailing permit, but have not tried to fill it out yet. This will be a task for Theresa and me, I think. It is dauntingly complex, but the permit will save us a great deal of money on postage.
We can save $200 on each issue if we have someone on the staff who can handle PageMaker. (If we send a pasted up version instead, the printer has to send it out to have negatives made, which costs $200.) Currently there is no one here who can do PageMaker but Theresa is already studying the manual, and I expect she will master it.
I am making up a list of potential advertisers, and will accept recommendations from readers. The rates will be based on those in similar newsletters.
We did downsize for about three months, and saved money on payroll, with less than one FTE (not counting me). As far as conferences are concerned, I will be going to only four, maybe five this year, as opposed to the usual seven or eight.
We have done a couple of small targeted mailings, and offered some of our surplus back issues to conservation schools around the world, asking them to pay only the price of postage. An encouraging number of them have taken us up on this offer. (This helps them to learn what is going on in conservation outside their country, and of course, each student is a potential subscriber.)
When I was young I liked to read stories of adventure and exploration, and I mourned the closing of the frontier. Now I realize that one can have adventures without leaving the office, and that there are other kinds of exploration and frontiers. When I was in my twenties I had some adventures of my own as I roamed around Europe, and decided that an adventure was a project in which things kept going wrong and the outcome was unexpected but not disastrous; it was exciting somehow and offered opportunities for accomplishment. By that definition, running this office during the last year has been a real adventure. -Ed.
Correction
The Useful Addresses list that was recently sent out had the wrong area code in it for NEDCC. We had 508, which was changed over two years ago to 978. So make sure your list of addresses and Rolodex have NEDCC's up-to-date telephone number in them: 978-470-1010.
Authors Please Take Note
Authors of articles and other contributions accepted for publication in the Abbey Newsletter will be assumed (unless they notify the editor otherwise) to be granting permission to publish their work in both print and electronic form, and to archive it and make it retrievable electronically. Authors retain copyright, however, and may republish their work in any way they wish.
Similarly with previous publishers of material who have given permission for their copyrighted material to be published in the Abbey Newsletter: The permission will be assumed to cover the electronic as well as the printed form.
This policy has been adopted for two reasons: 1) It helps the cause of preservation of library and archive materials, and 2) The recent "Tasini" decision endorses our policy by implication, since existing copyright law considers electronic reprints to be merely extra copies of the original publication, in another format.
---
The Abbey Newsletter: Preservation of Library & Archival Materials is issued eight times a year and has about 1000 subscribers. Checks or international money orders may be made out in U.S. dollars payable to Abbey Publications; send to 7105 Geneva Dr., Austin, TX 78723, USA. Foreign checks must have the name of a U.S. bank printed on the front. Payment may be also made by VISA or MasterCard.
Personal subscriptions are $35; institutional subscriptions are $55, and subscriptions for full-time students and unpaid interns $20. Overseas first class air mail is $10/year. (All rates but those for institutional subscriptions were reduced in 2000.)
Job announcements are billed at the rate of $50 for the heading and the first ten lines (50-55 characters per line), plus $2 per line thereafter. Any notice that is appropriate and newsworthy will be printed if there is room for it. Claims for issues never received will be honored within a year of publication.
All issues are in print, and each volume has its own index. It is the policy of Abbey Publications to use permanent paper for all publications.
The Editor encourages readers to photocopy freely from the Newsletter; but the Editor's permission must be obtained before making more than 20 copies at a time of lengthy or signed articles. This lets us make any necessary corrections or updates, or contact other copyright holders for permission to reprint.
Most back issues from 1981 onward are on our Web page in CoOL <http://palimpsest.stanford.edu/byorg/abbey>.
Abbey Publications is a nonprofit corporation set up to encourage preservation of written or recorded information, including the use of lasting materials in the creation of records.
The corporation has five trustees (Ellen McCrady, Gary Frost, Roberta Pilette, James Wellvang, and Thomas Clareson), and five officers (President Ellen McCrady; first vice president Gary Frost; second vice president Jim Wellvang; secretary Tom Clareson; and treasurer Paul Banks).
---
| | |
| --- | --- |
| Editor: Ellen McCrady | © 2000 Abbey Publications. Inc. |
| Administrative Assistant: Charly Castle | Phone: 512/929-3992 |
| Bookkeeper: Theresa Williams | Fax: 512/929-3992 |
| ISSN: 0276-8291 | Website: palimpsest.stanford.edu/byorg/abbey/ |
| Tax ID No. 87-0436104 | E-mail: abbeypub@flash.net |