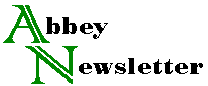 Volume 23, Number 5
1999
Obituary: Larry Wood
The conservation profession suffered a collective disaster recently with the loss of H. Larry Wood, killed on the way home February 13th, 2000 when his private plane crashed in bad weather over Tennessee. A thirty-year veteran of the property restoration business, Larry founded Disaster Recovery Services, Inc. (DRS) in 1993 and was the driving force behind the company's reputation as one of this nation's leading providers of disaster recovery services. His integrity and personal vision were key factors in the decision by Belfor International to purchase DRS in November of 1999, providing entree into the US market for one of the world's largest disaster recovery providers.
Born December 15th, 1935, and a lifelong resident of Fort Worth, Texas, Larry advanced vacuum freeze-drying practices for water-damaged books and documents by personally building or managing the construction of five state-of-the-art freeze-drying chambers. His passion for books, documents, and photographs led him to establish a working dialog with some of this nation's most respected conservators and conservation scientists, allowing him to establish new standards for quality and handling of seriously damaged paper-based materials. He was the only professional disaster recovery provider invited to accompany an elite group of consultants who visited St. Petersburg, Russia in 1994 to participate in a symposium on paper recovery practices hosted by the Academy of Sciences, following that library's disastrous fire. His firm also salvaged Colorado State University's Morgan Library collection following the devastating 1997 flood responsible for damaged 325,000 volumes, applying an ingenious low-cost liquid nitrogen system for stabilizing books en route to commercial freezers.
Most significantly, Larry was a gifted teacher and mentor, introducing scores of preservation librarians and county clerks alike to the practical aspects of disaster planning and recovery. His capacity to help victims grasp the technical options and political necessities in the aftermath of a flood or fire earned him the gratitude and admiration of numerous colleagues. His ability to investigate and apply innovative disaster recovery options appropriate to the treatment of culturally significant material were a privilege to witness and will be sorely missed.
Larry is survived by his wife, Ok Im, five children ranging in age from seven years to adult, a brother Chip, and his mother, Nancy Wood Oneal. Funeral services will be held at the Birdville First Baptist Church in Haltom City (a Fort Worth suburb) at 10:00 am on Friday, February 18th, and Larry will be buried at Mount Olivet Cemetery in Birdville. Cards and flowers may be sent to his home (6501 Lavon Drive, North Richland Hills, TX 76118 USA).