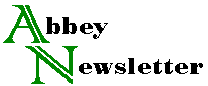 Volume 23, Number 4
1999
Cooperative Conservation Centers in the U.S.
The newsletter of the Regional Alliance for Preservation (RAP) was described on p.29 in the last issue, but the 15 cooperative preservation and conservation centers that make up the membership of RAP were not listed at the time. They are located on the map on the opposite page.
The conservation centers that are best able to serve libraries and archives are numbers 1, 3, 4, 6, 9 and 13 (boldface in the list). The rest serve principally the needs of museums, galleries and historical organizations, but they can answer questions on pest control, outdoor and inside pollutants and other concerns shared with libraries and archives.
For copies of the quarterly RAP newsletter, contact your regional preservation or conservation center; or call AMIGOS at 1-800/843-8482. Information about services offered, and sometimes the full text of guidelines and manuals, can be found on each center's website.
Preservation-related services offered by the centers vary. They may include treatment of books, paper, art, photos, maps, microfilming and digitizing, workshops, preservation planning, surveys, disaster preparation and recovery, internships and publications. Although most of these centers were set up to serve a limited geographic area, there is a trend to serve ever wider areas. NEDCC, for instance, began as the New England Document Conservation Center, but it later changed its name to the Northeast Document Conservation Center, and now offers some services nationwide and even outside the country.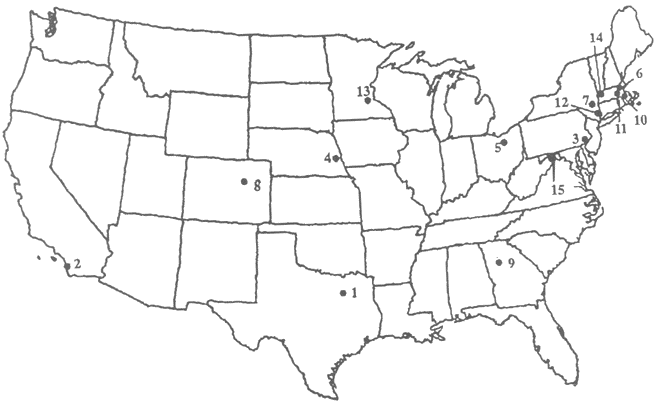 Members of the Regional Alliance for Preservation
---
Amigos Library Services, Inc., Dallas, TX
800/843-8482, clareson@amigos.org
http://www.amigos.org/
Balboa Art Conservation Center, San Diego, CA
619/236-9702, bacc9702@compuserve.com
Conservation Center for Art and Historic Artifacts, Philadelphia, PA
215/545-0613, ccaha@ccaha.org
http://www.ccaha.org/
Gerald R. Ford Conservation Center, Omaha, NE
http://www.nebraskahistory.org/fordcenter 402/595-1180, grfcc@mail.state.ne.us
Intermuseum Conservation Association, Oberlin, OH
440/775-7331
Northeast Document Conservation Center, Andover, MA
978/470-1010, dalton@nedcc.org
http://www.nedcc.org/
Peebles Island Resource Center, Waterford, NY
518/237-8643, John.Lovell@oprhp.state.ny.us
Rocky Mountain Conservation Center, Denver, CO
303/733-2712, lmellon@du.edu
Southeastern Library Network Preservation Services, Atlanta, GA
800/999-8558, julie_arnott@solinet.net or
christine_wiseman@solinet.net or tina_mason@solinet.net http://www.solinet.net/presvtn/preshome.htm
Straus Center for Conservation, Cambridge, MA
617/495-2392, lie@fas.harvard.edu
Textile Conservation Center, Lowell, MA
978/441-1198, dwindsor@athm.org
Textile Conservation Workshop, South Salem, NY
914/763-5805
Upper Midwest Conservation Association, Minneapolis, MN
612/870-3120
http://www.preserveart.org/
Williamstown Art Conservation Center, Williamstown, MA
413/458-5741, wacc@clark.williams.edu
Harpers Ferry Center, Division of Conservation, Harpers Ferry, WV
304/535-6228, martin_burke@nps.gov