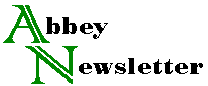 Volume 23, Number 1
1999
Positions
Preservation Officer
Perkins Library System, Duke University
The Perkins Library System is implementing a three-year strategic plan which includes a major initiative in preservation, and we are creating a new position to provide leadership for this effort. Reporting to the Director of Collections Services, the Preservation Officer will develop, implement, and manage a comprehensive preservation program for the general and special collections; coordinate and oversee use of outside vendors for preservation and conservation services; supervise library staff responsible for preservation and conservation activities; and promote cooperative preservation efforts and activities with the libraries of Duke's professional schools (Business, Divinity, Law, and the Medical Center).
Responsibilities: Formulates program objectives; plans, organizes, and coordinates efforts to accomplish these objectives. Analyzes and evaluates existing preservation activities and needs. Evaluates library collections for preservation and reformatting and monitors environmental conditions of stacks and collections. Works closely with resource specialists and other library staff to set preservation priorities. Evaluates products and work of preservation contractors and vendors. Maintains a high level of technical expertise to ensure that ongoing preservation activities meet accepted professional standards. Prepares grant proposals and pursues grant opportunities for preservation projects, including reformatting, mass deacidification, digitization, and conservation; supports efforts to raise preservation funds from other sources. Develops and directs a preservation education program for library staff and users. Maintains disaster plan and provides leadership for disaster-response team. Represents the library to external organizations on matters relating to contractual agreements and cooperative programs for preservation services.
Qualifications: Required: Master's degree from an ALA-accredited program or an equivalent combination or relevant education and/or experience; broad knowledge of preservation and conservation, including technical, physical, and bibliographic aspects, based on at least two years of focused work experience, equivalent course work or related training; demonstrated successful management and supervisory experience; familiarity with automated library systems and library binding practices; excellent oral and written communication skills; demonstrated program planning and leadership skills; proven ability to relate well to library, vendor, donor, academic, and researcher communities. Highly desirable: Knowledge of and experience with the care and handling of archives, photographs, film, and other non-book materials; experience with the use of digital technology in preservation; experience in obtaining grants and other outside funding; experience with commercial contracts.
Salary and rank are dependent on qualifications and experience; minimums are $32,800 for Assistant Librarian; $35,300 for Senior Assistant Librarian; $38,650 for Associate Librarian; $44,750 for Librarian.
Review of applications will begin in early July and continue until the position is filled. Send cover letter, detailed resume, and the names, addresses, and telephone numbers of three references to: Sharon A. Sullivan, Director, Personnel Services, Perkins Library, Box 90194, Duke University, Durham, NC 27708.
Duke University is an Equal Opportunity/Affirmative Action Employer. The Perkins Library System has a strong commitment to Affirmative Action and is actively seeking to increase the racial and ethnic diversity of our staff.

Assistant or Associate Conservator
Yale Center for British Art, New Haven, CT
Full-time permanent position for an Assistant or Associate Conservator specializing in conservation of works of art on paper. The laboratory cares for works of art on paper in the Yale Center for British Art and the Yale University Art Gallery.
Responsibilities include: Care, examination, treatment, documentation and technical analysis of a wide range of art on paper and related materials, interacting with curators, assisting in the exhibition and loan programs. The conservator will also participate in departmental activities, such as lecturing, training interns, and general administration of the lab. The Yale Center for British Art has the largest collection of British art outside of England. Some time will be devoted to working on the comprehensive collection of European works of art on paper and some Asian materials owned by the Yale University Art Gallery.
Requirements: Applicants should have an advanced degree from a conservation program or equivalent training; the ability to design and carry out skilled treatments to the highest standards, good communication skills; and flexibility to meet the needs of the institution. Minimum of two years museum experience is desirable.
Yale offers a competitive salary and fringe benefit program. Starting date is flexible.
Please send resume by September 30, 1999, referencing source code EAAN 4987 to: Ms. C. Pedevillano, Department of Human Resources, 155 Whitney Avenue, P.O. Box 208256, New Haven, CT 06520-8256. Fax 432-9817. For more information about employment at Yale, visit our web site at www.yale.edu . Yale University is an Affirmative Action, Equal Opportunity Employer.
Librarian I
University of Maryland Libraries
The University of Maryland Libraries invite applications or nominations for the position of Librarian (Librarian I), Assistant Department Head and Brittle Materials and Reformatting Unit Head.
Environment: The University of Maryland Libraries has undergone a major reorganization to better meet the service mission of the Libraries. In this dynamic academic setting, the Preservation Department has grown to include a professional collections conservation program and mass de-acidification initiative, in addition to ongoing programs in brittle materials response, commercial bindery, reformatting, and disaster salvage response. Members of the Preservation Department not only are responsible for meeting the preservation needs of the six libraries on campus, but also participate in a new environment which strives to facilitate organizational communication and foster shared responsibility.
Responsibilities: Assists the Preservation Department Head in administering programs to preserve the collections of the UM libraries. Develops and manages the program and unit devoted to brittle materials response. Manages the preservation reformatting program for the Libraries, including preservation microfilming and photocopying. Works with the disaster salvage program. Supervises the manager to ensure efficient and high quality work-flow in the production units of commercial bindery and mass de-acidification. Assists in grant writing for preservation projects and throughout the Libraries. Cooperates with department head to update and develop the department's Web site.
Qualifications and Experience: Required: ALA-accredited Master's degree in Library Science.
Experience: Desirable: Three years of professional experience, including supervision of staff and management, in an academic or research library. Experience in library or archival preservation, and in managing preservation programs, especially brittle materials and microfilming projects or programs. Experience in collection management.
Salary: Commensurate with experience and qualifications.
Applications: For full consideration, submit a cover letter and a resume and names/addresses of three references by July 30, 1999. Applications accepted until the position is filled. Send resume to: Ray Foster, Library Personnel Services, McKelden Library, University of Maryland, College Park, MD 20742-7011. You may also fax your resume to (301) 314-9960. University of Maryland Libraries Web Address: http://www.lib.umd.edu/UMCP
The University of Maryland is an affirmative action, equal opportunity employer. Minorities are encouraged to apply.
U.S. Jobs Announced Elsewhere
Job
Employer
Date

Ann'd

Where ann'd

Kress Internships in Paper Conservation
New York Botanical Garden
Jun 99
Cons DistList
NEH Presn Librarian
Brown Univ Library
Jun 99
Cons DistList
Preservationist
Rutgers Univ Libs
Jun 99
Cons DistList
Paper Consn Internship
Princeton University
May 99
AIC News
Asst/Assoc Paper Conservator
Intermuseum Conservation Assn
May 99
AIC News
Library Specialist
Columbia University
May 99
Cons DistList
Senior Conservator
Missouri State Archives
May 99
Cons DistList
Preventive Conservation Intern
Library of Congress
May 99
Cons DistList
Preservation Librarian
Cornell University
May 99
Cons DistList
Imaging Serv. Coordr
AMIGOS
May 99
Cons DistList
Field Services Officer
AMIGOS
May 99
Cons DistList
Conservator
Harvard College Libr
May 99
Cons DistList
Asst. Book Conservator
Cornell Universit
May 99
Cons DistList
Conservator
Huntington Library
May 99
Cons DistList
Asst. Preservation Librn
NY Univ. Libraries
May 99
Cons DistList
Senior Library Bookmender
Univ. of California, San Francisco
Apr 99
Cons DistList
Digitization Specialist
U. of Chicago Libr.
Apr 99
Cons DistList
Dir. of Field Services
UMCA
Mar 99
Cons DistList
Book Conservator
Amer. Antiquarian Society
Mar 99
Cons DistList
Paper Conservator
Autry Museum of Western Heritage
Jan 99
WAAC News
Senior Conservator
MO State Archives
Jan 99
WAAC News
Chief Presn Officer
Huntington Library
Jan 99
WAAC News