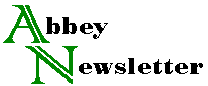 Volume 22, Number 7-8
1998
Cold Storage Facilities in the U.S.
Karen Brown of the Northeast Document Conservation Center posted a list of cold storage facilities on the Conservation DistList in response to somebody's question about a month ago. The same list is posted on the NEDCC website (nedcc@nedcc.org) under "NEDCC Leaflets--Preservation Suppliers and Services." It is constantly updated, and printed off as needed:

Hazeltine Vaults
7601 Hazeltine Ave.
North Hollywood, CA
818/781-7049

Hollywood Vaults
742 Seward St.
Hollywood, CA 90038
213/461-6464
www.hollywoodvaults.com

WRS Motion Picture and Video Laboratory
1000 Napor Blvd.
Pittsburgh, PA 15205-1501
800/345-6977
412/922-2418

Wilmington Cold Storage
2 Industrial Way
Wilmington, MA 01187
617/935-8670

Iron Mountain
745 Atlantic Ave.
Boston, MA 02111
617/535-4766
Fax 617/350-7881

Kentucky Underground Storage, Inc.
3830 High Bridge Rd.
Wilmore, KY 40390-4988
606/858-4988

Americold
555 Pleasant St.
Watertown, MA 02172
617/923-2100

Frostar
34 Howard St.
Boston, MA 02119

Safesite Records Management Corporation
96 High St.
PO Box 330
N. Billerica, MA 01862
800/255-8218
Fax: 978/670-5406

Iron Mountain--National Underground Storage
Boyers, PA 16020
724/794-8474
Fax 724/794-2838
nusstor@national-underground.com
The Iron Mountain office answers the phone "Iron Mountain" and the office in Boyers, PA, answers it with the combined name. Last summer, one of these companies bought the other, so perhaps Iron Mountain is hanging onto its identity for the time being so as not to confuse the customers.
To continue: The NEDCC leaflet also says:
"Before deciding which commercial center will meet your company's [or institution's] needs, you should inspect the facility and interview key personnel there. Be sure to ask for referrals and speak with someone who has used the center's services. The following factors should be considered when selecting a commercial storage center (cold or otherwise!):
Disaster prevention and response: Full fire detection and suppression? Do they have a plan? Is it updated?
Security features.
Cleanliness: Is the space neat? clean? Do they have a pest management program?
Proper shelving and equipment: Does it fully support the full weight and dimensions of the collections?
Environmental control: Are the conditions monitored and recorded? What levels are set, and are they being maintained?
The charges for space and service.
The quality, reliability, efficiency, and integrity of management and staff.
Adaptability to the organization's needs.
Accessibility (e.g., indexing, tracking, and activity reports): What is the speed of retrieval?
Value-added services (e.g., space for someone from your company to browse, delivery of single items rather than entire boxes of records, 24-hour operations, duplicating capabilities, facsimile transmission, microfilming, etc.)"