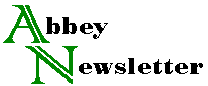 Volume 22, Number 5
1998
Positions
Associate Paper Conservator
Northeast Document Conservation Center
The Northeast Document Conservation Center in Andover, Massachusetts is seeking an experienced conservator for the treatment of works of art on paper and unbound archival materials. Candidates should have at least five years of experience after the training period and well-developed skills. They must possess a good aesthetic sense, a strong interest in hands-on work, the ability to work well with others, and good communication skills, both verbally and in writing. This conservator will primarily perform conservation treatments but will also assist the Senior Conservator with supervision and training. He or she will negotiate with clients and occasionally perform off-site treatments. In time, the conservator may be called on to conduct surveys and workshops or to participate in foreign exchanges. NEDCC offers the opportunity to treat a wide variety of materials in a large laboratory working with a highly skilled and friendly staff. NEDCC is an equal opportunity employer. Excellent benefits package; very competitive salary commensurate with experience. Send résumé, letter of intent, and the names of three references to Mary Todd Glaser, Director of Paper Conservation, NEDCC, 100 Brickstone Square, Andover, MA 01810. Phone 978/470-1010, fax 978/475-6021, e-mail: toddy@nedcc.org.
Head of Goldsmith Preservation Laboratory
New York Public Library
The New York Public Library is one of the world's renowned cultural institutions with approximately 3500 employees and an annual budget in excess of $200 million.
As a unit of The New York Public Library's Preservation Division, you will manage staff and operations of the microfilm laboratory, ensure compliance with national standards for high quality archival microfilming and for the secure handling of valuable collection materials. In addition, you will assist with budget preparation, maintain production statistics, supervise, train and evaluate a staff of six camera operators and other staff.
Qualified candidates must possess an MLS or equivalent training and relevant experience as well as substantial management experience in micrographics and microfilm productions, including computer-based camera operations, workflow, film processing, quality control, the safe handling of chemicals and film storage requirements. Candidates will also have supervisory and training experience; knowledge of basic principles of photography and microphotography, and good customer service skills.
Starting salary $46,260 and excellent benefits including 4 weeks vacation. Please send resume and cover letter to: Human Resources Department KN-ML; The New York Public Library; 188 Madison Ave., 5th Floor; New York, NY 10016-4314. Or email hrd@nypl.org. An Equal Opportunity Employer.
Senior Conservator
Missouri State Archives
General Responsibilities: Supervising a staff of three conservators, the Senior Conservator is responsible for the planning and implementation of conservation services for the State of Missouri. This involves a wide range of duties including supervision of personnel; hands-on treatment of paper based materials; preparing and presenting public education programs; and answering inquires from the State Archives, state agencies, local governments, and citizens. The Senior Conservator performs on-site consultations; writes articles for outreach publications; continues staff education; selects technical advice for the agency Web site; and provides long term planning for the State Archives.
Skills: Candidate must present and discuss a portfolio of past treatments during the interview. Must have computer skills.
Minimum Qualifications: Must have a graduate degree from a recognized conservation program or five years experience specializing in the treatment of paper based materials, including solvent work. Two years experience in a supervisory capacity is preferred as well as some experience in photo conservation and disaster planning. As occasional overnight travel is required, candidate must have a valid driver's license. Successful candidate will have excellent communication and interpersonal skills with coworkers and public patrons.
Salary: $36,888 annual, plus state benefits.
Application Procedure: Application materials (resumes, completed applications) may be mailed to: Ms. Jerri Snodgrass, Office of the Secretary of State, P.O. Box 778, Jefferson City, MO 65102.
Chief Preservation Officer
Huntington Library
Full-time with benefits. Oversees preservation and conservation activities for a major repository of rare books, manuscripts, and other rare and secondary library material. Supervises Conservation and Photographic Services Department. Reports to the Director of the Library. Substantial knowledge and experience in the preservation and conservation of early printed, manuscript and graphic materials as well as issues and concerns dealing with digital imaging and traditional photography. BA and MLS or MLIS degree from an accredited library school and Graduate degree in preservation or conservation, or equivalent training and skills. The ability to represent the Huntington in cooperative preservation programs with other agencies and institutions. Significant experience administering a preservation program in an academic or research library is preferred. Management experience supervising at least 3 FTE staff. Letter of application and resume to: The Huntington Library, Personnel Department, 1151 Oxford Road, San Marino, CA 91108.
Assistant or Associate Conservator of Photographs
Metropolitan Museum of Art
The Paper Conservation Department of the Metropolitan Museum of Art is seeking applicants to fill a two day per week temporary position with opportunity for renewal as Assistant or Associate Conservator of Photographs depending upon qualifications. The Metropolitan Museum counts among its holdings one of the most significant collections of photographs in the nation and maintains an active exhibition and loan schedule. The candidate will work along side the Conservator of Photographs and other staff members in the Paper Conservation Department's newly renovated, state of the art facility. The selected individual will be responsible for conservation treatments, technical examinations, written reports, loan checks, collections care, and other Museum activities. Other essential qualifications include efficiency, superior organizational skills, and excellent communication skills.
A Master's degree from a recognized conservation program or equivalent training and three to five years professional experience are required. The salary level will be commensurate with experience. Candidates should submit a letter of interest, a curriculum vitae, and three professional references no later than March 15, 1999 to: The Metropolitan Museum of Art, Human Resources Department, Box ACP, 1000 Fifth Avenue, New York, NY 10028.
This position is to begin as soon as possible. The Metropolitan Museum of Art is an Equal Opportunity M/F/D/V.