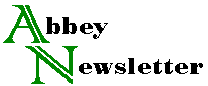 Volume 22, Number 4
1998
Positions
Conservator
University of Iowa Libraries
Position Description: The University of Iowa Libraries is seeking an accomplished and energetic conservator to serve as Head of the Conservation Department. The Conservator provides leadership and strategic direction in the conservation treatment of special collections materials for the Special Collections Department, Iowa Women's Archives, and John Martin Rare Book Room. The Conservator also provides administrative and operational guidance for the Conservation Department; identifies and guides new initiatives involving technologies in the activities of the unit; assists the Book Repair unit, which provides preservation services to the circulating collections under the direction of the Preservation Librarian; and, depending on his or her interests, collaborates with the Center for the Book in teaching classes in bookbinding and on other aspects of developing book studies programs at the University.
Qualifications:
Required: Graduation from an accredited conservation program and significant work experience or equivalent education and experience in book and paper conservation; extensive knowledge of conservation theory, chemistry, and practice; thorough knowledge of book and paper history, materials, and construction; demonstrably well-developed skills in the examination, evaluation, treatment, and documentation of library and archival collections; experience in project planning and management, supervision, and excellent interpersonal skills. The candidate should also demonstrate excellent communication and organizational skills and a willingness to share knowledge with colleagues and trainees; possess qualities of teamwork, patience, adaptability, good humor, and the ability to work with other staff in a spirit of cooperation and mutual respect.
Preferred: Completion of a formal training program, with a graduate degree or certificate of conservation and a minimum of three to five years supervised professional experience after training as a book and paper conservator. Experience in a research library setting and knowledge of production methods.
Salary and Appointment: Appointment rank and salary will be based on relevant experience and educational background and will be competitive with peer institutions. The University offers an attractive package of benefits including 25 days of paid vacation per year, TIAA/CREF retirement, and a flexible selection of medical, life, dental, and vision insurance, childcare credit, and additional benefits.
Application Procedures: Applications must be received by March 19, 1999. Qualified individuals should submit a letter of application, resume, and the names, addresses, and telephone numbers of three references to: Janice Simmons-Welburn, Director, Human Resources and Processing Services, University of Iowa Libraries, Iowa City, IA 52242-1420. (319)335-5871.
The University of Iowa is an equal opportunity/affirmative action employer. Women and minorities are encouraged to apply.
For further information concerning the University of Iowa Libraries, visit our website at http://www.lib.uiowa.edu.
Specialist II
The New York Public Library
Applicants are invited for the Specialist II position in the Conservation Lab of the Research Libraries. The Specialist II will serve as the Assistant Conservator and perform treatment and other duties as part both of the artifactual treatment and of collections maintenance/phased treatment programs. Fabricates protective enclosures; assists with archival treatment and rehousing, collections storage and handling operations, inspection and coordination of aspects of the commercial library rebinding program, encapsulation and reformatting, aqueous and non-aqueous treatment, advanced treatment of artifactual items, and other conservation activities for a wide range of library materials, including both general and special collections materials. Works with on-line databases in recording treatment operations and in collection surveying. Participates in training of new technical staff and assists in developing specifications and procedures for treatment.
Qualified applicants must have a Master's degree from an accredited professional conservator training program and demonstrated professional experience in library and archival conservation treatment activities; completed course in organic, paper, and conservation chemistry and have a thorough knowledge of conservation theory and techniques. Knowledge of diverse preservation problems of a large research library and experience in a production-oriented conservation treatment facility is preferred.
Starting salary $32,511. Interested applicants should send resume and cover letter to: Human Resources Department KN-SP; The New York Public Library; 188 Madison Avenue, 5th Floor; New York, NY 10016-4314. Or e-mail hrd@nypl.org. An Equal Opportunity Employer.
Conservation Technician, Half-Time
The New York Public Library
Applications are invited for a half-time Conservation Technician position in the Conservation Lab of The Research Libraries. Under the direction of the Head of the Conservation Lab, the half-time Conservation Technician performs a variety of production tasks such as construction of phased boxes, drop spine boxes, encapsulations, other protective enclosures, and mending of books and other library materials. Processes commercial library binding and other shipments. Maintains written records.
To qualify, applicants must have a minimum of two years of college in a relevant subject area or an equivalent combination of education and experience in a research library or similar institution. Demonstrated ability to follow detailed instructions, both oral and written. Must be able to perform production work with both accuracy and speed. Interest in conservation of library materials preferred.
Seventeen and a half hours per week to be scheduled Monday-Friday between 8AM-4PM. Starting salary $10,920. Please send resume to: Human Resources Department KN-CT; The New York Public Library; 188 Madison Avenue, 5th Floor; New York, NY 10016-4314. Or e-mail hrd@nypl.org. An Equal Opportunity Employer.
U.S. Jobs Announced Elsewhere
Job
Employer
Date Announced
Conservation Librarian
Univ. of Kentucky Libr.
Dec 98
Assistant Paper Conservator
Intermuseum Conservation Assn.
Nov 98
Document Conservator
South Carolina Dept. of Archives and History
Nov 98
Preservation Technician
NEDCC
Nov 98
Preservation Field Services Officer
SOLINET
Nov 98
Conservator
Mariott Library, University of Utah
Nov 98
Phased Conservators
Library of Congress
Nov 98
Note: We no longer list job openings outside the U.S. in this table, because there are too many of them to keep track of.