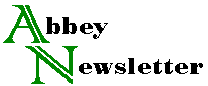 Volume 22, Number 3
1998
Positions
Collections Conservator for Widener Library
Harvard College Library
Under the direction of the Chief Collections Conservator for the Harvard College Library, the Collections Conservator for Widener Library co-manages the daily operations of the Harvard College Library collections conservation laboratory, a high-production facility treating 19th and 20th-century materials held throughout the 11-library Harvard College Library. As a member of the Conservation Division's management team within the Preservation Services Department, works in collaboration with the Chief, the Preservation Review Librarian, and other library staff to develop and implement conservation programs that ensure the longevity and usability of Widener Library's extensive research collections.
Co-manages a fully equipped 3,400-square-foot collections conservation laboratory in Widener Library. Hires, trains, and supervises a staff of 10 FTE. Sets priorities, plans and directs workflow, and monitors quality and productivity. Selects and monitors supplies, tools, and equipment; maintains equipment in working order; and manages a laboratory health and safety program. Maintains statistics and prepares reports. Ensures that treatment standards and protocols are met. Contributes to the development of preservation policies and guidelines, and to the management of conservation projects. In collaboration with the Chief Collections Conservator and the Preservation Review Librarian, maintains communication with staff throughout Widener Library to determine priorities, solve problems, and ensure that conservation services support library objectives.
Performs a broad range of conservation treatments on materials in the research collections in Widener Library, which holds over 5 million volumes. Develops and tests new treatment procedures. Provides technical advice regarding handling and storage of library materials. Monitors environmental conditions at Widener Library. Provides limited technical support for exhibit preparation. Assists in the organization and implementation of disaster recovery efforts throughout Harvard's libraries, and serves on the Harvard University Library disaster response team. Maintains current awareness of conservation principles and practices as they apply to library and archives materials.
Qualifications: Bachelor's degree required; graduate degree in library science preferred. Extensive training in book conservation. A minimum of eight years of conservation experience, with demonstrated excellence performing complex treatments involving a broad range of research library materials. Management and training experience, preferably in a library setting. Knowledge of the history of books and papermaking, and the nature and causes of book and paper deterioration. Strong organizational skills, including the ability to establish priorities and achieve goals; to train, supervise, motivate, and evaluate staff; to encourage team work and staff development; and to plan, organize, and direct work flow. Ability to initiate and adapt to change, to analyze and solve problems, and to be flexible and work collaboratively. Excellent oral and written communication skills, including demonstrated ability to prepare reports and procedural documentation.
Compensation: Anticipated hiring salary in the low 40's.
Available: Screening of applications will begin on January 31, 1999. Interested individuals should send a cover letter, resume and names of three references to: Suz-Ann Olofson, Harvard College Library, Human Resources Services, Widener Library 189, Cambridge, MA 02138.
Harvard University upholds a commitment to affirmative action and equal employment opportunity.
U.S. Jobs Announced Elsewhere
| Job | Employer | Date Announced | Where announced |
| --- | --- | --- | --- |
| Phased Conservator | Library of Congress | Nov 98 | DistList |
| Preservation Technician | NEDCC | Nov 98 | DistList |
| Assistant Paper Conservator | Intermuseum Conservation Association | Nov 98 | DistList |
| Head, Preservation Dept | Northwest Univ. | Nov 98 | DistList |
| Collections Conservator | Ohio Univ. Libraries | Nov 98 | |
| Document Conservator | SC Dept. of Archives and History | Nov 98 | DistList |
| Program Manager | National Agricultural Library | Oct 98 | DistList |
| Conservation Librarian | Univ. of KY Libraries | Oct 98 | DistList |
| Collections Conservator | Library of Congress | Oct 98 | PADG |
| Chief Preservation Officer | Huntington Library | Sep 98 | WAAC Newsletter |
Note: We no longer list job openings outside the U.S. in this table, because there are too many of them to keep track of.