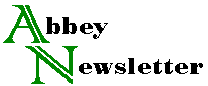 Volume 22, Number 2
1998
Positions
Preservation Field Services Officer
SOLINET
The Southeastern Library Network (SOLINET) has an opening for an NEH grant funded position until 4/30/2000. The Field Services Officer is responsible for providing outreach, education, and information in support of the Preservation Field Services operation.
Responsibilities include: Develop/conduct educational programs, including workshops, hands-on training and conference presentations, on a wide range of technical and administrative preservation topics; recruit and schedule adjunct and consulting instructors; monitor program quality; schedule workshops and programs to meet grant-defined project goals; provide information and referral via telephone, email, written contact; implement ongoing follow-up component of workshop evaluation; maintain familiarity with new preservation literature and resources; write articles for SOLINEWS, national and regional newsletters; update leaflets and develop new ones as needed; assist in maintaining leaflet and preservation reference collections; provide formal and informal consultation for southeastern institutions; participate in preservation activities on a national and regional level; maintain and strengthen ties with statewide preservation efforts in the Southeast; assist in maintaining Preservation Services website; maintain departmental databases.
Position Requirements: One to two years of specialized preservation education or work experience; experience teaching workshops and/or giving presentations; excellent interpersonal skills; strong analytical and problem-solving skills; excellent oral and written communication skills; business travel; MLS or equivalent; word processing; spreadsheet software programs, and web design and maintenance experience.
Send letter of application, resume, and salary requirements to: Human Resources Manager, SOLINET, Suite 200, 1438 West Peachtree St. NW, Atlanta, GA 30309-2955. Fax: 404/892-7879. An Equal Opportunity Employer.
Rare Book Conservator
Marriott Library, University of Utah
The University of Utah's Marriott Library, a mid-sized research library, is seeking an innovative and enthusiastic rare book conservator. Applicants must possess demonstrable skill in all aspects of book and paper conservation appropriate for treating historically significant printed and manuscript book collections. The position is responsible for developing and maintaining efficient protocols for examining, documenting, treating, and housing book collections from all historical periods. The position offers a large degree of autonomy for candidates interested in developing innovative, creative approaches to a wide range of book conservation problems. Applicants should possess good communication skills and a desire to work well within a team environment. Prerequisites for the position include a Bachelor degree in a related field or the equivalent, and five years of relevant work experience. A portfolio is strongly recommended for all serious applicants. 40 hours per week (M-F daytime hours). Entry Rate: $30,711-$33,500. Grade 12. Job #: AP-3487. Posted: 9/10/98.
The University of Utah is an equal-opportunity, affirmative action employer. We encourage applications from women and minorities and provide reasonable accommodations to known disabilities of applicants and employees.
For more information about the position, please contact Randy Silverman (801/585-6785; rsilverm@library.utah.edu).
To apply, please complete a University of Utah employment application (www.personnel.utah.edu or call 801/581-8848.
Conservation Technician
New York University Division of Libraries
Works on circulating, non-rare material in book conservation lab. Responsibilities include resewing, recasting and rebacking books, paper treatments and ultrasonic encapsulation. Requirements: 1 year book conservation experience, preferably in a library setting. Proficiency using conservation equipment and tools. Familiarity with computer applications is preferred. A portfolio of completed treatment work is required at time of interview (please don't send with resume!). Excellent benefits package includes free NYU tuition for self and eligible family members, generous vacation, holidays, health and dental plans. Send resume to: Danielle Schuman, HR Coordinator, Bobst Library, 70 Washington Square South, 11th Floor, New York, NY 10012. NYU encourages applications from women and members of minority groups.
U.S. Jobs Announced Elsewhere
| Job | Employer | Date Announced | Where announced |
| --- | --- | --- | --- |
| Senior Conservator | MO State Archives | Aug 98 | DistList |
| Preservation Officer | FL Bur. of Archives & Records Mgmt | Aug 98 | DistList |
| Conservator | NARA | Sep 98 | DistList |
| Project Coordinator, VT Newspaper Project | University of Vermont | Sep 98 | DistList |
| Staff Assistant II | Nebraska State Historical Society | Sep 98 | DistList |
| Collections Care Coordinator | NYU (campus in Florence, Italy) | Sep 98 | DistList |
| Paper Conservator | West Lake Conservators (NY) | Sep 98 | AIC News |
Note: We no longer list job openings outside the U.S. in this table, because there are too many of them to keep track of.