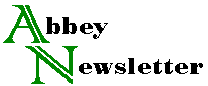 Volume 21, Number 8
1997
Positions
Aaron and Clara Greenhut Rabinowitz Chief Librarian for Preservation
New York Public Library
In this position, you are responsible for all operations of the Library's Preservation Division including managing staff and budgets; establishing goals and objectives; monitoring expenditures, existing programs and special projects. Serves as coordinator for a shared, cooperative program to provide and care for the security of collections in all formats throughout the four research centers and as principal Library representative for programs and issues relating to the preservation of library and archives materials. Reviews, develops, recommends and monitors policy in the area of preservation and security of collections. Represents preservation and conservation interests to potential donors and grantees, library staff and other organizations and assists with development of and reporting on funding proposals and contracts. Reviews operations and treatments to identify problems and to assess production goals and quality controls. Evaluates staff; recommends staff development and training; and reviews work assignments.
To qualify, candidates must possess an ALA accredited MLS and substantial professional experience in a major research library or similar institution. Advanced training in conservation techniques and management. Substantial knowledge and experience with preservation issues and concerns, physical treatment of library materials in various formats, technological and administrative solutions to preservation problems and current direction in the preservation and conservation fields. Managerial and organization skills including the ability to work effectively within a complex organization. Excellent interpersonal, oral and written communication skills. Active participation in a wide range of professional activities at the local, state and national level preferred.
Salary commensurate with experience. Please send resume and cover letter to: Human Resources Department KN-PR, The New York Public Library, 188 Madison Avenue, 5th Floor, New York, NY 10016-4314; or email <hrd@nypl.org>.
An Equal Opportunity Employer.
Book Conservator
Northeast Document Conservation Center
The Northeast Document Conservation Center is seeking applicants for a full-time Book Conservator position. In addition to treatment of a wide range of bound materials, responsibilities include examination and documentation of materials. Other duties include evaluation of treatment needs of incoming objects, on-site examination of materials to be treated and organization of large projects.
Candidates should have a minimum of four years of book conservation experience or the equivalent. Good writing, verbal and interpersonal skills are essential. Completion of a formal training program, experience in a library setting and knowledge of production methods would all be helpful. Salary is competitive, commensurate with experience and skills. Benefits are excellent. NEDCC is an equal opportunity employer.
Send a letter of interest, resume and names of three references to: Deborah Wender, Director of Book Conservation, NEDCC, 100 Brickstone Square, Andover, MA 01810-1494. Email inquiries to wender@nedcc.org.
Administrative Librarian (Director of Preservation) GS-1410-00
Library of Congress
The individual selected for this position will receive the applicable locality pay adjustment.
The Director of Preservation manages all preservation and conservation activities for the Library's entire collection. The selected person will direct the Binding and Collections Care Division, Preservation Reformatting Division, Preservation Research and Testing Division, and the Conservation Division. Duties include developing budgets, creating funding proposals, and formulating policies for the Library's collections. The Director also ensures that the Library's commitment to EOE/AA is carried out in all aspects of personnel management.
Applicants must obtain a copy of vacancy announcement #980136 to apply for this position, which lists the knowledge, skills, and abilities (KSAs) that must be addressed. For a copy of this vacancy announcement and an application form, please call the Library of Congress Employment Office at (202) 707-5627, or our Employment Hotline at (202) 707-4315. Federal style resumes are not accepted. You can also visit the Library's Employment Office in Room LM-107, 101 Independence Avenue, SE, Washington, DC, Mon.--Fri. 8:30 a.m.--4:30 p.m. Applications must be received by July 3, 1998.
Vacancy Announcement #980136. GS-1410-00 (10520) $87,030--$93,202.
The Library of Congress is an EOE/AA Employer.
Collections Conservation Librarian, Preservation Services
The University of Texas at Austin
The General Libraries
The Collection Conservation Librarian is responsible for the physical care of a wide variety of library materials in the University of Texas at Austin General Libraries (a large research library consisting of a central research collection, an undergraduate library, ten branch libraries, two storage libraries, and many special collections). This position reports to the Head Librarian, Technical Services Operations Division.
The Collections Conservation Librarian establishes conservation priorities and treatment strategies for the collections in consultation with the Head Librarian, Technical Services Operations Division and the Head Librarian, Collections and Information Resources Division with primary emphasis on the library's circulating materials. Chief responsibilities include management of Preservation Services book repair, pamphlet binding and bindery preparation units, including supervision of seven full-time equivalent classified staff; managing the binding and preservation supplies budget; training branch and special collection staff in repair, housing and cleaning techniques; coordinating use of automated binding system (LARS); coordinating and overseeing disaster planning as head of the library's Disaster Action Team; and monitoring library storage environments. This position works closely with library departments, units, and staff; cooperates with other conservation staff on the UT-Austin campus; maintains communications with conservators nationally and with the Graduate School of Library and Information Science Preservation and Conservation Education Programs for Libraries and Archives.
Required Qualifications: MLS from an ALA accredited graduate program or bachelor's degree and two years of professional level experience in library preservation or conservation program; certification in conservation of library and archival materials from an ALA accredited graduate program or equivalent experience; experience in collection treatments associated with a conservation laboratory dedicated to general collections in a research library preservation or conservation program; demonstrated knowledge of current conservation and library binding techniques.
Preferred Qualification: Two or more years postgraduate experience as a conservator for general collections in a research library preservation or conservation program; binding budget experience; automated binding system experience; supervisory experience; strong analytical skills; flexibility; ability to exercise initiative in a changing environment; ability to be innovative with existing resources; excellent communication skills and ability to work independently and as a part of a group in a collegial setting with staff from other areas of the library and the university; demonstrated potential for leadership in university, state, national and international programs and initiatives.
Salary: Salary range is $29,000 to $33,00 annually, or more, depending on qualifications and experience. No state or local income tax. Competitive benefits package; retirement plan options.
Applications: To ensure consideration, applications should be received by August 17, 1998, but will be accepted until the position is filled. Women and minority candidates are encouraged to apply. Send a letter of interest and resume, including the names, addresses, and phone numbers of three professional references, and a statement of salary requirements to: Peggy Mueller, The University of Texas at Austin, The General Libraries, P.O. Box P, Austin, TX 78713-8916. For more information, see UT Library on-line at http://www.lib.utexas.edu. An Equal Opportunity/Affirmative Action Employer.
Job number: 98-06-23-11-0080 A; June 23, 1998.
Preservation Librarian
Connecticut State Library
The Connecticut State Library is now accepting applications for the position of Preservation Librarian--Information Services Division. This position is responsible for developing and implementing a comprehensive preservation program for the State Library collections, including preservation of materials in all formats, reformatting, disaster preparedness, staff training, coordination of preservation efforts with other units, and supervision of the Conservation Lab and the Connecticut Newspaper Project.
Qualifications: A Masters Degree in Library Science or Information Science from an ALA-accredited library school plus completion of a formal program or internship in the preservation of research library materials or equivalent and three (3) years post graduate professional employment in a preservation program in a library or archive. Experience in preservation, microfilming and/or digital imaging projects preferred. Applicants must possess considerable knowledge of current conservation and preservation practices and issues. Knowledge of preservation technologies including digital imaging and microfilming preferred. Required skills and abilities include: considerable interpersonal skills; considerable oral and written communication skills; ability to analyze and solve complex problems creatively; ability to use desktop applications such as word processing, spreadsheet, database, web browser, and e-mail; ability to supervise.
Starting Salary: $49,382 with annual performance-based increases to $59,868 plus fringe benefits package.
Applications: A position description with full duties and complete qualifications is available upon request or you may visit the Connecticut State Library website at http://www.cslnet.ctstateu.edu/jobs.htm. Please submit letter of application with resume no later than July 31, 1998 to David Peck, Human Resources/Affirmative Action Program Manager, Connecticut State Library, 231 Capitol Avenue, Hartford, CT 06106. Applicant materials received by this date will be given first consideration; applications will be considered until the position is filled. Qualified women, minorities, individuals with disabilities, veterans and older persons are encouraged to apply. The Connecticut State Library is an EOE/AA employer.
Jobs Announced Elsewhere
| Job | Employer | Date Announced |
| --- | --- | --- |
| Head of Collection Development | Albert R. Mann Lib, Cornell University | Jun 98 |
| Book/Preventative Conservator | Auckland (NZ) City Library | Feb 98 |
| Paper Conservator | Autry Museum of Western Heritage | Mar 98 |
| Paper Conservator | Balboa Art Conservation Center | Mar 98 |
| Senior Paper Conservator | Bishop Museum | May 98 |
| Conservation Internship | Bodleian Library | Jun 98 |
| Paper Conservator | Bodleian Library | Jun 98 |
| Executive Director | CCAHA | Jun 98 |
| Conservation Internship | Colonial Williamsburg Foundation | Feb 98 |
| Internship in Book and Paper Conservation | Herzog August Bibliothek | May 98 |
| Paper Conservation Internship | Kathryn Myatt Carey & Associates | Apr 98 |
| Collections Care Tech. | Library of Congress | May 98 |
| Part-time Paper Conservator | London Borough of Sutton Leisure Servs. | Apr 98 |
| Spec Collections/Preservation Librarian | Long Island University | Mar 98 |
| Paper Conservator | Minnesota Historical Society | May 98 |
| Conservation Outreach Coordinator | Minnesota Historical Society | May 98 |
| Paper Conservation Tech | National Gallery of Art | May 98 |
| Executive Director | NC Pres. Consortium | Jun 98 |
| Project Collections Manager | New York Historical Society | May 98 |
| Microfilm Coordinator | New York State Library | May 98 |
| Conservation Tech | Northwestern University | May 98 |
| Electronic Tech Specialist | Northwestern University Library | Jun 98 |
| Photography Instructor, Art Conservation Program | Queen's University | Apr 98 |
| Book Repairer | SF Public Library | May 98 |
| Microfilm Contracts Manager | State Library of Victoria | Mar 98 |
| Head of Paper Conservation | The British Museum | Feb 98 |
| Book Repairer | University of NE-Lincoln | May 98 |
| Head of Book Conservation | Victoria and Albert Museum | Apr 98 |
| Fellowship in Paper Conservation | Yale Center for British Art | Apr 98 |
| Asst. Conservator | Yale University Lib | Feb 98 |
| Collections Care Librarian | Yale University Lib | Feb 98 |