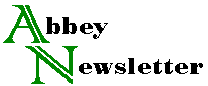 Volume 21, Number 8
1997
Supplies & Services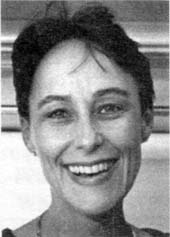 Column Editor: Elizabeth Morse


Note: Suppliers should send their news and samples to the column editor. She is Assistant Conservator, Harvard University Library Preservation Center, Holyoke Center Room 821, Cambridge, MA 02138 (617/495-7654, fax 617/496-8344).

Description or mention of products or services in this column should not be taken as an endorsement.

Hiromi Paper International has moved. Their new mailing address is 2525 Michigan Avenue, Bergamot Station Art Complex #G-9, Santa Monica, CA 90404. Their phone is 310/998-0098 and their fax is 310/998-0028. The company's catalog is free upon request.

Colophon Book Arts Supply, now owned and managed by Nancy Morains, sells supplies for hand bookbinding needs, both historic and modern. They carry supplies for traditional western paper marbling as well as Suminagashi. Their products are backed up with technical support and over 20 years of experience. Workshops are available as well. Send for a $2.00 catalog at 3611 Ryan Road, SE, Lacey, WA 98503-3860 (tel. 360/459-2940; fax 360/459-2945). Visit their web site at http://www.thegrid.net/colophon/.

Crescent Preservation Products has introduced a new line of 100% cotton Museum Mounting Board created exclusively for museums and fine arts. Crescent Preservation Products, a new division of Crescent Cardboard Company, assures consistent quality because of an unprecedented partnership between the raw material supplier (Buckeye Technologies, Inc.) the fine cotton papermaker (Crane and Company) and the paperboard converter (Crescent).

The board is available in 2, 4, and 8-ply sheets in a variety of sizes up to 60" x 104". Only permanent, lightfast pigments, added during the papermaking process, are used. Currently available in six colors: Bright White, Soft White, Antique White, Cream, English Cream and Almond. Minimum order is ten sheets. In addition, a custom mat cutting service for quantity orders is available with prices quoted per job. For more information contact Jeff Neumann at 1-800-727-3749 or write him at Crescent Preservation Products, P.O. Box 285, Lenoxdale, MA 01242. Their fax is 413-637-4584.

The Paper Facility at the University of Iowa Center for the Book has a new address and a new phone. You can find them at 100 Oakdale Campus, M109OH, Iowa City, Iowa 52242. Their phone is 319/335-4410 and their fax is 319/335-4077. For specific information regarding orders please contact the shop manager, Lynn Amlie at <lynn-amlie@uiowa.edu>.

TEK Products, Inc., located at 5852 Baker Rd., Minnetonka, MN 55345, is a supplier of contamination control products, including microcleaning tools, particulate-free wipers, chemical handling gloves and apparel. Many products are latex-free. Catalogs or further technical help can be had by calling 1-800/783-4944. Ask for Tim or Doug. Their fax number is 612/933-4448.