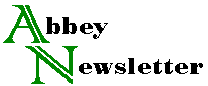 Volume 21, Number 2
Jul 1997
Positions
Librarian I
Brittle Materials Librarian & Assistant Dept. Head
University of Maryland at College Park Libraries
The University of Maryland at College Park (UMCP) is accepting applications to fill the position of Librarian I, Brittle Materials Librarian & Assistant Department Head.
Responsibilities: Assists the Preservation Department Head in administering programs to preserve the collections of the UMCP Libraries. Develops and manages the program and unit devoted to brittle materials response. Manages the preservation reformatting program for the Libraries, including preservation microfilming and photocopying.
Qualifications: Required: ALA-accredited Master's degree in Library Science.
Experience: Required: Three years of professional experience in an academic or research library that included supervising staff. Desirable: Experience in library or archival preservation, particularly experience managing preservation microfilming projects or programs. Experience in collection management.
Salary: Commensurate with experience. Benefits available.
Applications: For full consideration, submit resume and names/addresses of three references by August 22, 1997. Applications accepted until the position is filled. Send resume to: Ray Foster, Library Personnel Services, McKeldin Library, University of Maryland, College Park, MD 20742-7011. You may also fax your resume: 301/314-9960.
Libraries Web Address: http://www.lib.umd.edu/UMCP
The University of Maryland is an affirmative action, equal opportunity employer. Minorities are encouraged to apply.
Paper Conservator/Technician
Northeast Document Conservation Center
The Northeast Document Conservation Center, located 20 miles north of Boston, seeks a conservator or technician for the treatment of unbound archival materials such as printed or manuscript documents, maps and architectural plans. Candidates should have at least two years of experience at the bench (full time or full time equivalent) and a strong interest in hands-on work. NEDCC offers the opportunity to treat a wide variety of materials in a spacious laboratory working with a highly skilled and friendly staff. Good benefits package, salary commensurate with experience. Send resume, letter of intent and the names of three references to Mary Todd Glaser, Director of Paper Conservation, NEDCC, 100 Brickstone Square, Andover, MA 01810. (Phone 508/ 470-1010, fax 508/475-6021, e-mail toddy@nedcc.org).
Collections Conservator
NYU Bobst Library
New York University's Division of Libraries is seeking a Collections Conservator for its Preservation Department in the Elmer Holmes Bobst Library. This position holds responsibility for administrating a comprehensive program to conserve materials held in the general collections, special collections and archives, and to perform a variety of treatments designed to stabilize and protect their condition. Approximately 50% of the Collections Conservator's time is spent treating unique and special collections material.
Principal Duties: The Collections Conservator reports to the Head of the Preservation Department and has a significant role in managing and planning the conservation program, including:
establishes conservation priorities with the Library in consultation with the Preservation Librarian,
manages and plans treatment procedures and methods for circulating collections, special collections and archives materials,
performs treatment, primarily on special collections material,
trains and supervises two full-time conservation technicians and student workers,
assists in developing and coordinating special projects and performs condition surveys,
plans, organizes and administers preservation education awareness programs for selected library staff,
assists in planning and overseeing endowment funds for conservation,
assists in coordinating the libraries' environmental monitoring, disaster preparedness plan, exhibits and binding policies,
serves as a consultant to other library staff in consortium libraries and works closely with selectors, bibliographers, curators and consortium librarians,
actively represents the university in local and national conservation efforts through participation in conferences and professional organizations.
Qualifications: Knowledge of current conservation principles, practices and procedures; two or more years experience in a conservation program for general collections in a research library including supervision of staff; experience in treatment decision-making; demonstrated ability to work independently and productively in a fluid, complex organization and to communicate effectively both verbally and in writing; proven supervisory skills; strong analytic and organizational skills; ability to work with staff at all levels and with many different backgrounds. Additional experience in conservation of archival collections is preferred. Portfolio of work is required at interview.
Salary and benefits: Minimum salary $32,000. Benefits package includes generous vacation time and holidays, health and dental insurance, and tuition remission for self and family.
Please send resume and cover letter to: Jeffrey Slemmer, Human Resources Director, 70 Washington Sq. South, 11th Fl., New York, NY 10012 (fax: 212/995-4070; e-mail: slemmerj@elmer4.bobst.nyu.edu).
This is a corrected version of the announcement for University of North Texas that appeared in the last issue (v. 21 #1) on p. 11.
---
Book Conservator
University of North Texas
The University of North Texas Libraries has an opening for a book conservator with a background in paper conservation and a proven ability to manage people.
Responsibilities: Provide conservation treatment of rare and unique materials in the Rare Book and Texana Collections, Archives Collection, and Music Collection, including but not limited to: paper treatment, document repair, binding, and binding restoration. Work with trained individuals in the departments involved to determine treatment methods, schedule treatment, and responsibility for treatment. Develop a major conservation lab and program. Assist in reformatting decisions, staff and intern training, and supervision. Also is responsible for maintaining in usable condition the circulating and reference collections of the University of North Texas Libraries. This responsibility requires the application of sound, independent judgment, using acceptable ethical standards in a collection-wide approach to hands-on book conservation training and supervision, sorting materials for treatment, setting treatment standards and production levels, and ordering and maintaining appropriate tools and materials. Supervises one full-time assistant and several student assistants.
Qualifications: Requirements: Undergraduate degree; graduation from an accredited conservation program with at least two years of experience in book or manuscript conservation or at least five years of extensive experience in book or manuscript conservation; advanced knowledge of hand-bookbinding techniques and history; demonstrated verbal and written communication skills; supervisory experience. Preferred Qualifications: MLS or MIS from an ALA accredited graduate program; experience in an academic library or archives; teaching experience; strong analytical skills; flexibility; ability to work effectively with staff at all levels and with many different backgrounds. Rank: Rank and salary negotiable. 12 month contract. Usual benefits, state or optional retirement plans, no state income tax. Starting date: negotiable.
The University of North Texas is a state-assisted, comprehensive doctoral granting institution located in the Dallas/Forth Worth metroplex. UNT, with a student enrollment of over 26,000, is the fourth-largest university in the state. The UNT Libraries have total collections of over 1.6 million, a full-time staff of 105, and an operating budget of over six million dollars.
Screening of applications will continue until the position is filled.
Application: Applicants should submit a letter of application, vita, and the names, addresses, and telephone numbers of three professional references to: Lou Ann Bradley, Book Conservator Search Committee Chair, c/o Library Administrative Offices, University of North Texas, UNT Box 5188, Denton, Texas 76203-0188.
The University of North Texas is an equal opportunity, affirmative action employer and encourages applications from women and minorities and provides reasonable accommodation to the known disabilities of applicants and employees.
Position Sought
Self-employed book and paper conservator seeks a permanent position in a cultural institution. Work experience: 1967-77, Missouri Botanical Garden (Head of Conservation Department); 1978-81, Library of Congress (Senior Paper Conservator); 1981-85, Baltimore Museum of Art (Paper Conservator); 1966-present, self-employed (art on paper, vellum, archival materials and books). Administrative and supervisory experience.
Author of three successful NEA grant applications (for museum equipment); received three research fellowships in the period 1975-84; professionally active since 1971 (speaker, officer, advisor); currently member of three professional organizations. Educational experiences: Colorado College (art history, history, 1964); apprenticeship in book and paper conservation with Laura S. Young (1966, 1973); and about 17 technical workshops and seminars, in addition to professional conferences.
Contact Kendra Derenee Lovette, 1200 Branch Lane, Glen Burnie, MD 21061 (410/863-1473 studio; 410/764-6770 home).

Jobs Announced Elsewhere
| | | |
| --- | --- | --- |
| Job | Employer | Date Announced |
| Book Cons, Photo Albums | Victoria & Albert Museum | 01 May |
| Paper Conservation Fellow | National Gallery of Art | 01 May |
| Asst. Paper Conservator | LACMA | 01 May |
| Conservation Internship | Harvard University | 13 May |
| Spec. Collections./Preservation Librarian | Long Island Univ. | 28 May |
| Project Coordinator | Columbia Univ. Lib. | 6 June |
| Conservation Internships | Colonial Williamsburg | 7 June |
| Field Education Director | Upper Midwest Conservation Assoc. | 9 June |
| Library Cons. Assistant | Univ. of Delaware | 13 June |
| Librarian for Preservation Services | Univ. So. Carolina | 30 June |