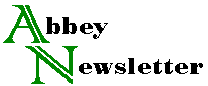 Volume 21, Number 2
Jul 1997
Preservation Administration (Via Distance Education)
by Paul Wilson
(Lecturer, University of New South Wales)

In August 1997 the School of Information, Library and Archive Studies at the University of New South Wales will begin teaching one of its existing subjects, Preservation Administration, via distance education. The online version has been developed primarily by Wendy Smith of the National Library of Australia as an initiative of the International Federation of Library Associations (IFLA) through its Robert Vosper Fellowship Scheme. The subject will also be made available to Australian and International students through the School's continuing education program. The Internet will be the primary delivery mechanism for the subject learning environment. Under certain circumstances and with the permission of the Head of School, Preservation Administration may be undertaken for graduate credit in the School's graduate courses.

This program is an introduction to aspects of preservation management for libraries and archives, and the role of preservation within the broader context of collections management. It covers the basic technology, properties and deterioration of the materials of libraries and archives and considers methods for improving their long-term preservation. It looks at the interdependence of librarians, archivists and conservators in preservation planning and considers the basic elements of a library or archives preservation plan. The subject modules are as follows:
The need for preservation programs in libraries and archives
Preservation of paper-based materials
Preservation of photographic materials
Preservation of modern and electronic materials
Preventive conservation
Preservation needs assessment (institutions and collections)
Disaster preparedness, planning and prevention
Preservation treatments (1)
Preservation treatments (2)
Reformatting and information transfer
Preservation policies, plans and procedures

The principal content writer for the subject is Wendy Smith, Manager of the National Library of Australia's online archiving project; prior to that, she was Director of the Library's Preservation Services Branch. From 1993 to 1996 Wendy was on secondment to the University of Canberra, lecturing in paper conservation and library and archive preservation. Paul Wilson, a Lecturer in the School, will be the academic co-ordinator for the subject. Paul has qualifications in History, Archive Administration, and Preservation Administration, the latter from the University of Texas at Austin.
Cost: $US 700. For further information contact Maureen Henninger (e-mail: m.henninger@unsw.edu.au; Website: <http://www.silas.unsw.edu.au/silas/cesched.htm#PresAdmin>.