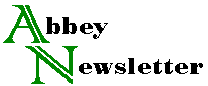 Volume 20, Number 6
Nov 1996
Digital Libraries Planned by CIC and NY State
The Committee on Institutional Cooperation (CIC) and OCLC are creating a virtual electronic library that will provide seamless, desktop access to information to the 500,000 students and 35,000 faculty associated with CIC's 12 major teaching and research universities. It is creating a single interface to search local, group and external resources and to allow patron-initiated interlibrary loan or document delivery requests, while allowing libraries to maintain local control for services.
The CIC, with headquarters in Champaign, Illinois, is the academic consortium of the Big Ten universities and the University of Chicago, with programs and activities that encompass nearly all aspects of university activity.
The Virtual Electronic Library will provide access to 60 million books, 550,000 serials, and countless databases and digital systems owned or licensed collectively by these universities. It will allow users to search across the online public access catalogs (OPACs) of all the CIF libraries as well as other electronic sources. Document delivery is provided through a variety of options including traditional interlibrary loan, commercial document delivery and full text online.
The Andrew W. Mellon Foundation has awarded the eleven Comprehensive Research Libraries of New York State a $50,000 planning grant for a project entitled "The Making of New York: Past, Present and Future"-a project that will advance the development of a New York State Digital Library.
They will look into joint licensing agreements and opportunities to serve as test beds for future research on digital library development, and they will work closely with the Research Libraries Group (RLG) and other national initiatives to coordinate digital library activities. (RLG's own cooperative digitization project, "Studies in Scarlet," was described in the last issue, on p. 66. RLG calls it a "virtual collection.")
The libraries will collaborate with the state's Center for Advanced Technology in New York University to develop an archiving system that can manage images and present them for easy use through the World Wide Web.