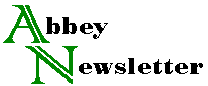 Volume 20, Number 4-5
Sep 1996
Carbonate-Filled High-Yield Papers
by Ellen McCrady

Last November, on p. 87 of this newsletter, I urged publishers not to go back to using acidic paper for their professional journals or other publications, if price was an issue, because acidic paper has such a short life, and can only be preserved at great expense. As a compromise between high-quality alkaline paper that meets permanence standards, and the cheaper acidic paper with a high level of lignin that some of them chose when paper prices went up, I recommended using carbonate-filled high-yield papers, an economical type of paper that became available only within the last ten years. It will probably last much longer and certainly cost less. This is paper that contains lignin, sometimes a great deal of lignin, but it also contains calcium carbonate, an alkaline buffer that appears to stabilize the paper against the effect of lignin as it ages (browning, embrittling).

Actually, the research so far shows that carbonate can prevent or seriously slow down the embrittlement of high-yield paper. Carbonate also slows the rate at which this kind of paper turns yellow, but since it cannot prevent yellowing entirely, such paper cannot qualify as permanent by the standards used in this country.

(The permanence standards do not permit more than 1% of lignin because 1) when paper darkens, it is more expensive to microfilm or digitize; 2) important historical documents cannot be exhibited for very long, if at all, because they would darken, and the public would object to this apparent neglect; and 3) works of art on paper, and paper collectibles like old comic books, lose significant market value if their appearance changes.)

Here is a list of carbonate-filled high-yield papers which are probably suitable for journals and magazines. They are listed by the company that makes them. Larger orders can be placed at the mill, but small and medium-size purchases usually have to be bought through a paper distributor or a company sales office; call the number listed and ask where and how to purchase the papers listed. Call the Abbey Newsletter office (512/929-3992) if there are any problems finding the right telephone number.

Blandin Paper Co., in Minnesota, makes 1450 tons per day (tpd) of uncoated and light weight coated (LWC) groundwood printing papers. Call 218/327-6200 (fax 327-6212).

Boise Cascade Corp. The BC mill in Rumford, Maine, makes a variety of papers, 1505 tpd, all either alkaline or neutral. Their two biggest-selling brands of carbonate-filled high-yield paper are PTO (a #5 commodity grade, 32 to 50 lb., for magazine type publishing), and DPO (Depend-O-Web, a #4 grade, 38-50 lb.). Call 207/364-4521 (fax 369-2531).

International Paper Co. Their Androscoggin Mill in Jay, Maine, makes a variety of printing and writing papers, among them groundwood printing papers. Call 207/897-3432.

Lyons Falls Pulp & Paper Inc., has its mill at Lyons Falls, NY, and its sales office in Crystal Lake, IL (815/455-0982, fax 455-0997). They use sulphite pulp and make about 10 grades of carbonate-filled high-yield paper, all with the name "Pathfinder," most of which are grade 4.

Malette Inc., in Ontario, makes a paper called Machine Finish Coated, which is used for flyers and possibly for magazines too. The sales office is in Saddle River, NJ, 201/934-5115.

Manistique Papers Inc., in Michigan, makes groundwood specialties and newsprint grades, some of which may be suitable for journals and magazines. They use a lot of recycled pulp. Call 906/341-2175 and ask for sales.

Mead Corp., Publishing Paper Division, makes coated book and publication papers using refiner mechanical pulp, 1550 tons daily. Call 906/786-1660 and ask for sales.

Repap Wisconsin in Kimberly, and Repap New Brunswick, Inc., make 31 lightweight coated papers. All their grades are carbonate-filled. They make grades 1 to 5. Call 800/558-3331 for customer service.