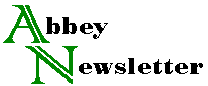 Volume 20, Number 2
Jun 1996
Supplies
Note: Elizabeth Morse, Assistant Conservator at Harvard, is the column editor for "Supplies and Services," and her material appears first. Announcements from other sources follow. Suppliers should send their news and samples to Ms. Morse at her new address, Harvard University Library, Conservation Laboratory, Holyoke Center Room 847, Cambridge, MA 02138 (617/495-8596, fax 617/496-8344).
Looking for oversize interleaving? Paper Technologies Incorporated is now stocking 60" x 400 yds. of Iris Interleaving. This is a 70 gram, buffered sheet, watermarked "Parsons Bond 25% cotton." Available in sheets 34" x 44" as well. Paper Technologies Inc. can be reached at 714/366-8799 or by mail at 929 Calle Negocio, Unit D, San Clement, CA 92673.
Sanpho Corporation terminated its paper operation at the end of 1995. The PaperConnection International is now servicing all of Sanpho's former accounts. Their main collection is from the Tosa Washi Swatchbook that includes approximately 300 different samples of paper from Kochi Prefecture (formerly known as Tosa Province). Please direct all inquiries to Ms. Lauren Pearlman, PaperConnection International, 208 Pawtuxet Ave., Cranston, RI 02905. The telephone and fax number is 401/461-2135.
A useful knife for opening uncut signatures is the sculptor's fettling knife (#97 or #96) which can be found in most art supply shops. A dulled blade slides precisely into the apex of the folds before it starts to cut. The blade is thinner than most paper knives sold for slitting envelopes and the tip is rounded so you won't puncture the paper by accident.