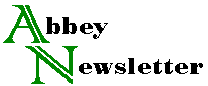 Volume 19, Number 1
Mar 1996
Positions
Preservation Librarian
State University of New York
Plans, organizes and implements the University at Albany, State University of New York, University Libraries' Preservation Program, employing a variety of techniques for pres-ervation and reformatting. Manages state-funded budget and grants; supervises conservator, clerk and student assistants. Participates in planning and implementing New York State Research Libraries consortial projects, including digitization and mass deacidification. Advises library administration on planning and policies for collection preservation. Provides preservation and disaster preparedness education for staff and library users. Prepares grant proposals. Works with circulation staff, special collections and collection development librarians to identify candidates for conservation treatment and reformatting. Coordinates preservation activities with those of Physical Processing and Bindery Department. Reports to the Assistant Director for Collection Development. Research, publication and service to the Libraries, the University, and the profession are expected to satisfy criteria for continuing appointment and promotion.
Qualifications: MLS from an ALA-accredited library school, advanced training in library conservation/preservation, budget management and supervisory experience are required. Demonstrated oral and written communication skills, ability to manage projects, excellent interpersonal skills, and strong service orientation are essential. Familiarity with commercial binding, microform production, digital imaging, and other new technologies is preferred. Salary: Commensurate with education and experience. Minimum $30,000.00.
Apply To: Christine M. Travis, Library Personnel Officer, University Libraries - UL 112, University at Albany, State University of New York, 1400 Washington Avenue, Albany, New York 12222.
Deadline: Review of letters of application and resumes will begin May 24, 1996. Please include the names, addresses, and phone numbers of three references that may be contacted. The University at Albany, State University of New York is an equal opportunity/affirmative action employer. Applications from women, minority persons, handicapped persons, special disabled and Vietnam era veterans are especially welcome.
Archival Management, Preservation and Conservation Internships and Volunteer Positions
The Congregational Library, Boston
The Congregational Library, Boston, MA, seeks interns and volunteers interested in archival management, preservation and conservation.
The Congregational Library archives has over 900 separate archival and manuscript collections totalling 1200 linear feet (view our collection holdings at [obsolete URL deleted]. The library has a staff of five full-time employees. Interns will be working with the archivist in the processing room, the library stacks and/or the reading room.
Duties may include: constructing phase bases for fragile rare books; rehousing archival and manuscript material in archival storage materials; surveying collections; cutting mats for works on paper or photographs; performing simple treatments and repairs; assisting with database entry and updates; assisting with World Wide Web updates; and assisting with preservation housecleaning.
Depending on experience and interest, interns and volunteers may arrange and describe archival material, write finding aids, index periodical material and perform simple book repairs.
Skills required: attention to detail and some previous experience in archives or museums. Prefer enrollment or coursework in archives management, preservation, conservation or museum studies program. Prefer some computer literacy, with knowledge of Microsoft Word and Microsoft Access for Windows.
Requests for further information should be directed to [contact information deleted]
To apply, send a letter, resume and references to the above address.
Director of Book Conservation
NEDCC
The Northeast Document Conservation Center, located in Andover, Massachusetts, 20 miles north of Boston, seeks an experienced book conservator to head its hand bookbindery. NEDCC is a nationally known non-profit conservation center that has provided the highest quality treatment and consulting services to libraries, archives and museums for 23 years. The person in charge of the bindery will supervise 4-5 professional conservators, train and supervise technicians and interns, conduct surveys, and perform other consulting functions including teaching and workshops. He or she will also monitor the productivity of the bindery staff and review its work, prepare estimates, maintain contact with NEDCC clients, and promote the services of the bindery. Candidates for this position must be highly skilled in all aspects of hand bookbinding and library conservation, possess excellent communication skills, work well with people, have at least 5 years of supervisory experience, and be able to maintain high standards in a production setting. NEDCC offers a competitive salary and good benefits. This position is available immediately and will remain open until filled. Please send resume and the names of three references to NEDCC, 100 Brickstone Square, Andover, MA 01810, Attention: Ann Russell or Mary Todd Glaser.
Conservator of Paper, Library and Archival Materials
Nebraska State Historical Society
The Gerald R. Ford Conservation Center of the Nebraska State Historical Society seeks a conservator of library and archival materials to conserve objects from the Historical Society, museums, libraries, county and local historical societies, and other public and private clients across Nebraska and the Midwest. The Ford Conservation Center is a state-of-the-art laboratory facility recently constructed in Omaha, Nebraska, supported by significant endowments and fees. The conservator will be required to equip and operate the paper conservation lab, advise on preservation issues, perform conservation treatments, participate in training activities relating to the conservation of collections and provide input into grant proposals relating to conservation projects. Qualified applicants must have a bachelor's degree and be a graduate of a recognized conservation program or have equivalent apprenticeship training. Applicants are required to have basic knowledge and at least five years of experience in areas of conservation. Salary range is commensurate with qualifications, plus a generous state benefits package. Send cover letter, resume, and State of Nebraska Application for Employment form to Nebraska State Personnel, P.O. Box 94905, Lincoln, NE 68509. Closes when a suitable candidate is found. For more information contact Tony Schmitz at 402/471-4781, Fax 402/471-3100 or Julie Reilly at 402/595-1180, Fax 402/595-1178. AA/EOE/TDD
Jobs Announced Elsewhere
Johns Hopkins University was advertising on the Cons DistList for a preservation administrator to head their preservation department on March 19.
Oberlin was looking for a preservation librarian March 22. This was also on the Cons DistList.
Information Conservation, Inc., Conservation Division, was looking for an assistant conservator March 5. Contact Harry Campbell (fax 910/375-1726, e-mail 70304.3023@compuserve.com).