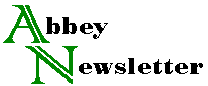 Volume 19, Number 6-7
Dec 1995
Some Permanent Papers for Dissertations
The papers listed below are taken from the booklet North American Permanent Papers, 1995 edition. They are only a selection, because so many papers now meet the requirements of ANSI Z39.48-1992, Permanence of Paper for Publications and Documents in Libraries and Archives.
"Private brands" are not listed. These are papers sold under the name given them by the packager or retailer, not the manufacturer. They are omitted because it is almost impossible get reliable test data on them.
Some of these papers are watermarked, but since this was not in the survey questionnaire, the booklet does not identify them. A list of watermarked (but not necessarily permanent) papers is in the Competitive Grade Finder. They can be cross-checked with this list to find permanent papers that are watermarked.
At any rate, here are the papers, under the categories to which the mill assigned them. The categories overlap, because some types are based on composition, others on use or primary market. Many different types of paper can be used for photocopying, e.g. offset, bond, rag paper, xerographic, laser print and reprographic; but, especially for high-speed work, some types and some individual papers give better results. Laser printers do a better job with papers made for the purpose.
Paper

Mill

Bond, Writing

Cascade Bond

Boise Cascade

Cascade OM Bond

Boise Cascade

Benefit

Champion

Cross Pointe Bond

Cross Pointe

Worx-Multipurpose 20/20

Cross Pointe

Curtis Brightwater

Crown Vantage

Permalife Bond

Howard Paper

Resolve Bond

Island Paper

Caress

Monadnock

Dulcet

Monadnock

Neenah Bond Recycled - Imaging

Neenah

Neenah Bond Recycled

Neenah

Parsons Bond

Parsons Paper

Parsons L'envoi

Parsons Paper

Captain Bond

Riverside Paper

Ecology Bond

Riverside Paper

Strathmore Bond

Strathmore

Clear Spring

Westvaco

American Eagle

Westvaco

Rag Paper

Evolution 100 Writing

Rolland

Evolution 50 Writing

Rolland

Protocol 100

Simpson

Exact 25% Cotton

Wausau

Copier

Eureka! 100

James River

Word Pro

James River

Xerobond

James River

Neenah Bond Imaging

Neenah

Classic Linen Recycled

Neenah

Neenah Bond Recycled

Neenah

Classic Columns Writing

Neenah

Classic Crest Writing Recycled

Neenah

Ecology Writing

Riverside

Carolina Xerocopy

Weyerhaeuser

Cougar Opaque--Laser Guaran.

Weyerhaeuser

First Choice

Weyerhaeuser

Xerographic

Copy Solution

Avenor

Aspen Xerographic

Boise Cascade

Cascade OD Xerographic

Boise Cascade

Cascade X-9000

Boise Cascade

Cascade Xerographic

Boise Cascade

100% Xerographic

ByronWeston

Hammermill Fore DP

Hammermill

Savings DP

Hammermill

Springhill Business paper

International Pap.

Springhill Relay PLUS

International Pap.

Springhill Xerographic Opaque

International Pap.

Resolve Copy

Island

Resolve Natural

Island

Neenah Copier

Neenah

Neenah Laser Recycled

Neenah

Repro Plus

Rolland

Rockland Multipurpose

Rolland

Penn Copy

Willamette

Laser Print

Laser Solution

Avenor

Cascade 25% Cotton Laser

Boise Cascade

Cascade Laser Opaque

Boise Cascade

Cascade Laser Paper

Boise Cascade

Champion Laser Extra

Champion

Neenah Laser Recycled

Neenah

Classic Laid Laser Opaque

Union Camp

Union Camp Top Gun

Union Camp

Office Bond

Neenah Bond Imaging

Neenah

Neenah Bond Recycled

Neenah

Neenah Laser Recycled

Neenah

Classic Crest Writing Recycled

Neenah