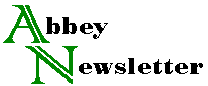 Volume 19, Number 5
Nov 1995
Wheat Starch Paste:
Recipe and Storage Preparation Procedure
by Elizabeth Morse
Assistant Conservator, Harvard College Library
Soak for 20 minutes:
65 g wheat starch, Zin Shofu
500 mL deionized water (boiled, cooled to room temperature) with pH adjusted to 8.5 using ammonium hydroxide
Cook on medium heat in glass, porcelain or non-stick saucepan for 20 minutes, or until product is stiff, but not dry.
Prepare glass jars for storage by plunging them into boiling water or by pouring boiling water over them. Treat caps in like manner. Teflon® lined caps are recommended.
Place hot paste into hot jars, cap and cover with deionized water, prepared as in Step 1.
Refrigerate immediately.
Sieve small amounts of paste at a time using a #40 strainer (Tyler equivalent 35 stainless mesh).
Stored in refrigerator, this product can keep fresh without losing tack for 20 days.