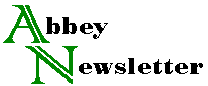 Volume 19, Number 3
Aug 1995
Positions
Book Conservator
Cornell University Library
The Department of Preservation and Conservation of Cornell University Library has an immediate opening for a Book Conservator.
Responsibilities: Conservation treatment of rare and unique bound materials including: paper treatment, document repair, binding, and binding restoration. Assist in planning, program development, staff and intern training and supervision.
Qualifications: Extensive knowledge of book and manuscript conservation techniques, and the necessary skill to implement them. Advanced diploma/degree in conservation and/or apprenticeship completion certification. A minimum of two years experience beyond training. Sound academic background; good interpersonal, oral/written communication skills; the ability to impart skills to others.
Applications will be accepted until position is filled. Salary: $31,800 min., depending on experience and qualifications.
Apply to: Ann Dyckman, Director; Library Human Resources; 201 Olin Library; Cornell University; Ithaca, NY 14653-5301. Please send cover letter, résumé and list of three references with complete addresses and telephone numbers.
For further information, contact John F. Dean, Conservation Librarian, at 607/255-9687 (or jfd5@cornell.edu).
Associate Conservator for Book Repair
University of Utah
The University of Utah's Marriott Library is seeking applicants for the position of Associate Conservator for Book Repair. Under the supervision of the Preservation Librarian, the incumbent is responsible for maintaining in usable condition the circulating and reference collections of a 2.6-million volume research library. The position's responsibilities require the application of sound, independent judgement in a collection-wide approach to hands-on book conservation, training and supervision, sorting material for treatment, and ordering and maintaining appropriate tools and materials. Specific duties include:
Performing a wide range of book conservation treatments for rare and non-rare library material.
Hiring, training and supervising book repair technicians (including interns, as appropriate) in a variety of book repair techniques, including: heat-set tissue repair, Japanese paper and paste mending, guarding, sewing (supported and unsupported), adhesive binding, case binding, pamphlet binding, cloth spine repairs (including rebacking), temporary binding, split board binding, board hinging with colored Japanese paper, joint tacketing, encapsulation, construction of Chicago screw-post binders, custom box manufacture (including phase boxes, portfolios, and drop-back boxes), and the design of computer-generated labels and other types of graphic art.
Reviewing material for treatment, balancing the benefits of expeditious, cost-saving approaches to repair against the physical needs of the material if it is to remain usable long-term.
Expediting shop procedures to maximize shop perform-ance while maintaining high standards of treatment and production.
Gathering and reporting monthly statistical records.
Implementing preventive measures for new material acquired in vulnerable formats (i.e., maps, pamphlets, and paper-bound materials).
Maintaining the shop's equipment, tools and materials, and assisting in ordering supplies as necessary.
Minimum qualifications include a BA degree in art history, English, chemistry or related field or equivalency. Gradua-tion from an accredited conservation program, or three years book conservation or related work experience preferred. Demonstrated verbal and written communication skills, advanced knowledge of hand-bookbinding techniques and history, and supervisory experience required. Beginning salary is $17,013-20,000, depending upon qualifications. The position includes an excellent benefits package, ongoing on-the-job training, and professional development opportunities.
Interested applicants should send two copies of a current resume, including three professional references to: Kristeen Arnold, Personnel Manager, 330 Marriott Library, University of Utah, Salt Lake City, UT 84112. The University of Utah is an Equal Opportunity/Affirmative Action Employer. Women, minorities and persons with disabilities are encouraged to apply. For more information about the position (Job Number MP-6015), please contact Randy Silverman (tel. 801/ 585-6782; e-mail rsilverm@alexandria.lib.utah.edu).
Preservation Librarian
University of Iowa Libraries
Position Description: Responsible for planning, organizing, coordinating, and implementing the preservation program for the University of Iowa Libraries. The preservation program includes management and coordination of preservation activities for all formats, reformatting efforts, disaster preparedness planning, staff training, and patron education related to preservation, coordination of preservation activities with other processing units, and functional supervision of the Preservation Department. The Preservation Librarian manages the preservation budget, and is typically responsible for the oversight of one or more grant-funded preservation microfilming projects. The Preservation Librarian participates in the development and preparation of grant proposals related to preservation, and is expected to represent the University of Iowa Libraries in appropriate regional and national forums. The position reports to the Director for Collections and Information Resources.
Qualifications
Required: A graduate degree from an ALA accredited library and information science program, or the equivalent; general knowledge of preservation operations in a research library environment; demonstrated managerial and leadership abilities; excellent oral and written communications skills; excellent interpersonal and supervisory skills; demonstrated commitment to professional involvement.
Preferred: Familiarity with information technology in libraries including digital imaging technologies; prior experience in preservation; experience with preservation microfilming projects.
Salary and Appointment: Appointment rank and salary will be based on relevant experience and educational background. Appointment will be made at the Librarian II or III level. Salary range: $32,000-39,000 depending on qualifications and experience. The University offers an attractive package of benefits including 25 days of paid vacation per year, TIAA/CREF retirement, and a flexible selection of insurance and other benefits.
The UI Libraries: The UI library system consists of the Main Library and 11 departmental libraries. With some 3 million volumes, the collections of the UI Libraries rank 27 out of 107 in the Association of Research Libraries. OASIS, the Libraries' NOTIS-based automated system, offers access to a variety of databases in addition to local catalog records.
Environment--The University and Iowa City: A major research and teaching institution, the University of Iowa offers recognized programs in a wide variety of areas. The University consists of a faculty of some 1,600 serving over 28,000 students, 9,000 of whom are registered in graduate degree programs.
Application Procedures: Applications received by September 15, 1995, will receive first consideration. Minorities and women are particularly encouraged to apply. Qualified individuals should submit a letter of application, resume, and the names, addresses, and telephone numbers of three references to: Janice Simmons-Welburn, Coordinator of Personnel and Diversity Programs, University of Iowa Libraries, Iowa City, Iowa 52242, 319/335-5871.
THE UNIVERSITY OF IOWA IS AN EQUAL OPPORTUNITY/AFFIRMATIVE ACTION EMPLOYER.
Conservation Technician (LA II)
Northwestern University Library
Northwestern University seeks an individual to perform a variety of conservation treatments including work on a range of paper, cloth, and leather bindings. Treatments will include work on text blocks and covers such as resewing, rebacking, paper treatments, repairing existing covers, and constructing new covers. Other treatments include encapsulation, deacidification, fumigation and making protective enclosures.
Trains and supervises student assistants involved in treatment of materials. Responsible for record keeping of the above. Specifies treatment and inspects completed work. Assists in routine work-flow of library materials in and out of Lab facilities. Participates in conducting workshops, condition surveys and departmental tours.
Assists with and performs other duties as necessary to achieve the goals of the Preservation Department.
Qualifications: Cooperative spirit essential. Good organizational, interpersonal and communication skills. Understanding of conservation principles. At least one year of experience in bookbinding or conservation work. Ability to think analytically and make decisions. Ability to work independently.
Also desirable: Experience of strong interest in library preservation. Experience and continued interest in history, art, chemistry, history of the book, bookbinding structure, or library science. Working knowledge of word processing and statistics program.
Hours: 37.5 per week. This is a permanent half-time position. However, temporary funds have been secured to make the position full time for 18 months after hire. At the end of this period it will revert to half time if no additionl funding is available.
Submit applications to: Peter Devlin, Personnel Librarian, Dept. E95-0414, Northwestern University Library, 1935 Sheridan Rd., Evanston, IL 60208.
For more information, contact Deborah Howe, Collections Conservator, 708/491-7607.
Other openings were announced by flyer or on the Cons DistList in the last month or two: conservation assistant at the University of Delaware Library (deadline for application was July 25), senior paper conservator at the Bishop Museum, and senior conservator for paper and photographs at North West Museums Service in the UK (deadline was June 23).