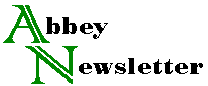 Volume 19, Number 2
May 1995
Positions
Assistant General Collections Conservator
Princeton University Libraries
Assists in administration and management of the Collections Conservation Unit (CCU) within the Preservation Office. This includes participation in planning, organizing, and staffing all preservation activities for the physical care of Princeton University Libraries general collections. Major responsibilities are: conserving and preserving permanent research materials from the 18th-20th centuries in the general collections, with emphasis being on pre-1850s and complex materials; supervising preservation activities originating from in-house microfilming and brittle books programs, including disposition and storage of master negative microfilm and associated record keeping and contract preservation photocopying and protective enclosures; and hiring, training and supervision of student workers. Performs an array of repairs and conservation treatments in a production setting on paper, cloth and leather bookbindings and textblocks according to in-house standards, specifications, and documentation practices. Reports directly to the General Collections Conservator, the CCU head. In the absence of the General Collections Conservator, supervises and manages unit staff and operations, including sorting materials, specifying treatments, and overseeing routine workflow of library materials in and out of the unit. The overall ratio of benchwork to managerial and supervisory responsibilities is approximately 60/40.
Qualifications: Bachelor's degree is required or equivalent experience through employment. One or more years prior experience in a general collections conservation program in an academic research library is required. Must be knowledgeable and experienced in the ethics, practices, and techniques employed in the conservation and preservation of general collections of library research materials. Must have the hand skills required to work knowledgeably, independently, and productively on a variety of book materials. Must be able to work in a fluid, complex organization and to communicate effectively with library staff at all levels. Previous experience in staff training and supervision and treatment decision making are required. Desirable: Completion of a recognized program in library collections conservation or significant collections conservation experience in an academic research library setting. An applicant who is chosen for an interview must present a portfolio of successful collections conservation treatments which can be examined and critiqued by members of the search committee.
Benefits: Twenty-four vacation days a year, plus eleven paid holidays. Annuity program (TIAA/CREF), group life insurance, health coverage insurance, and disability insurance, all paid for by the University. Staff housing and University-sponsored mortgages.
Salary & Rank: Dependent upon qualifications and experience. Position may be a Librarian or Professional Technical Staff Member position.
To ensure full consideration, candidates should send applications, inluding resume and the names, titles, addresses, and telephone numbers of three references to be contacted, postmarked by July 1, 1995, to Search Committee for Assistant General Collections Conservator, c/o Maria G. Gopel, Human Resources Librarian, Princeton University Libraries, One Washington Road, Princeton, NJ 08544. AA/EOE.
Kress Internship in Paper Conservation
New York Botanical Garden Library
Will assist with a conservation survey of the Lord & Burnham Architectural Drawing Collection, and with stabilization and rehousing procedures. Will carry out a research project and prepare a final report on the project. This is a 6-mo., full-time position (35 hrs/wk) beginning October 1, 1995, and offers a $447/wk stipend. Send detailed letter of application, current resume, and 2 letters of recommendation to: Judith Reed, Conservation Librarian, New York Botanical Garden Library, Bronx, NY 10458. Application deadline: July 28, 1995. Successful applicant will be notified by August 31, 1994.
---
Note: On April 21, there was a notice from the NEDCC on the Conservation DistList about a Director of Reprographic Services position. Send resume and references to Ann Russell, Director, Northeast Document Conservation Center, 100 Brickstone Square, Andover, MA 01810
Note: On May 10, there was a notice from Cornell University on the Conservation DistList about a Book Conservator position in the Department of Preservation and Conservation. Applications are accepted until the position is filled. To apply, send cover letter, resume, and list of three references to Ann A. Dyckman, Director of Library Human Resources, 201 Olin Library, Cornell University, Ithaca, NY 14853-5301. Or telephone John F. Dean at 607/255-9687 for further information.