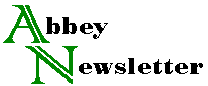 Volume 19, Number 1
Apr 1995
What are Appropriate Standards for the Indoor Environment?
Symposium at NYU, June 23
Norbert Baer and Paul Banks have organized a symposium at the Conservation Center of the Institute of Fine Arts, New York University, on Friday 23 June, 1995. It will take place on the final day of a Conservation Center Seminar on the indoor environment, presented by Baer and Banks. Registration will be $150 (including buffet lunch and closing reception) and attendance will be limited to 125 participants. For details of the seminar, terms of payment, housing and transportation, contact either Norbert Baer at 212/772-5800 or Paul Banks at 512/478-9057. A brochure is under preparation.
Containing facilities costs and optimizing the cost-effectiveness of conserving collections are urgent priorities for museums, libraries, and archives as their budgets remain static or shrink.
Policy and budget decisions have sometimes been based on received wisdom in the absence of quantified observational or laboratory evidence. Now, however, significant research is providing a better basis for quantifying the effects of different environmental parameters on different kinds of collections. New tools based on this research are available to help conservators, architects, engineers, and facilities managers find the optimum balance between collections conservation and energy conservation.
The NYU symposium will present the latest findings in these areas by the people who are undertaking research, creating environmental management tools, and applying them to major cultural facilities. Participants will be:
Norbert S. Baer Conservation Center, New York University
Paul N. Banks Preservation and Conservation Studies, The University of Texas at Austin
James R. Druzik Getty Conservation Institute
David Erhardt Conservation Analytical Laboratory, Smithsonian Institution
William P. Lull Garrison/Lull
Mark H. McCormick-Goodhart Conservation Analytical Laboratory, Smithsonian Institution
Marion Mecklenburg Conservation Analytical Laboratory, Smithsonian Institution
Stefan Michalski Canadian Conservation Institute
James Reilly Image Permanence Institute
Donald J. Sebera Consultant
Adrienne Thomas National Archives and Records Administration
Charles Tumosa Conservation Analytical Laboratory, Smithsonian Institution
Steven Weintraub Art Preservation Services
The provisional schedule lists seven papers. All the speakers will take part in a round table at the end of the program.
Determination of Allowable RH Fluctuations: Research Results- Erhardt, McCormick-Goodhart, Mecklenburg, Tumosa
The Storage Environment: The Use of Isoperms in Estimating Environmental Effects; Providing a Preservation Environment: Gaseous Ammonia Revisited - Sebera
New Technologies for Environmental Assessment and Preservation - Reilly
Valuing Environmental Improvements Using Environmental Management Tools- Lull
Twenty Years of National Environmental Guidelines and Their Implementation in Canada - Michalski
Environmental Considerations for Archives II, the New Facility of the National Archives at College Park, Maryland - Thomas
Research in Support of the J. Paul Getty Museum and Research Facilities - Druzik