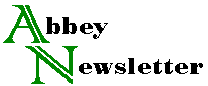 Volume 18, Number 7
Nov 1994
Positions
Head, Collection Maintenance & Bindery Preparation Department
Ohio State University Library
Manages library-wide conservation program and department responsible for carrying it out, including general and special collections conservation, commercial library binding program, and materials processing/shelf preparation. Trains staff and supervises in-house conservation activities and treatment evaluations; participates in disaster recovery activities. Advises and assists Special Collections curators in exhibit preparation; advises on treatment of special collections materials; performs conservation treatments for special and general collections or arranges for conservation treatment with outside contractors. Recommends changes in preservation/conservation policy and practice; writes and revises contractual specifications; serves on committees and advisory groups. Works under direction of Preservation Officer, but also works closely with other library personnel and commercial contractors. Department staff includes seven full-time staff and five FTE student assistants.
Required: Bachelor's degree or equivalent experience and training. Advanced training and/or substantial experience in care, evaluation and treatment of library and archival materials, especially in conservation principles, practices and ethics. Knowledge of the historical development of book structures and materials as demonstrated through formal training or a portfolio of work. Thorough knowledge of conservation materials and supply sources and of salvage techniques for disaster preparedness. Understanding of the nature and use of library collections. Supervisory experience and demonstrated abilities in managing conservation and commercial bindery operations in a large academic or research library or in a non-library setting. Ability to communicate effectively, orally and in writing; strong interpersonal skills. Also desirable: knowledge of and experience in paper, map, document, and photograph conservation.
Salary: $28,464 - $37,632
Open until filled; applications received by 1 February will receive first consideration. Apply to Sharon A. Sullivan, Personnel Librarian, Ohio State University Libraries, 1858 Neil Avenue Mall, Columbus, Ohio 43210. Include names, addresses and telephone numbers of three references. Affirmative Action, Equal Opportunity Employer. Women, minorities, Vietnam-era veterans, disabled veterans and others with disabilities are encouraged to apply.
General Collections Conservator
Princeton University Libraries
Administers the Collections Conservation Unit within the Preservation Office. This includes planning, organizing, and staffing all preservation activities for the physical care of the Princeton University Libraries general collections. Sets treatment standards and production levels; manages point system which tracks statistics about treatment production and staff resources for 17 libraries; manages budget and maintains inventories; provides assistance in disaster recovery; treats materials from the general collections; supervises one professional and three full time staff, plus other workers. The overall ratio of managerial activities to bench work will be approximately 60/40. Reports directly to the Preservation Librarian.
Required: Five years experience in management or line positions in general collections conservation program in a research library, including three or more years experience as a supervisor and a demonstrated ability to successfully lead and manage a diverse staff. Current knowledge of and experience in ethics, practices, and techniques employed in the conservation of library materials, including broad knowledge and experience in bookbinding and book conservation. Advanced level ability in operating Macintosh computers, including extensive experience with Excel and PageMaker for collections conservation applications. Excellent interpersonal skills and ability to work effectively with others. Desirable: Completion of a recognized collections conservation training program or a formal apprenticeship, or demonstration of similar level of education and training. Masters degree from an ALA-accredited library school or book arts program, or the equivalent in training and experience. Salary and rank dependent upon qualifications and experience.
To ensure full consideration, send application (resume and names, titles, addresses and telephone numbers of three references), postmarked by February 1, 1995 to Search Committee for General Collections Conservator, c/o Human Resources Librarian, Princeton University Libraries, One Washington Road, Princeton, New Jersey 08544.
Princeton University is an Affirmative Action, Equal Opportunity Employer.
Preservation Librarian
University of North Carolina at Chapel Hill
The Academic Libraries of the University of North Carolina at Chapel Hill invite applications for the new post of Preservation Librarian. The Libraries, which hold over 4 million printed volumes, 3.4 million microforms, and 39,000 serials, acquire over 100,000 volumes annually. The Preservation Librarian administers the preservation program for the general collections in Davis Library, the Undergraduate Library, and ten departmental libraries. He or she works with bibliographers and selectors to set policies and establish procedures; administers the preservation replacement and reformatting program; supervises commercial binding, shelf preparation, and general collections repair activities; and prepares budget requests and preservation statistics. He or she coordinates library-wide staff/user education programs; is responsible for disaster preparedness plans; maintains the environmental monitoring program; and works with the Wilson Library Special Collections preservation staff as appropriate. He or she participates in local, regional, and national preservation activities. This position supervises 5 FTE binding and repair staff; it reports to the Head of the Collection Development Department.
Qualifications required: M.L.S. from an ALA accredited Library School; relevant preservation experience in an academic or research library; extensive knowledge of preservation issues and practices; supervisory experience; a record
of professional participation at the state, regional, and national level. Desired: Excellent communication and interpersonal skills; demonstrated leadership ability; substantial knowledge of commercial binding and repair options.
Salary and benefits: This is a twelve-month academic appointment with a minimum salary of $30,000 and standard state benefits of annual leave, sick leave, and state or TIAA-CREF retirement plan.
Deadline: Review of applications will begin January 3, 1995 and continue until the position is filled.
To apply: Send application letter, resume, and the names, addresses, and telephone numbers of three references to Barbara A. DeLon, Library Personnel Officer, CB# 3900, Davis Library, University of North Carolina at Chapel Hill, Chapel Hill, NC 27514-8890.
For information about recent graduates of the North Bennet Street School Bookbinding program, or earlier grads who may be interested in current openings, please contact Peggy Kutcher at 617/227-0155.
Preservation, Field Services Representative
Conservation Center for Art and Historic Artifacts, Philadelphia
The Conservation Center for Art and Historic Artifacts, the regional conservation center in Philadelphia, is seeking an individual to assist the Preservation Services Officer in the implementation of outreach programs and services. Responsibilities include conducting overview surveys of libraries, archives, museums, and institutions with historic collections; conducting educational programs and workshops; developing and managing the reference collection; and developing technical information materials on preservation topics for clients.
Requirements are: MLS degree or equivalent, plus two years experience working in a library, archives, or museum; a thor-ough understanding of preservation principles, practice and issues; and excellent written, verbal, and interpersonal com-munication skills. Some travel is required. Position avail-able in January 1995. Salary is commensurate with exper-ience. Submit letter of application, resume, and the names of three references to Virgilia Rawnsley, Preservation Services Officer, Conservation Center for Art and Historic Artifacts, 264 South 23rd Street, Philadelphia, PA 19103.
Tel: 215/545-0613 or Fax: 215/735-9313.