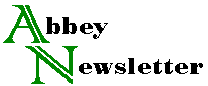 Volume 18, Number 4-5
Aug-Sep 1994
ISO Work on Binding Standards
A report prepared by Sally Grauer, Barclay Ogden, and Rolland Aubey
Reprinted with permission from Information Standards Quarterly (published by NISO), v.6, #3, July 1994, p. 8, where it appeared under the title of "Report on ISO/TC 46/SC 10/WG 4 - Binding." (Note: ISO = International Organization for Standardization; TC = Technical Committee; SC = Subcommittee; WG = Working Group; WD = Working Draft; N = Document number.)
WG 4 (Binding) of SC 10 met in Stockholm, Sweden on May 18-19, 1994. Sixteen people attended, representing the Netherlands, Sweden, Denmark, United Kingdom, Italy, France, Japan, and the USA. Poul Steen Larsen was the convenor.
The WG discussed ISO WD 11800: Information and documentation--Requirements for hard cover and soft cover books--Binding materials and manufacturing methods, and ISO N36 (now known as N75): Requirements for binding of books, periodicals, serials and other paper documents for library and archival use. Methods and materials.
Comments on ISO WD 11800
[Edition Binding]
Working draft 11800, document N48 on manufactured books, was circulated for comments. The standard describes three categories of binding methods and practices:
Category A: Sewn hard cover binding
Category B: Sewn soft cover binding
Category C: Adhesive binding
The group debated what ISO identification should be used on the books meeting the standard. The consensus was that the infinity symbol should not be used and that the ISO number and category should be used, probably imprinted on the back cover.
The revised document will constitute the official minutes of the meeting. The draft will be balloted in SC 10 as a Committee Draft with a three-month response time. The document expresses the desired characteristics of publishers' bindings for library use. Many useful comments were expressed, but the draft suffers from no participation from publishers, unfounded technical recommendations (e.g., use of PURs without evidence of longevity), and lack of focus. The above concerns need to be addressed if the document is to have significant impact on the availability of publishers' bindings appropriate for library use.
Comments on N36 (N75)
[Library Binding]
N36 (N75) aims to standardize library binding by specifying methods and materials for construction. Based on the 8th Edition of the Library Binding Institute Standard for Library Binding, it is likely to achieve some degree of standardization for the products covered by the Standard. However, it may not be accepted readily because there is no provision for comparison of differences in materials and methods among countries to determine equivalence in performance.
Guidelines for selection of binding styles may be difficult information to include in a product standard.
The countries involved in WG 4 have a great need for standardization. The Library Binding Institute Standard is most commonly used in their countries. The USA discussed its work toward a performance based standard, but acknowledged the pressing need for some form of standardization in the countries represented in ISO. The USA agreed to assist in any manner needed. A task force headed by Åke Hassler of Sweden and consisting of Swedish, US and French delegates will redraft N75. The new draft will be based on comments received and discussions at the meeting. It will be circulated as a working document to the working group.
The Swedish delegation will continue work to define testing procedures and make them more effective for Sweden and other countries. France will initiate research on adhesives and share information gained.