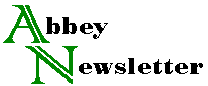 Volume 18, Number 3
Jul 1994
Positions
Preservation/Conservation Manager
Mann Library, Cornell University
Under the direction of the Preservation Librarian, manages the preservation and conservation operations of Mann Li-brary, including: commercial binding operations, conservation treatments, and reformatting operations. Formulates conservation and preservation workflows and procedures, monitors and evaluates quantity and quality of output. Juggles operations priorities, and deploys and trains staff as appropriate to accomplish the day-to-day work of the Preservation/Conservation Unit. Includes personnel management of 4-6 full time staff, plus student assistants. Manages multiple grant-funded projects, including monitoring budgets, and writing progress and final reports to funding agencies. Solves complex problems and develops innovative solutions to workflow problems and challenges, including the mainstreaming of digital scanning technology as a preservation treatment option. Makes treatment decisions and participates in formulation of preservation policies. Assists Preservation Librarian in developing Preservation Policy and in preparing funding proposals.
Requirements: B.A./B.S. degree required. Subject background in agriculture, life sciences, or human ecology desirable. Minimum of 3 years of management and/or preservation-related experience required. Demonstrated organizational and personnel management ability. Demonstrated ability to manage multiple operations simultaneously, work under pressure, develop and improve workflows, and manage budgets. Excellent interpersonal and communication skills required. There is a strong preference for candidates with experience in preservation/conservation management, and experience in academic/research libraries. Other comparable experience will be given consideration. Experience with cooperative projects and commercial contracts desirable.
Review of applicants will commence August 15. Applications will be accepted until the position is filled.
Paper Conservator (Temporary Position)
University of Dublin, Trinity College
Applications are invited for a temporary post of Paper Conservator in the Library's Conservation Laboratory. Candidates should be graduates of a formal conservation training programme or an equivalent apprentice training with at least one year's additional experience in the field. Funding is currently available for a three-year project.
The appointment, which will be made as soon as possible, will be on the Technician scale (IR?13,681-IR£18,101 per annum). The contract will run for one year initially and, subject to satisfactory performance, will be renewable thereafter for a further two years.
Application forms and further particulars may be obtained from: Establishment Officer, Staff Office, Trinity College, Dublin 2 (7021678; fax 6772169). The closing date for receipt of completed applications will be Friday, 28th October, 1994. Trinity College is an Equal Opportunities Employer.
Project Coordinator: Modern, Economic and Social History Project (Temporary Position for Two Years)
Columbia University Libraries
Reporting to the Director for Preservation, this position has primary responsibility for managing a multi-year microfilming project, including supervising and training project staff who perform bibliographic searching, circulation procedures, and physical preparation of volumes, determine appropriate treatments, queue titles on RLIN, and perform quality control inspection; monitoring and coordinating workflow of all participating units; monitoring and coordinating workflow of external vendors to maintain productivity and ensure that proper standards and procedures are followed; maintaining statistics and preparing progress and statistical reports; problem solving; and related responsibilities.
In addition to an accredited MLS, requirements are: aptitude for analytical work and strong organizational skills as demonstrated through previous relevant experience; formal training or equivalent experience in preservation; ability to work with staff at all levels in a fluid, complex organization and to communicate effectively verbally and in writing; knowledge of preservation microfilming policies and procedures; working knowledge of French or German. Preferred qualifications include: experience with technical processing in a large library environment; previous supervisory experience; experience with electronic spreadsheets, cost modeling, management statistics, and/or budgeting.
Salary ranges are: Librarian I: $33,000 - $42,900; Librarian II: $35,000 - $47,250. Excellent benefits include assistance with University housing and tuition exemption for self and family.
Send resume, listing names, addresses and phone numbers of three references, to: Kathleen Mechanic, Director of Personnel, Box 35 Butler Library, Columbia University, 535 West 114th St., New York, NY 10027. Women and minorities are encouraged to apply. Deadline for applications is September 30, 1994. State title of "Project Coordinator" in cover letter. An Affirmative Action/Equal Opportunity Employer.
Technician, Archival Materials
NEDCC
The Northeast Document Conservation Center, located 20 miles north of Boston, seeks a technician for the treatment of unbound archival materials such as documents, maps, architectural plans, and photographs. Candidates should have at least two years practical experience at the bench and a strong interest in hands-on work. NEDCC offers the opportunity to treat a wide variety of objects in a spacious state-of-the-art lab with a highly skilled and friendly staff. Good benefits package, salary commensurate with experience. Send resume and three letters of recommendation to Mary Todd Glaser, Director of Paper Conservation, NEDCC, 100 Brickstone Square, Andover, MA 01810 (508/470-1010).