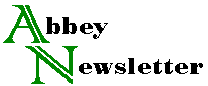 Volume 18, Number 2
Jun 1994
People
Jean Favier, a well-known historian and Director General of the Archives de France, was appointed President of the new Bibliothéque Nationale de France earlier this year. (The Bibliothéque Nationale de France was formed by a merger of the Biblioth que Nationale and the Bibliothéque de France.)
M. Stuart Lynn, Vice President for Information Technologies at Cornell University, has been appointed Interim President of the Commission on Preservation and Access (CPA). The appointment will take effect July 1, 1994, upon the retirement of Patricia Battin. He is the author of the CPA Technology Assessment Advisory Committee's 1990 report, "Preservation and Access Technology: A Structured Glossary of Technical Terms," and co-author (with Hans Rütimann) of a report entitled "Computerization Project of the Archivo General de Indias, Seville, Spain," which assessed the technical and operational aspects of a large-scale image scanning project.
Richard Entlich was hired in spring 1994 as preservation librarian/full-text genre specialist at the Mann Library at Cornell University.
Sally A. Buchanan, Susan M. Melnick and Jacalyn C. Mignogna have formed Volute, Preservation Management Associates, to offer consulting services to libraries, archives, and private collectors interested in preserving collections or conserving special materials. All are experienced librarians with expertise in preservation and conservation. Sally Buchanan continues her work as associate professor at the School of Library and Information Science, University of Pittsburgh. They are at 300 South Homewood Ave., Pittsburgh, PA 15208 (412/243-4006, fax 361-4157).
Winston Atkins, a doctoral student at the University of Texas GSLIS, has accepted the position of preservation librarian at Yale University Library, where he has been working for the past year as preservation intern.
Doug Adams, co-proprietor of Conservation Materials Ltd. of Sparks, Nevada, was killed instantly in an automobile accident May 20, 1994. The business will continue under his wife Dorothy, who was at the AIC meeting in Nashville. The telephone number is 702/331-0582.
Kate Murray has been appointed Collections Conservator at New York University, where she will care for a wide range of research materials, including archives and special collections.
Brenda Banks, Assistant Director of the Georgia Depart-ment of Archives and History, was elected vice president of the Society of American Archivists in March. She will serve in that capacity until the end of the 1995 annual meeting, when she will become SAA's 51st president.
Joseph H. Howard retired from his post of Director of the National Agricultural Library (NAL) on February 3, 1994. Pamela Andr/, Associate Director for Automation, will be Acting NAL Director until a replacement is selected.
Eileen F. Usovicz, formerly Operations Manager of MAPS The MicrogrAphic Preservation Service, and before that the Manager of Columbia University's Reprography Lab, now has her own consulting business, C B R Consulting Services, Inc. (PO Box 22421 Kansas City, MO 64113 (816/444-8246, fax 444-8265; e-mail: usovicz@lhl.lib.mo.us).