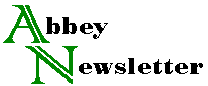 Volume 17, Number 7
Dec 1993
July Workshop to Plan Research on Paper Aging
The ASTM Institute for Standards Research (ISR) is assisting ASTM Committee D-6 on Paper and Paper Products in organizing a three-day workshop that will focus on the effects of aging on printing and writing papers. First to join in the effort to fund the workshop are the Canadian Conservation Institute, Champion International, Domtar Inc., DuPont Canada Inc., Fibreco Pulp Inc., the Guild of Fine Art Care and Treatment Standards, International Paper, Louisiana-Pacific Corp., Lyons Falls Pulp and Paper, Millar Western Pulp Ltd., the National Gallery of Art, the National Institute for the Conservation of Cultural Property, the National Library of Canada, Potlatch Corp., Slave Lake Pulp Ltd., Tembec Inc., the USDA-Forest Products Laboratory-Paper Physics and Fiber Product Research, and West Fraser Ltd. The workshop is tentatively scheduled for July 6-8 at ASTM Headquarters. It is the first step in an estimated two to three million dollar research program that is intended to produce data to develop specifications and test methods based on the functional requirements of the end users of printing and writing papers.
The purpose of the workshop is to bring together all concerned organizations to reach an agreement on the topics, methods, and priorities of the research, which will include the evaluation of both natural and artificial accelerated aging phenoma in printing and writing papers.
The three-day workshop will include one full day of invited speakers with prestigious backgrounds in appropriate disciplines who will present papers on their current understanding of the science. They will be asked to discuss paper aging phenoma as they relate to their area of expertise.
Some of the major research challenges will include further definition of the role of lignin on paper permanence; the correlation between natural and accelerated aging processes; and recommendations for accelerated aging test methods such as heat in the presence of humidity, atmospheric pollutants, and light. Other key issues include the influence of other paper additives, and the growing international requirements for the use of recovered paper as a component of printing and writing papers.
The most prominent issue is to address whether or not standards for printing and writing papers can be developed based solely upon the functional requirements of the end users. Current requirements for specific composition limits could be dropped once the appropriate safeguards for reliable prediction of the useful life of printing and writing papers is in place.
Those organizations that have provided funding for the workshop will gain free registration and a copy of the published proceedings. For information on how to become a participant, contact Kathleen Riley at 215/299-5527.