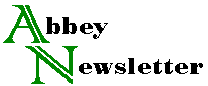 Volume 17, Number 7
Dec 1993
Obituary: Carolyn Hixson Harris
Faculty and staff of the Graduate School of Library and Information Science, University of Texas at Austin are very sad to report the death of Carolyn Hixson Harris Saturday, January 15, 1994.
Carolyn was a pioneer in the conservation and preservation of library and archival material. From 1981 to 1987, she was the Head of Preservation for the library system at Columbia University in New York, and served as Assistant Director for Preservation from 1987 to 1989. She began teaching for Columbia's Preservation and Conservation Programs in 1989, and was named Director of the Programs in 1990.
In 1992, the programs under Carolyn's direction were moved to GSLIS, University of Texas at Austin. In December 1993, the Preservation and Conservation Studies Programs dedicated their new facilities - classrooms, offices, and laboratories.
Harris received her B.A. degree in Art History in 1969, and her Masters of Library Science in 1970 from U.T. Austin. She was Manuscript Cataloger at the Harry Ransom Humanities Research Center at the University of Texas at Austin from 1973 to 1980.
Carolyn published many articles, one of which in 1983 won the John Brubaker Award from the Catholic Library Association. She received the Rex Dillow Award in 1990, also for distinguished writing.
She was very active in professional associations and from 1988 to 1989 served as President of the Resources and Technical Services Division, American Library Association.
A Carolyn Hixson Harris endowment is being established. Income from this fund will be used for scholarships to benefit students in Preservation and Conservation Studies, or if donors so designate, for laboratory and other equipment.