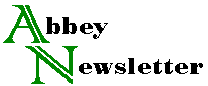 Volume 17, Number 5
Oct 1993
Positions Open
Preservation Librarian/Selector
Cornell University
The Albert R. Mann Library seeks a librarian with experience in both collection development and preservation management. Collection development responsibilities include selection for preservation, and, using expertise in full text digital publications, selection of full text electronic publications in agriculture, biology, and human ecology. Management of preservation requires leadership, creativity, and experience in library preservation and conservation. Mann's program is staffed by 5 FTE.
Responsibilities include: 1) participation in national preservation planning for the literature of those disciplines served by Mann Library; 2) participation in sophisticated bibliographic projects (such as core literature identification) to set priorities for preservation of the literature of these disciplines; 3) writing funding proposals; 4) managing multiple grant-funded reformatting projects (producing microform, paper facsimile, and digital copies); 5) formulating preservation policies; 6) managing minor repair operations and expanding conservation treatment capabilities; and 7) acting as liaison to Cornell's central Department of Conservation and Preservation.
Requirements: MLS; substantial experience in preservation management; demonstrated supervisory and management skills, including experience managing reformatting projects; excellent written, oral communication; experience with information management software. Desirable qualifications: Subject background in agriculture, biology, or human ecology; experience with use of digital technology in preservation; knowledge of conservation treatments; successful proposal writing; experience with cooperative and commercial contracts.
Closing date: Applicant screening will begin January 10 and continue until the position is filled.
Apply to: Ann Dyckman, Director of Human Resources, 201 Olin Library, Cornell University, Ithaca, NY 14853-5301. Submit a letter of application, names, addresses and telephone numbers for three references and résumé. Cornell University is an Affirmative Action/Equal Opportunity Employer.
Preservation Administration Intern, 11 month position
Sterling Memorial Library, Yale University
The intern will have the opportunity to draw upon the experience of a well-established program and to participate in the full range of that program's operations. Responsibilities: Learn about and participate in the Preservation Department's five functional programs. Activities include: processing materials through the Core Preservation Program; participating in administering grant-funded brittle book microfilming projects; undertaking minor repairs in the Collec tions Care Program and the Conservation Program; and handling material for commercial binding and shelf preparation. Other appropriate special projects may be undertaken, based on the intern's experience and interests. Qualifications: MLS degree from an ALA-accredited library school. Knowledge of preservation and conservation practices and techniques, as demonstrated through previous relevant experience, and/or successful completion of a formal program in the preservation of library and archival materials, is preferred. Experience in a research library or organization is preferred. Familiarity with the preservation of non-book materials is desirable. Salary: $30,900. This is an 11-month position, including a full benefits package of 22 vacation days, 17 holiday, recess, and personal days; and health care. Relocation expenses will not be paid. Applications received by February 15, 1994 will be given first consideration; applications will be accepted until the position is filled. Please send a letter of application, resume, and the names of three references to Diane Y. Turner, Director, Library Personnel Services, Yale University Library, PO Box 208240, New Haven, CT 06520-8240. EEO/AA
Assistant Collections Conservator (University Library Assistant III)
University of Connecticut Libraries
Under the general supervision of the Library Conservator, the incumbent performs a broad range of conservation treatments, coordinates and participates in various conservation projects, assists in the training and supervision of student workers in the Conservation Unit, and participates in disaster recovery efforts. The Conservation Unit is one of three units within the Library's Preservation Department.
Responsibilities include: book conservation (performing minor, intermediate, and major treatments), paper conservation (performing routine paper treatments including flattening, cleaning, alkalizing, repairing, encapsulating, mounting, matting), and constructing custom-made protective enclosures. Other responsibilities: hiring, training, scheduling, supervising, and evaluating student workers; documenting complex procedures; preparing training materials; sorting materials in the conservation work flow; and maintaining current awareness of conservation trends and practices and their relationship to broader preservation issues.
Required: Bachelor's degree, minimum of two years of experience performing conservation treatments in a recognized treatment facility with increasing levels of decision-making responsibility, superior manual dexterity (candidate may be required to provide samples of completed treatments), demonstrated ability to work independently and to organize work flow in a productive manner, experience with standard microcomputer applications, and excellent oral and written communications skills.
Salary will be commensurate with experience and qualifications. Anticipated salary range is $26,625 to $34,691. To apply send letter of application, resume, and the names, addresses, and telephone numbers of three professional references to: Brinley Franklin, Associate Director of Administrative Services, University of Connecticut Libraries, Box U-5A, Storrs, CT 06269-1005. Screening of applicants will begin immediately and will continue until the position is filled. The University of Connecticut actively solicits applications from minorities, women, and people with disabilities.
Conservation Assistant II
Yale University Library
Two full-time, three-year positions are available. One is in the Conservation Studio and one in the Collection Care Program, reporting to the Chief conservator and Collections Conservator, respectively. Performs a variety of tasks related to the conservation of items from Yale's circulating and/or rare collections. Assists in determining appropriate treatments, carrying them out according to specified standards, and assisting in training and coordinating the work of others. Requires: Six years of directly relevant work experience, four of them in the same job family at the next lower level, and a high school level education; or four years of directly relevant work experience and an Associate Degree, or little or no work experience and a Bachelor Degree in a related field; or an equivalent combination of education and experience. Demonstrated knowledge of the fundamentals, techniques, and history of bookbinding and conservation. Excellent manual dexterity and sustained concentration with delicate work. Effective organization skills. References must indicate reliable attendance and punctuality, attention to detail and diligent performance. Prefers: One year of experience in book conservation or repair in another institution or private practice. Experience in directing the work of others. Salary: $20,787 annual based on a 37.50 hour week. Comprehensive benefits program including 22 days vacation; 17 holiday recess and personal days; health care; retirement. No relocation assistance available. Please submit a letter of application and resume to M. Elliot, Library Personnel Services, PO Box 208240, New Haven, CT, 06520-8240. Positions will remain open until filled. EEO/AA
Museum Technician, National Park Service
Frederick Law Olmsted National Historic Site, Brookline, MA
One full-time permanent position working in Museum Technician Conservation Lab processing and conserving the historic records (1860-1980) of the Olmsted Archives. Primarily works with a large and complex collection of oversize landscape architectural plans and drawings. Responsibilities include examination, basic conservation treatments, documentation and archival storage of historic records. Salary starts at $22,717, plus benefits. For qualification requirements and application forms contact Wendy Gogel, Supervisory Museum Specialist at 617/566-1689. Equal Opportunity Employer.
CCI Announces Conservation Fellowships
The Canadian Conservation Institute is inviting applications for fellowships in five areas of conservation, including Works on Paper and Conservation Science. The fellowships are designed to give one or two years' specialized experience to graduates of a recognized conservation or conservation science program. Applicants must have experience in a conservation lab, and must have graduated in the specialty for which they are applying. The first year's fellowships begin April 1, 1994, and may be renewed at the discretion of the Institute. Preference is normally given to Canadian citizens and landed immigrants. Deadline for application: Nov. 30. For information or application forms, contact A. Dorning, Chief, Extension Services, CCI, Canadian Heritage, 1030 Innes Rd., Ottawa, Ontario K1A 0C8 (613/998-3721; fax 998-4721).