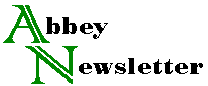 Volume 17, Number 4
Sep 1993
Positions
Associate Conservator/Conservator Library Collections
Winterthur Museum, Garden and Library
Winterthur Museum, Garden and Library seeks an experienced conservator to oversee preservation of Winterthur Library collections and provide training in book and library conservation to graduate students and grant-funded interns. Duties include implementing a comprehensive preservation program (including housing, storage, and treatment of rare and fragile artifacts), maintaining a fully-equipped book conservation facility, and teaching in the Winterthur/University of Delaware Art Conservation Program. The Associate level position requires a master's degree in conservation or related field, five years' work experience in conservation or equivalent combination of work experience and education handling library materials, and one year's teaching experience in conservation. Supervisory experience is preferred. The Conservator level position requires a master's degree in conservation or related field and five to eight years' work experience or equivalent combination of work experience and education. More than one year's experience teaching in conservation and two years' supervisory experience also necessary. Creditable conservation publications preferred. Experience at both levels must include following the AIC Code of Ethics and Standards of Practice. Winterthur offers comprehensive compensation package including health, dental, life insurance, disability, and a company-paid pension plan. Please send your resumé, including salary requirements, no later than Dec. 8, 1993, to Human Resources Division, Winterthur, Winterthur, DE 19735. EOE.
Book Conservator
CCAHA
The Conservation Center for Art and Historic Artifacts, the regional paper conservation laboratory located in Philadelphia, is seeking a book conservator for its staff. This position offers potential for professional growth through varied and challenging treatment. The candidate should have demonstrated ability in both single item and collection care book treatments. Ability to work with peers as part of a team is essential, as is the ability to plan and structure one's own treatments according to a schedule. The Conservator will work with clients in accessioning objects for treatment, write condition reports/treatment proposals, advise clients, and occasionally travel to participate in field service surveys, on-site projects and workshops.
The candidate should be a graduate of a recognized conservation training program or have equivalent apprenticeship training, with at least one year additional experience. Salary is commensurate with experience.
Interested applicants should send resumé, three sample treatment reports, and three professional references to: Glen Ruzicka, Chief Conservator, Conservation Center for Art and Historic Artifacts, 264 S. 23rd St., Philadelphia, PA 19103.
Chief Conservator/Assistant to the President
ICI Conservation Division
The ICI Conservation Division seeks someone with a background in paper and book conservation and a proven ability to manage people. This individual must possess the ability to conduct treatment on bound and unbound artifacts that have significant value and/or rarity and should have a minimum of five (5) years experience in this field. These treatments will include aqueous and non-aqueous methods of deacidification, stain reduction and sizing.
The successful applicant will also have excellent written and verbal communication skills with staff as well as customers. Experience in establishing and maintaining work schedules is desirable and the ability to provide direction towards the achievement of goals is a must. Applicants must be willing to live in North Carolina, and a minimum amount of travel is planned.
The position reports to, and works closely with, the president of the Conservation Division. Salary range is $30,000 to $40,000 depending on experience and qualifications.
Send letters of application, a resume and references to: Don Etherington, President, Conservation Division, Information Conservation, Inc., 604 Corporate Park Drive, Browns Summit, NC 27214.
Binder/Restorer
The Book Stall (Rockford, Illinois)
The Book Stall of Rockford, Illinois, has had a binder/restorer working in-house for three years. The relationship has proved beneficial for both sides. The binder will be depart ing for Canada soon, and we would like to fill the vacancy. There is an established clientele of dealers and collectors from Rockford, Chicago, Madison and other towns. During the first year, large tools (cutter, etc.) could be rented from the previous binder. The position offers excellent earning potential for a talented, motivated individual. For further information contact: The Book Stall of Rockford, 1032 Crosby St., Rockford, IL 61107 (815/963-1671).