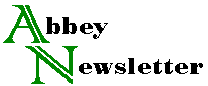 Volume 17, Number 3
Aug 1993
Wilhelm Book Published
The August 1993 press release from the publisher carried a headline that is too good not to use:
20 YEARS IN THE MAKING, HENRY WILHELM'S LONG-AWAITED BOOK ON THE PERMANENCE AND CARE OF COLOR PHOTOGRAPHS IS FINALLY PUBLISHED!
Yes, it has been expected for a long time. This Newsletter announced a forthcoming book from Henry Wilhelm in November 1983 (on p. 62) and August 1990 (on p. 96), each time with a different title than the one ultimately chosen. Finally, in December 1991 (on p. 134), we announced that the book had not been published, all rumors to the contrary notwithstanding.
The reference is:
The Permanence and Care of Color Photographs: Traditional and Digital Color Prints, Color Negatives, Slides, and Motion Pictures, by Henry Wilhelm. Contributing author Carol Brower. ISBN 0-911515-00-3. $69.95 plus $4.95 shipping & handling, from Preservation Publishing Co., 719 State St., PO Box 567, Grinnell, IA 50112 (800/335-6647; fax 515/236-0800).
The press release says it is "the world's first and only book on the often controversial subject of preserving our fading color photographic heritage." It goes on to say,
Starting with the first chapter, "Traditional and Digital Color Prints, Color Negatives, and Color Slides: Which Products Last Longest?," Wilhelm names names, tells which color films and papers made by Kodak, Fuji, Agfa, Konica, Ilford, 3M, and Polaroid are best and which are worst, presents detailed test results gathered during his years of evaluating products, and supplies appropriate recommendations for the best ways of handling, mounting, framing, displaying, and storing color photographs.

For the first time ever, based on Wilhelm's exhaustive research, the book gives the predicted display lives (in years) of color print materials. Included is an eye-opening, side-by-side comparison of the latest Fujicolor and Kodak Ektacolor papers (see pages 8-12 and Table 3.1a on page 131).

In 20 chapters the book destroys two opposing myths of color photography--that all color photographs are so impermanent that there is no way to save them, and that color materials today are so stable that their permanence need not be a concern.

The hardcover 8-1/2 x 11" volume contains 744 information-packed pages, with 543 color and black-and-white illustrations. Most of the photographs appearing in the book were taken by Wilhelm during the two decades the book was in preparation. (The photographs in Chapters 12 and 13 were taken by contributing author Carol Brower.)