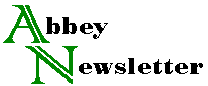 Volume 17, Number 2
Sep 1993
Positions
Preservation Administration Intern
Columbia University Libraries
This is a temporary 12-month position funded by a grant from the Mellon Foundation to support research-library preservation programs nationally. The intern will report to the Director for Preservation, and will spend time learning the operations of each Preservation Division unit, including the Conservation Laboratory, the Preservation Reformatting Department, and Materials Processing. Responsibilities will include surveying the condition of a branch library collection, assessing current preservation procedures and needs, assisting in preparation of a grant proposal, and other appropriate special projects. The intern will have the opportunity to participate in planning sessions, policy discussions, and other library-wide preservation activities.
In addition to an accredited MLS, requirements are: knowledge of preservation and conservation practices and techniques, as demonstrated through previous relevant experience and/or successful completion of a formal program in the preservation of research library materials.
Salary is $30,600 per annum. Excellent benefits include assistance with University housing and tuition exemption for self and family. Women and minorities are encouraged to apply.
Send resume, listing names, addresses and phone numbers of three references, to: Kathleen M. Wiltshire, Director of Personnel, Box 35 Butler Library, Columbia University, 535 West 114th St., New York, NY 10027. Cover letter must specify that application is for Preservation Administration Intern position. Deadline for applications is August 31, 1993.
AN AFFIRMATIVE ACTION EQUAL OPPORTUNITY EMPLOYER.
Head, Conservation and Book Repair Unit
University of Michigan
Duties: Under the general direction of the Head, Preservation Division, is responsible for the daily operation of the Library's Conservation and Book Repair Unit. Establishes and monitors standards, policies, procedures and materials used in the treatment of the Library's Conservation and Book Repair Unit. Establishes and monitors standards, policies, procedures and materials used in the treatment of the Library's rare, special, and general collections. Hires, trains, schedules, supervises, and evaluates 7.5 FTE staff, including 2 conservation assistants who primarily work with special collections materials, 3 bookbinders who primarily work with general collections materials, 2 FTE students, and .5 FTE volunteer. Manages grant, equipment, supply, and selected payroll budgets. Participates in the preparation of grant proposals; oversees progress of grant-funded projects. Prepares reports, budget estimates, unit plans and other routine documents relating to unit operations. Advises library staff on collection condition and recommended treatment. Advises librarians and plant facilities and design staff on the impact of library renovations on collections. Assists in the preparation of disaster plans, and in the organization and direction of disaster recovery efforts. Serves as a regional and local resource for conservation-related information; participates in preservation education program for patrons and staff. Performs conservation treatments.
Qualifications. Required: Completion of a recognized conservation training program or a formal apprenticeship, or demonstration of a similar level of education and training required for the conservation of library materials. Knowledge of conservation ethics and practices relevant to library materials. Knowledge of historical binding structures and techniques and demonstrated ability to perform advanced conservation techniques. Knowledge of physical and chemical mechanisms of deterioration of library materials. Aptitude for staff training, planning, and budgeting and ability to organize workflow for efficient production. A minimum of 2 years supervisory experience with demonstrated ability to manage a diverse staff, and a commitment to the principles of affirmative action. Demonstrated strong interpersonal skills and the ability to communicate effectively orally and in writing. A bachelor's degree or the equivalent in training and experience. Desired: Experience in a research library.
Salary and leave: Minimum salary of $22,800 dependent on previous relevant experience; 24 working days of vacation a year; 15 days of sick leave with provisions for extended benefits.
Retirement plan: TIAA/CREF Retirement Plan
Apply to: Library Personnel Office, 404 Hatcher Graduate Library, University of Michigan, Ann Arbor, MI 48109-1205.
Deadline: Applications received before October 15, 1993, will be given first consideration. THE UNIVERSITY OF MICHIGAN IS A NON-DISCRIMINATORY, AFFIRMATIVE ACTION EMPLOYER.
Collections Conservator
Alden Library, Ohio University
Ohio University Library is seeking a collections conservator for its circulating and special library material. Requires a Bachelor's degree, formal training in conservation, plus a minimum of three years related or equivalent experience in the conservation of library materials. Knowledge of conservation and preservation issues in a research library required as is excellent manual dexterity. Reply to: A. Patricia Smith, 254 Alden Library, Ohio University, Athens, Ohio 45701. Tel: 614/593-2618. E-mail: SMITH@OUVAXA.CATS.OHIOU.EDU. EEO, AA.
Head Library Conservator (Search Extended)
The Huntington Library
The Huntington Library, Art Collections, and Botanical Gardens is an educational and cultural center serving both scholars and the general public. The Library has one of the world's finest collections of rare books and manuscripts, and is one of the largest and most complete research libraries in the United States in the field of Anglo-American civilization. The holdings comprise more than 600,000 books and over 3.1 million manuscripts in the fields of British and American history, literature, art, and science, a portion of which are on public display. The Avery Conservation Center within the Library is equipped for repairing manuscripts, rare books, photographs, and works on paper using state-of-the-art techniques.
Description: Working under the Preservation Officer, the Head Library Conservator is responsible for the physical care and treatment of books and manuscripts from the Library's collections and for supervision of the conservation laboratory and its staff.
Qualifications: Successful candidates should possess an advanced degree from an accredited conservation training program and 3-4 years bench experience or equivalent conservation experience in a research library; good communication and teamwork skills; a working knowledge of the history of books and printing; an understanding of the principles and techniques of library conservation and preservation; excellent hand skills; and a strong commitment to preserve books and manuscripts through the application of appropriate conservation techniques. Supervisory experience desirable.
Salary and Benefits: Salary commensurate with background and experience, with a minimum of $31,000. Excellent benefits, including health and TIAA-CREF retirement plan.
Deadline for Application: First consideration will be given to applications received before July 1, 1993. Review of candidates will continue until the position is filled.
To Apply: Interested applicants should submit a letter of application, resume, and the names, addresses, and phone numbers of three references to Mr. Carl Foote, Manager of Personnel, Huntington Library, 1151 Oxford Road, San Marino, California 91108.
Cornell University
Preservation Librarian/Selector
The Albert R. Mann Library seeks a librarian with experience in both collection development and preservation management. Collection development responsibilities include selection for preservation and, using expertise in full text digital publications, selection of full text electronic publications in agriculture, biology, and human ecology. Management of preservation requires leadership, creativity, and experience in library preservation and conservation. Mann's program is staffed by 5 FTE.
Responsibilities include: 1) national preservation planning for the literature of those disciplines served by Mann Library; 2) participation in sophisticated bibliographic projects (such as core literature identification) to set priorities for preservation of the literature of these disciplines; 3) writing funding proposals; 4) managing multiple grant-funded reformatting projects (producing microform, paper facsimile, and digital copies); 5) formulating preservation policies; 6) managing minor repair operations and expanding conservation treatment capabilities; and 7) acting as liaison to Cornell's central Department of Conservation and Preservation.
Requirements: MLS; minimum 3 years preservation experience; demonstrated supervisory and management skills, including experience managing reformatting projects; excellent written, oral communication and interpersonal skills; experience with information management software. Desirable qualifications: subject background in agriculture, biology, or human ecology; experience with use of digital technology in preservation; knowledge of conservation treatments; successful proposal writing; experience with cooperative and commercial contracts.
Closing Date: Applicant screening will begin August 18 and continue until the position is filled.
Apply To: Ann Dyckman, Director of Human Resources, 201 Olin Library, Cornell University, Ithaca, NY 14853-5301. Submit a letter of application, names, addresses and telephone numbers for 3 references and resume.
Cornell University is an Affirmative Action/ Equal Opportunity Employer.
Pittsburgh Regional Library Center
Manager, Preservation Services
The Pittsburgh Regional Library Center (PRLC) is seeking a Manager for Preservation Services. This new position is partially funded for two years with a grant from the National Endowment for the Humanities (NEH). During this two year period, the individual is responsible for administering the NEH grant to include these activities: design, publicize, and teach a series of preservation workshops; and develop an online preservation information services database and bulletin board. The candidate selected will serve as PRLC's leader and coordinator of preservation services for members in the region.
Requirements: M.L.S. from an ALA-accredited institution and formal preservation education and training in preservation administration. Experience working in preservation services with a minimum three years professional library experience preferred. Candidate must be flexible, demonstrate sound communication skills, and enjoy working with a wide variety of people and institutions. The candidate must also demonstrate the ability to write well. PRLC will be looking for a candidate who can work independently in an environment where team problem-solving is important.
Terms of Appointment: The position is funded from September, 1993 to June, 1995 and reports to the Executive Director. Salary is set at $35,500. Submit a letter of application, current vita, and the names of three references to: Pittsburgh Regional Library Center, Attention: Preservation Services Position, 103 Yost Blvd., Pittsburgh, PA 15221.
Applications received by August 13, 1993 will receive first consideration. PRLC is an equal opportunity employer.