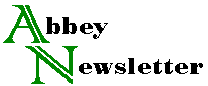 Volume 17, Number 1
May 1993
Positions
Library Conservator
Minnesota Historical Society
The Minnesota Historical Society has an immediate opening for a permanent, full-time Library Conservator to manage the book conservation lab in its new facility.
Responsibilities: Recommending, performing, and docu-menting conservation treatments; supervising a lab assis-tant, volunteers, temporary staff, and interns; working with staff librarians, archivists, curators, and exhibits design personnel in selecting appropriate treatments, housings, and mounts; assisting in formulation and implementation of priorities, standards and policies; sharing responsibilities in monitoring storage, maintaining the disaster preparedness plan, and providing conservation education to staff and advice to the public.
Requirements: Graduation from an accredited conservation program and significant work experience or an equivalent combination of training/experience along with significant work experience.
Application: Interested individuals should send letter of interest and resume by June 21, 1993 to: Robert Herskovitz, Head, Conservation Department, Minnesota Historical Society, 345 Kellog Blvd. West, St. Paul, MN 55102-1906. The Minnesota Historical Society is an Affirmative Action Employer.
Head, Preservation Reformatting Department
Columbia University Libraries
Columbia University is seeking a Head for its Preservation Reformatting Department. This individual would be respon-sible for managing the preservation reformatting program, including microfilming, digitization, and other technologies.
Duties: Writing and monitoring contracts with filming and photography vendors; managing grant funded projects; supervision of technical staff who microfilm and photograph materials and perform quality control; and supervision of staff who prepare materials for reformatting (establishing bibliographic control, targeting, collating, and physical prep-aration). Responsibilities also include coordinating pre- and post-filming procedures; management of the customer order program for microfilm and still photography; and assisting in all aspects of the Preservation Program, including training, publications, committees, disaster prevention and recovery, and system-wide planning for preservation.
Requirements: Knowledge of preservation microfilming policies and technical procedures, with two years experience in a microfilming operation required; knowledge of biblio-graphic control of microforms, current preservation trends, and library automation; ability to work in a fluid, complex organization and to communicate effectively both verbally and in writing. Formal study of preservation and supervisory experience in a large academic library are desirable. An accredited MLS or equivalent experience and knowledge of one or more foreign languages are also required.
Salary: Salary ranges, which will increase 7/1/93, are currently: Librarian I: $31,500-$40,950; Librarian II: $33,000-$45,225. Excellent benefits include assistance with University housing and tuition exemption for self and family. Women and minorities are encouraged to apply.
Application: Send resume listing names, addresses and phone numbers of three references to: Kathleen M. Wiltshire, Director of Personnel, Box 35 Butler Library, Columbia University, 535 West 114th Street, New York, NY 10027. Preference will be given to applications received by June 30, 1993.
Collections Conservator
Yale University Library
Responsibilities: Under the general supervision of the Chief Conservator, plans, develops and implements a Collections Care Unit in the Preservation Department. The Collections Conservator will also undertake advanced conser-vation treatments to restore and protect rare and valuable archival materials and books.
Required: Degree in conservation of books or archival library materials or equivalent training and experience (e.g., formal apprenticeship). Two years conservation experience or an equivalent combination of relevant education and ex-perience. Effective written and verbal communication skills. Ability to work effectively with staff on all levels. Demon-strated ability to work independently and productively. Knowledge of current conservation treatments, rare book and paper restoration and library binding and repair tech-niques.
Preferred: Experience in collections conservation in a re-search library and experience in supervision and staff training.
Salary: $28,400 minimum. Benefits include 22 days vaca-tion; 17 holiday, recess, and personal days; retirement; health care; and some relocation assistance.
Application: To be assured of consideration, please send a letter of application, resume, and the names of three ref-erences by July 15, 1993 to Diane Y. Turner, Director, Library Personnel Services, Yale University Library, Box 1603A Yale Station, New Haven, CT 06520. Yale University is an equal opportunity affirmative action employer.
Library Conservator
Hagley Museum and Library
The Hagley Museum and Library, an independent research library specializing in business and technological history, is seeking a library conservator for its special collections of library materials. Requires graduate degree from recognized book and manuscripts conservation training program plus minimum two years related experience or equivalent experi-ence in conservation of library materials. Familiarity with preservation issues in research libraries desirable. Reply to: Human Resources, Hagley Museum and Library, PO Box 3630, Wilmington, DE 19807. EOE.
Hand Bookbinder
Motter Bookbinding Company
The Motter Bookbinding Company has an opening for an experienced hand bookbinder. Applicant should be able to restore leather bindings, foil stamp, hand tool, and dye leather. Contact Bob Motter, Motter Bookbinding Company, PO Box 767, Muskogee, OK 74402. TEL 1-800-543-5794.
POSITION SOUGHT
Conservator/bookbinder seeking position that would offer growth and responsibility, utilizing skills attained as graduate of four year conservation program at Conservsation Department, University of Iowa, and advanced study at Conser-vation Offfice, Library of Congress. Skilled in most aspects of rare book conservation, as well as conservation of flat pa-per objects, with strict adherence to principles and ethics of current practice. References and resume available upon re-quest. Please contact Ralph Weber after May 1993 at: 125 Oak Grove, Apt. 217, Minneapolis, Minn. 55403. Tel. (612) 870-0174.