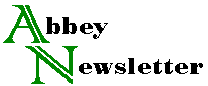 Volume 16, Number 7-8
Dec 1992
News
EPA Exempts Deacidification Sprays from CFC Ban
Chlorofluorocarbons (CFCs) are banned by the Clean Air Act as of February 13, 1992 because of their effect on the ozone layer, but their sale is permitted for eight uses, including spray deacidification. The Environmental Protection Agency (EPA) calculates that less than five metric tons of CFC-113 is manufactured per year for this purpose. The exemption will be revoked if substitutes are developed.
The United Nations Environmental Program (UNEP) also regulates CFCs. Environment Canada, which corresponds to the EPA in the States, has requested that UNEP also exempt deacidification.
New and Different Kind of Microfilm Image at MAPS
Normally, microfilm uses high-contrast film for good legibility. In order to microfilm photographs or books illustrated with halftones, continuous tone film has to be used, which till now has meant some loss of resolution. Now MAPS (MicrogrAphic Preservation Service), in Bethlehem, Pennsylvania, has a continuous tone microfilming system which a) meets preservation requirements, and b) retains good resolution in both the camera master and the printing master. It involves the use of Kodak 2470 direct duplicating film for both masters, which results in two positive prints and no negative copies. For more information, contact Eileen Usovicz, Operations Manager, MAPS, Nine S. Commerce Way, Bethlehem, PA 18017 (215/758-8700).
Castle and Palace Burn; Library Saved by Sprinklers
Just a week after the St. George's banquet hall in Windsor Castle in England was destroyed by fire last November, the Hofburg Palace in Vienna was swept by flames four stories high, a major disaster. The November 28 Austin American-Statesman reported that
. . .Smoke from the roaring blaze forced evacuation of the famed white Lipizzaner horses from the Spanish Riding

Historians and passers-by also rushed to rescue priceless books and crown treasures. The fire was thought to be the worst in the history of the central Vienna landmark dating back to the 13th century. Initial estimates put the damage as high as $90 million....

Once home to the Hapsburg emperors who ruled Austria-Hungary until World War I, the lavish, cream-colored palace continued to smolder throughout the day even after more than 350 firefighters had brought the flames under control shortly after sunrise.
There is a more complete description of the results of the fire, with map and illustrations, in the January-February 1993 issue of Restauro by Manfred Koller, on p. 4-5, entitled "Grossbrand in der Wiener Hofburg."
By contrast, the St. Joseph County Public Library in Indiana had a late-night elevator fire October 28 that was controlled by quick action on the part of the fire department, an efficient sprinkler system, and volunteers. The library filled with smoke and a preliminary estimate places the damage at a third of a million dollars, but the library was able to reopen just a week later.
Standards for Better Label Adhesives
Librarians are tired of labels that don't stick, or fall off and leave an ugly residue, or become discolored as the adhesive bleeds through and ages. They have decided to set some standards--not mandatory standards having the force of law, but voluntary standards--to facilitate communication between buyer and seller. A group of librarians from NISO, the National Information Standards Organization, approached ASTM's Committee D-14 on Adhesives on this, and ASTM agreed to set up a subcommittee to take on the project. ASTM has a record of success with technical standards, cooperatively and fairly set, incorporating input from all interested parties.
The group, which includes both producers and users in its membership, met in July 1992 at ASTM headquarters in Philadelphia and discussed what kind of standards activities
to pursue: specifications, guidelines for use, classification of types, test methods or terminology. They decided to set up task groups to collect examples of failures and problems, to classify the types of materials and adhesives, and to write instructions for preparation and application of specific adhesives. They met December 1 again, but the report has not appeared yet in ASTM Standardization News, the source of this information.
All interested parties, especially suppliers of bookbinding materials, are invited to attend meetings. Contact one of the co-chairmen (in ASTM they don't have chairs or chairpersons yet): Jennifer Banks, MIT Libraries, Room 14S-316, Cambridge, MA 02067 (617/253-5664) or Cindy McDonald, Data Composition Inc., 1099 Essex, Richmond, CA 94801 (510/ 232-6200).
Computers for Conservators
The IIC-CG will have a computer workshop at their annual meeting in May in Halifax, like they did in 1985. This will be Version 2.0, they say. For information contact Rob Stevenson, Workshop Coordinator, IIC-CG Conference '93,50 Raddall Ave., Unit 1, Dartmouth, Nova Scotia, B3B 1T2, Canada (902/426-3880). (For the full name of IIC-CG and other groups, see the list of Useful Addresses sent to all subscribers early last year.)
The AIC will have a drop-in center at the Denver meeting May 31- June 5 near the exhibit hall, where anyone wanting to share "software or gizmos" can sign up for time on the available computers. There will also be room for visuals such as poster-demos and handouts. Sign up with Lisa Mibach, 343 Elm St., Oberlin, OH 44074 (216/775-1404).
Bob Futernick has developed a method, according to the September WAAC Newsletter, for streamlining large condition surveys by using bar codes on the object folders/mats and also to represent standard condition phrases. A hand-held cordless wand is used to read the bar codes, freeing the conservator's attention for observation.
'Living Museum" of Parchment Opens
Near Dordogne in France, a couple named Anne-Marie and Jean-Pierre Nicolini, both devotees of the Middle Ages, have opened a many-sided living museum, with an exhibit of medieval books, a parchment works, and a scriptorium. It is open every day but Monday, and in 1992 it had 4000 visitors. The address is Musée du parchemin, rue du Temple, F-47800 Miramont-de-Guyenne, tel. 53.20.75.55. (From Gazette du Livre Médiéval No. 21, Autumn 1992, p. 70)
Endpaper Project Promises to Bear Fruit
Bookbinders and conservators spend a lot of time looking for (and rarely finding) appropriate endsheets for old and rare books. Last November 19, conservators, hand papermakers and other interested parties met at the University of Iowa Center for the Book to promote dialog among the parties and develop an improved terminology. This "Endpaper Project meeting" grew out of a set of specifications from the Library of Congress for handmade paper useful in 16th and 17th century books, and it was sponsored by the Kress Foundation, the Library of Congress, Dieu Donné Papermill, Bookmakers and the University of Iowa Center for the Book. Terminology and specifications were agreed upon, and a final report produced, among other things.
At the AIC Book and Paper Group meeting, LC staff plan to present the results of physical and aging tests undertaken on the endpapers produced by papermakers in response to original LC specifications. LC staff will also present an overview of the November meeting. Project participants include Jesse Munn, Cathleen Baker, Timothy Barrett, Neal Bonham, Kathryn and Howard Clark, Mindell Dubanksy, Barbara Meier-Husby, Cynthia Mowery, Pamela Spitzmueller, and Mina Takahashi. They are all anxious to have broad and continuing input from the audience in the discussions there. For more information about the Endpaper Project meeting, contact Jesse Munn or any of the other three LC people at 2027075634, or Dieux Donne Papermill (212/2260573) or Timothy Barrett (319/3354410).
Conference Report: "The Imperfect Image"
Ian and Angela Moor of the Center for Photographic Conservation in England's Lake District, organized an international conference on photographic conservation April, 610, 1992, immediately following the IPC conference in Manchester, entitled "The Imperfect Image: Photographs-Their Past, Present, and Future." Apparently this was the world's first such international conference. It was reported briefly by Lynda Black in the AICCM National Newsletter, and at much greater length by Marc Harnly in AIC News for September. Both reporters were impressed by the quality of the conference, and particularly by Christopher Woods' demonstration of the transfer of a negative image-containing pellicle layer from its deteriorated diacetate support and placement between Mylar sheets for duplicating. This was done in methyl ethyl ketone.
Lynda Black summarized part of the conference by saying, "Routine aqueous treatments for gelatin and albumen prints are OUT [and here she referred to papers by Paul Messier, Timothy Vitale, and Ian and Angela Moor], and new technology is IN [Anthony Humber's paper on electrical digital imaging]."
Marc Harnly's report summarized the sessions and many of the papers. Topics of the papers included enhancement of older astronomical images, density and color changes of photographs on display, glass corrosion, fading of color transparencies, large-format panoramas, and a phase conservation program for a Smithsonian collection.
As a result of the conference, a European photographic conservation group has been formed, with plans for a newsletter. Conference postprints are expected to appear in May.
Conference Emphasizes Moving Image Preservation
The Association of Moving Image Archivists (AMIA) at its annual conference in San Francisco last December, scheduled a number of sessions on preservation topics. Because groups of other professionals may be looking for qualified speakers on these topics, chairs and speakers are listed below under the sessions they spoke at.
"Estate Planning for Preservation." Chairs: Elizabeth Scheines (Metropolitan Museum of Art) and Stephen Gong (Pacific Film Archive). Speakers: Patrick Moore (Estate Project for Artists) and Stephen Gong.
"Future Technologies for Moving Image Preservation." Chair: Michael Friend (Academy of Motion Picture Arts and Sciences). Panelists: Tulsi Ram (Eastman Kodak; spoke on the vinegar syndrome); Michael Arbuthnot (AMPEX Corp.; spoke on digital videotape) David DiFrancesco (PIXAR; spoke on restoration of motion picture films using laser-based film printing technology); Robert Bender (Eastman Kodak; spoke on the Kodak Cineon Digital Film System for preservation work); and Bill Harvey (Next Century Media; spoke on using digital imaging for preservation, distribution and display of archival materials).
"Licensing Policies and Practices in Moving Image Archives." Chair: Dan Den Bleyker (Mississippi Department of Archives and History). This session addressed policies for encouraging use while protecting the material from damage. Preservation was also touched on in a session on managing moving image archives, chaired by Alan Lewis of NARA.
"The History of Sound Film and Sound Preservation." This was a special presentation by Robert Gitt of the UCLA Film and Television Archive.
"New Sound Restoration Technologies." Chair: Gregory Lukow. Speakers: Barbara Sawka (Archive of Recorded Sound, Stanford University; she gave an archivist's perspective); Richard Dayton (YCM Laboratories); Robert Heiber (Chace Productions) and Scott Levitin (NoNOISE Consultant and Engineer, Fantasy Studios/Saul Zaentz Co. Film Center) described and demonstrated new technologies.
New York Archives to Develop Preservation and Access Policies for Electronic Archives
The New York State Archives and Records Administration's (SARA) Center for Electronic Records has received a two-year $185,000 grant from the NHPRC to help SARA deal with electronic records keeping in state government. Since some state agencies in New York have already found successful ways to deal with problems of creating, controlling and providing access to such records, the Center will study and build upon their methods, such as those used by one agency to transfer electronic records from an outdated computer system to a new system that uses different hardware and software.
Optical Storage Seen as Good for Preservation
In the LC Information Bulletin for February 24, 1992, a sidebar in a story of the Library's National Demonstration Laboratory for Interactive Information Technology describes four optical storage and transmission systems: videodisc, CD-ROM, Digital Video Interactive (DVI) and Compact Disc Interactive (CDI). The introductory paragraph says that optical storage systems appear to be virtually indestructible.
The Joint Technical Commission (IT95) on the Stability of Optical and Magnetic Systems (a joint effort of ANSI and the Audio Engineers Society) is responsible for describing the physical properties and permanence of optical and magnetic materials, both analog and digital. It is co-chaired by Bill Storm and Peter Z. Adelstein. The Task Group on Optical Systems has prepared a procedure for determining the life expectancy (LE rating) of CD disks. The criterion for the end point was 95So retention of information with a 95% confidence level, when materials are stored at 25°C and 50% RH.
Association of Research Libraries Moves
The new address, as of March 8, for the Association of Research Libraries and the ARL Office of Management Services will be 21 Dupont Circle, NW, Suite 800, Washington, DC 20036. The ARL phone is 202/2962296; the OMS phone is 202/2968656; and the fax number for both is 202/8720884.
Minnesota Historical Society has a New Building
Last year the Minnesota Historical Society completed its move into its new History Center at 345 Kellogg Blvd. West, St. Paul, MN 55102 1906 (612/2962143).
A Regional Preservation/Conservation Interest Group
The Association of College and Research Libraries (ACRL)/New England Chapter approved formation last fall of a new Preservation/Conservation Interest Group. It is intended to provide preservation administrators who have responsibility for circulating collections with a forum for discussion. About 20 people from both large and small institutions came to its first meeting in November. Some of the institutions had no programs. They organized under the ACRL because, unlike PLMS, it has regional chapters.
They met again in March for a program on preservation in Russia and Hungary, the Akzo mass deacidification process, disaster preparedness, and building renovations. The April 23 meeting in Wellesley will be on contract services and inhouse conservation treatments, with speakers Craig Jensen, Nancy Schrock and Leslie Reicher. Membership is free and open to interested parties. For information contact Jane Hedberg, Serials Librarian and Preservation Administrator, Clapp Library, Wellesley College, Wellesley, MA 021818275.
Research & Technical Group Formed in AIC
The American Institute for Conservation has a new subgroup called Research and Technical Studies, which will support and encourage conservation research, and foster communication between conservators and scientists working in conservation (including book and paper conservation) and related fields. It is an outgrowth of the Conservation Science Task Force, which will pass the torch to the new subgroup at the Denver meeting. For information contact Eric Hansen, Interim Chair, Getty Conservation Institute, 4503 Glencoe Ave., Marina del Rey, CA 90292 (310/8222299).
Government Backs Down on "Ethics" of Professional Involvement
A controversial proposal by the Office of Government Ethics (OGE) to bar federal workers from active participation in associations has been quietly dropped from the government's "ethics" rules released August 6.
A critique of the government's response to really unethical behavior was published last year by the Council for Excellence in Government, a nonpartisan organization of former government officials. It was in the form of a pamphlet entitled Ethical Principles for Public Servants. According to the Fall 1992 Professional Ethics Report, the pamphlet says the federal government has placed too much emphasis on eliminating the appearance rather than the practice of unethical behavior, and has failed to promote understanding of the moral standards underlying its rules and regulations. One of the principles in the pamphlet encourages public servants "to speak up, to argue, to question, and to criticize" when necessary to ensure good government.
Johns Hopkins Offers Workshops in Preservation & Collections Conservation
The Milton S. Eisenhower Library of Johns Hopkins Uni// versity, with NEH funding, will offer hands-on workshops in basic and advanced techniques during 1993:
Basic and advanced book repair Advanced enclosures Treatment of older general collections Disaster preparedness Exhibits preparation.
For information contact Stuart Ittner, Administrative Office Milton S. Eisenhower Library, Johns Hopkins University, Baltimore, MD 21218 (410/516/8326).
Two-year Course of Study for Conservators-Restorers of Library Materials
Last November, in Spoleto, Italy, the Istituto centrale per la patologia del libro (Rome), the Regione dell'Umbria (Perugia) and the European Economic Community (EEC) cooperated to make available a two-year course of study for conservators-restorers of library materials. There have been courses in different European countries before, of course, but this was the first one funded by the EEC, according to the notice in the Gazette du libre médiéval No. 21, on p. 63, and the CAB Newsletter for September/October.
Sixteen students, none of them older than 25, were chosen from 100 applicants on the basis of a written test (Italian, English, Latin, medieval and modern history, history of the book and of library materials), a practical test and an oral test. They will study library science, chemistry of library material deterioration, and restoration techniques, among other topics. Chris Clarkson, Robert Futernick and Janos Szirmai are among the instructors.
State and Regional Preservation Programs: AR, CO, MI) & Los Angeles
The state librarian of Arkansas, John "Pat" Murphey, Jr., has been active in getting a state preservation initiative off the ground with a September 1992 program on disaster planning at the AMIGOS meeting, and the paper conservator at the Arkansas History Commission, Bob Devan, has been leading preservation workshops and disaster recovery efforts around the state. (More details in the October issue of AMIGOS's official newsletter, Que Pasa? ).
The Colorado Preservation Alliance, a nonprofit consortium of libraries, archives, museums, historical and genealogical societies, government agencies and other interested individuals and organizations, has received a $4,960 LSCA (Library Services and Construction) Title III Grant to support the writing of a preservation action plan for the state. Margaret Child, who has been involved in writing plans for Massachusetts, Maine, Maryland, Rhode Island and the AMIGOS Network, is serving as consultant.
In Maryland there is a Task Force to Initiate Preservation Planning in Maryland, which was formed in response to recommendations by the 1990 Governor's Conference on Libraries and Information Services. It sponsors the Statewide Preservation Planning Project, and has received an NEH grant to support 1) regional meetings of library professionals and business, community and government leaders, 2) a statewide preservation assessment survey, and 3) a published action plan. Scott Bennett, director of the Eisenhower Library at Johns Hopkins, chairs the task force.
In November, LAPNet (Los Angeles Preservation Network) and IELDRN (the Inland Empire Library Disaster Response Network) cosponsored a one-day discussion of the evolving state preservation plan in California. Key objectives are cooperative programs and activities, minimum standards, funding and grants, education, a centralized information center, service centers and storage facilities. Gretchen Karl, Getty Center Library, was the program chair, and speakers included Lisa Fox, Janet Ruggles, Michele Cloonan and Chris Coleman.
Grants
The Philadelphia-based CCAHA (Conservation Center for Art and Historic Artifacts) has received a grant of over a quarter of a million dollars from the Pew Charitable Trusts to conduct a yearlong assessment and planning study of the Philadelphia Department of Records, with special emphasis on the City Archives. The city is cooperating in this project, which will involve training city staff in current professional archival and records management practices, and will develop a background document to help in approaching funding sources.
In Virginia, a $1 increase in the recording fee for deeds provides the funds for a new program to preserve circuit court records. Over half of the money collected goes back to the local circuit courtsa// total of $491,360 during its first year, for preservation. (There was no mention in the Fall 1992 NAGARA Clearinghouse, which carried this announcement, that this program was part of a more general statewide preservation program, and there was no information on what person or organization was behind it.)
The New York State Archives and Records Administration heard two good pieces of news from NEH on the same day in January 1993: Two grants came through, one for a quarter of a million dollars, for microfilming ("to preserve and make available"), and one for a million dollars for a new venture, the State Archives Partnership Trust. The news release reads, in part:
The outright grant for $275,000 will enable the Archives to preserve and make available for research important records about the State's support for special populations, such as the deaf and the blind; its response to public health crises; and its response to war. The NEH Challenge Grant of $1 million, which must be matched by $3 million of non-NEH funds, is for the New York State Archives Partnership Trust, a new public benefit corporation established in July, 1992, to secure increased resources to preserve and make accessible records of New York's colonial and state government. The Trust is to be a partnership between the three branches of state government and the broader community; it will be governed by a 19-member board appointed by the Governor, Legislative leaders, and the Board of Regents of the State Education Department. The State Archivist will be the Executive Officer of the Trust.
Czech Castle Libraries Championed by New Foundation; National Library Finds Help
The Libellus Foundation was formed in January 1992 to "protect, conserve and present [to the public]" the manuscripts and rare books in the hundred or so castle libraries as well as in the Czech Republic's national library, now housed in the Klementinum, a former Jesuit college. The national library is getting a new building (a former factory); the Getty Grant Program is providing high-tech equipment to make facsimiles of the more valuable items; the director has gotten the library included in UNESCO's Memory of the World program, which will document the most precious items in the world's endangered literary collections; and Kodak and IBM are providing compact-disc recording equipment for cataloging. The Libellus Foundation is helping by soliciting private funds to correct deplorable storage conditions and restore the books, but there is a long way to go, especially since heavy emphasis will be put on restoration, even to the extent of setting up a school for book restorers from the whole world, "where talented people would learn the old techniques which are known only to several old people." There are about 1,680,000 volumes, dating from the ninth century, and many of them are in poor condition.
Creative Deal Solves Money Problem in Massachusetts
In short, Harvard needed a conservation lab, and the state of Massachusetts wanted financing for its state preservation program. The state archives had a lab it wasn't using, and Harvard was looking for a way to start their artifact conservation program. These reciprocal needs and resources have been brought together in a creative agreement from which both organizations derive great benefit.
Last winter, the Archives asked marketing students in the Management Consulting Field Experience program at Babson College to provide theoretical guidelines for reopening the Archives' conservation laboratory. They recommend a cooperative arrangement for use of the lab that would benefit several institutions. While the arrangement with Harvard deviates somewhat from that recommendation, it derives much of its inspiration from the work of the Babson students.
In a telephone interview, Archivist Al Whitaker said that on November 1, the Archives entered a licensing arrangement with the Harvard University Library. Harvard conservators Nicholas Pickwoad and Elizabeth Morse are busy ordering equipment and supplies and preparing to initiate treatment of Harvard materials. Whitaker is pleased, because the lab will be used, and the Harvard staff will provide a certain amount of consulting assistance for the state, as well as contributions to seminars and workshops for other public records holders in the state. The parties have a one-year licensing arrangement, renewable for a maximum of two years. Harvard will use the startup period to identify space and funding for a conservation laboratory in proximity to the collections and within a larger Preservation Center at Harvard.
The fee for the use of the lab and ancillary space is being placed into a special Massachusetts archives trust fund for a statewide document preservation initiative. Plans call for the engagement of field staff by the end of this year
European Register of Microform Masters is Born
Part of a test database of bibliographic records from England, France, Portugal and Germany was presented at the January 1993 meeting of the Commission of the European Communities (CEC). Those present received technical descriptions and a microfiche edition of the test database, and a magnetic tape containing about 10,000 test records in the database, called the European Register of Microfilm Masters (EROMM). Merging of bibliographical records from different countries had never been done before.
The register is being developed cooperatively by the nations represented at a May 1990 meeting sponsored by the Commission on Preservation and Access. It will show which books have already been filmed, thus helping avoid redundant effort, and it will indicate where to buy microfilm copies.
Update on NEH Brittle Books Program
A two-page progress report on the 20-year brittle books program managed by the National Endowment for the Humanities is available from the Commission on Preservation and Access (1400 16th St., NW, Suite 740, Washington, DC 20036-2217). About 530,000 volumes have been filmed by 65 participating institutions.
Spain Funds Conservation of Latin American Archives
The Directorio General para Bellas Artes y Archivos del Ministerio de Cultura España announced early last summer the creation of a fund of about $1 million (100 million pesetas) for a program to preserve archives in Central and South America relating to the colonial past. It will be used for technological development, specialized equipment and setting up entire laboratories in certain countries (e.g., Colombia and Cuba). A microfilming center will be set up in Costa Rica. In addition, a database of 30,000 Latin American archives will be compiled, named the Directorio General de Archivos Latino-americanos. (From the December Apoyo)
Memory of the World Project
Under UNESCO's General Information Programme (PGI, the agency that cooperates with UNISIST to publish the RAMP studies), an international program called Memory of the World is being launched to preserve and restore rare library and archival materials which might otherwise be lost forever through natural or man-made calamities. The first objective of this program is to safeguard the most endangered written and/or printed collections by creating a high quality photographic memory, which could be used as a basis for the production of a variety of media. A second objective is to preserve the original in the safest possible conditions.
A plan of action, drawn up at an expert meeting held at UNESCO in Paris in June 1992, calls for: the preparation of guidelines to formulate selection criteria; the setting up of an international advisory board to monitor and evaluate program implementation; the gradual expansion of the program and establishment of a consolidated "Memory of the World" image and bibliographic data bank; and the implementation of three pilot projects, the first of which will take place in Yemen. Other possible sites are Czechoslovakia and the Federation of Russia.
AMIGOS Preservation Service Offers Short Course for Administrators in Southwest
"Preservation Issues for Directors," a half-day course that is being presented during March and April in five southwestern states, will provide top administrators with information on budgeting, funding sources, organizational positioning, and management planning for preservation. The information in the course is applicable to all types and sizes of cultural institutions. Since it is funded in part by the NEH, the registration fee is low: $40 until 21 days prior to the event, and $50 after that. For information and registration forms, contact Janet Hawlik at the AMIGOS office (800/843-8482 or 214/851-8000).
New-York Historical Society Suspends Public Access and Services
In early February, the New York Historical Society announced that it would suspend all public services effective February 19 and reduce staff while it undergoes intensive planning for the future of the 189-year-old institution and its unparalleled collections. The decision followed the recommendation of an independent advisory committee convened to review long-term strategies ranging from merger possibilities to the complete dissolution of the Society.
The suspension of services includes public access to the Society's renowned research library and its collection of vintage prints, photographs, and architectural drawings. All public programs, including lecture series and school programs, will also be discontinued. The Society's museum galleries closed in January. No reopening is scheduled at this time, though some previously planned exhibitions will continue as scheduled.
Forty-one of the Society's 76 employees were terminated in February, leaving only a core group of staff members to maintain the collections and participate in long-range planning. An advisory committee of outside professionals has been convened to address the Society's continuing financial crisis and to establish a review process and timetable for considering several long-range options, which include 1) a merger or permanent partnership with an appropriate cultural or educational institution that would preserve the Society's collections intact, 2) an affiliation or facilities-sharing arrangement that would enable the Society to maintain a distinct identity within its landmark building on Central Park West, and 3) a redefinition of the Society's mission and down-scaling of its operations. The worst-case scenario is that the Society would cease to exist altogether and its collections would be sold or placed in other institutions.
U.S. Distributor for RAMP Studies
UNESCO's General Information Program (PGI) publishes a large number of documents, including the RAMP (Records and Archives Management Program) Studies, many of which deal with preservation. These are hard to get from UNESCO in Paris, but can be obtained from two distributorships set up in 1991 to serve Canada and the U.S. Sometimes the RAMP studies are available only in microfiche, and sometimes there is only one paper copy, which the American distributor can lend out for the purpose of making a photocopy. The distributors are:
Mme. Suzanne Richer
Directeur Général
Banque internationale d'information sur les Etats francophones (BIEF)
Ottawa, ON
Canada K1A 0M5
Frederic J. Glazer, Director
West Virginia Library Commission
Cultural Centre
1900 Kanawha Blvd. E.
Charleston, WV 25305
A list of RAMP studies published since 1988, when the last list of them came out, is now available from these sources.
Eleven RAMP studies published between 1987 and 1990 are listed in the December Apoyo. The Spanish version or translation is cited where one exists.
Machine Translation
The January 1993 Byte had a long article on machine translation (i.e., translation from one language to another with the aid of computers), and the following information was gleaned from it.
There is an Association for Machine Translation in the Americas (AMTA), which co-publishes MT News International every four months, and the MT Yellow Pages once a year. AMTA (655 15th St. NW, Suite 310, Washington, DC 20005) cosponsors workshops with the International Association for Machine Translation.
From p. 93: "A recent example of a system designed for the capabilities of the 386 is the Engspan, which was developed by the Pan American Health Organization in Washington, DC. In late 1992, this system, which translates from English to Spanish, was ported from a mainframe computer and runs efficiently on a 33-MHz 386 with DOS, 2MB of RAM, and an 80-MB hard disk."
To bring machine translation to the average personal computer, you can use a dial-up service. You send your text by modem to a mainframe host, which sends the translation back to you. In the U.S., call Systran.