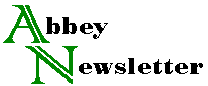 Volume 16, Number 7-8
Dec 1992
People
Jerry McWilliams, author of The Preservation and Restoration of Sound Recordings (AASLH, 1979), died about two years ago.
Lee Ash, antiquarian bookman and consultant, died January 9, 1993. He worked as an independent consultant for the evaluation and development of collections at major libraries.
Elaine Cavin, who has headed the Preservation Division at University Microfilms International for the last three years, has a new job in marketing at UMI and her place will be taken by Sally Scarnecchia.
Poul A. Christiansen, founder and first editor of the international journal Restaurator, is the editor of the Transactions of the 1987 congress of the International Association of Bibliophiles, held in Copenhagen. He is also the author of one of the papers, "Typographia naturalis, Outline history of an illustration technique used in natural history--and a dispute about priority," and of the "Post scriptum." The volume was published at the Danish National Library of Science and Medicine, where the editor works.
Mick LeTourneaux will start work as the Assistant General Collections Conservator at Princeton University Libraries March 1.
Eric C. Shoaf has been named Head of the Preservation Department at Brown University Library in Providence, RI. He formerly held the position of Preservation Officer at Duke University Library in Durham, NC.
Anne R. Kenney, Brenda Banks and Anne Diffendal were appointed to President Clinton's arts and humanities transition team. Serving without pay, taking leave of their normal jobs, they visited and evaluated the National Archives in December and produced a report for the Clinton administration. Similar audits were conducted by the transition team for all federal agencies; NARA was not being singled out.
Ted Stanley, recently Senior Paper Conservator at the Library of Congress, joined the professional staff of Princeton University Libraries on October 14 as Special Collections Paper Conservator.
Susan Duhl, formerly paper conservator at the Conservation Center for Art and Historic Artifacts, Philadelphia, is now in private practice at 206 Waterford Rd., Bala Cynwyd, PA 19004 (215/667-0714).
Nora Kennedy and Peter Mustardo, photographic conservators, have moved to New Jersey and can be reached at The Better Image, PO Box 164, Pittstown, NJ 08867 (908/730-9105).
Karen Zukor and Anita Noennig joined their paper labs in November to form Zukor and Noennig Conservation. Their new address is 3016 Filbert St., Oakland, CA 94608. Each of them retains her old telephone number in the new location, so they can be reached at either 510/658-4566 or 510/652-7195.