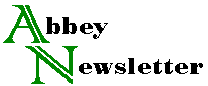 Volume 19, Number 6
Nov 1992
Disaster Roundup
The General Accounting Office, investigative arm of Congress, has issued a report on the performance of FEMA (Federal Emergency Management Agency) after Hurricane Andrew, and has little good to say about it. The news item in the December 16 Austin American-Statesman said GAO found that FEMA was unprepared for the ferocity of the hurricane in South Florida, and might not be prepared for the next big disaster unless the agency is reorganized. The federal government waited too long to respond, it says, and failed to learn from mistakes it made in previous disasters.
A number of library disasters were reported in American Libraries between July and November. The earthquakes in late June in southern California damaged four academic Libraries and one county public library system. The worst damage was the collapse of ten unanchored ranges in the Armacost library at the University of Redlands, dumping 42,000 books. Access to another 150,000 books was blocked because of the precarious condition of other shelves. (This information was provided to American Libraries by the administrator of the Inland Empire Libraries Disaster Response Network [IELDRN1).

At the UC/Riverside Tomas Rivera Library, 20,000 volumes were dumped from shelves, and 1200 damaged. They were not covered by insurance. At California State University/San Bernardino, 50,000 volumes went down. Although the shelving was seismically braced, it still swayed and leaned. All the professional staff was away when this happened. At the Yucca Valley branch of the San Bernardino County Library, the shelving was also braced with bolts to the floor, but they sheared off in the 6.5 and 7.4 quakes; air conditioning ducts fell, map cases and card catalogs overturned, and light fixtures and ceiling tiles fell. At the Joshua Tree Branch Library, there was structural damage and anchored shelves were torn loose, dumping 12,000 volumes.

IELDRIN reported that the only disaster supplies anyone requested were more hard hats. The fires and floods that often accompany earthquakes did not occur for these libraries.

Arson is suspected as the cause of a fire in August that completely destroyed the Mulliken, Michigan, District Library. Charges have been filed against two boys, aged 8 and 11, who are alleged to have thrown burning sparklers into a book return box. Firemen had responded, but the fire was too hard to stop, despite the fact that the building was constructed of cinder blocks.
The Los Angeles riots last April and May resulted in 5,200 reported fires, according to "The Siege of Los Angeles," an article by Stuart Johnson in Disaster Recovery Journal for July-September. Because firefighters were blocked by angry mobs, automatic sprinkler systems were the only means of controlling the fires. One department store had nine fires set in it, all of which were extinguished by a total of 22 sprinkler heads.
Half a million dollars worth of damage was done by smoke at the library of Lewis and Clark College in Portland, Oregon, when a part of a computer on the lower level burst into flames. Most of the damage was done to other computers, video equipment, and the audio and video collection housed on the same level.
Nearly 3,000 books were water-damaged at Brooklyn College Library over the August 2930 weekend when a valve on the top floor gave way some time between 1 pm Friday and Monday morning. The resulting flood cascaded down four stories, seriously damaging the reference collection and administrative offices. It was not noticed earlier because the security patrol was not on the job, according to library director Barbra Higginbotham. All valves on the heating system will be inspected and replaced if necessary. American Freeze Dry in Philadelphia is drying the books. Students using the library will have to do without them until the four-to-six-month process is complete.
The entire National and University Library of Bosnia and Herzegovina in Sarajevo has been destroyed by Serbian artilliary. It was shelled August 25 until it went up in flames. Most of its three million volumes were lost. Citizens who entered the building to rescue the most valuable material were fired upon. The tragic story is briefly told in the October American Libraries, by someone who had been there earlier and knew the library and some of its staff.
Emergency help after Hurricane Andrew was offered to South Florida collections by several organizations familiar to preservation specialists. The National Endowment for the Humanities (NEH) provided discretionary funds for emergency relief of damaged humanities collections, including the cost of consultation, direct treatments, securing the collections from the elements, temporary storage, and other measures. Up to $30,000 was made available for each project. (This was reported August 31 by Erich Kesse on Bitnet.)

With the aid of an NEH Emergency Grant, the Northeast Document Conservation Center (NEDCC) provided telephone assistance and technical leaflets on salvage of rain-soaked collections, and sent a team of three conservators to Miami. There they took part, together with a paintings conservator and an objects conservator from Miami, in a workshop on disaster recovery, and a free clinic to which institutions and members of the public could bring damaged objects from their collections for examination and advice. University Products supplied free storage and packing materials; the Historical Museum of Southern Florida served as the host and helped publicize the programs.

NEDCC conservators also made onsite visits to institutions with damaged paper-based collections, and plans follow-up activities.

OCLC and its regional networks (including AMIGOS ant SOLINET) offered disaster assistance to libraries damaged by Hurricane Andrew. This included replacing damaged catalog cards and helping rebuild databases as well as providing a full range of recovery services through SOLINET and AMIGOS.

Recovery work from a 1989 collapse of 12 ranges in the Columbia University Libraries Annex is still going on. Jane Gertz describes the measures that have been taken or planned so far in the October CAN, on p. 13. Since books in the Annex are typically brittle and easily damaged, most of the damaged ones had to be replaced or reformatted. Most were not replaceable. The insurance company did not want to pay to microfilm books with damage not caused by the collapse, but it was hard to tell the cause after the fact, and in the end they agreed to pay for books with damaged or detached covers. Damaged serial volumes could not be microfilmed individually, because this would break up the set, ant the insurance company did not want to pay for microfilming entire runs, so individual serial volumes were photocopied. Discovering the call number of books whose covers had been lost took a lot of time. Much of the library staff has been involved in one step or another of the recovery, and it has involved big expenses and much paperwork. The lesson to be learned from this story is that there is a lot more to recovery after shelves collapse than picking up the books and reshelving them. Another lesson is that shelves can fall even without earthquakes if they are not braced.
Branches of the Los Angeles Public Library that were destroyed or damaged in the riots have been getting generous help from celebrities, publishers, screenwriters, a philanthropic trust, a bank, and other organizations, according to the July/August American Libraries.

URL: http://
Timestamp:
Retrieved: