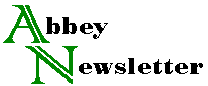 Volume 19, Number 6
Nov 1992
Positions Open
Head Library Conservator
Huntington Library
Working under the Preservation Officer, the Head Library Conservator is responsible for the physical care and treatment of books and manuscripts from the Library's collections and for supervision of the conservation laboratory and its staff.
Successful candidates will possess an advanced degree from an accredited conservation training program and 34 years bench experience or equivalent conservation experience in a research library; good communication and teamwork skills; a working knowledge of the history of books and printing; an understanding of the principles and techniques of library conservation and preservation; excellent hand skills; and a strong commitment to preserving the artifactual and intrinsic value of books and manuscripts through the application of appropriate conservation techniques. Supervisory experience is also desirable.
Minimum salary: $30,900.
Interested applicants should submit a letter of application, resume, and the names, addresses, and phone numbers of three references to Mr. Carl Foote, Manager of Personnel, Huntington Library, 1151 Oxford Rd., San Marino, CA 91108.
The application deadline for this position is February 28, 1993.
Assistant Conservator
Pierpont Morgan Library
Requirements: A graduate-level degree from a conservation school and at least 12 years experience (or the equivalent). Excellent salary/benefits.
Please send resume and a brief description of interests to: Mrs. Patricia Reyes, Conservation Department, The Pierpont Morgan Library, 29 East 36th St., New York, NY 10016.