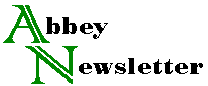 Volume 16, Number 5
Oct 1992
People
John Townsend retired from his position at the New York State Conservation/Preservation Program on September 23. He plans to spend a greater portion of his time growing vegetables, chopping wood, and writing, but will remain active in preservation. His address at home is P.O. Box 438, Richmondville, NY 12149.
Colleen Heslip, Research Coordinator at the Getty Art History Information Program in Williamstown, Massachusetts and liaison to the AIC Book and Paper Group, died on July 28.
William R. Leisher, chairman of the NIC board of directors and executive director of conservation for the Art Institute of Chicago, died at the age of 51 on September 8 of cancer.